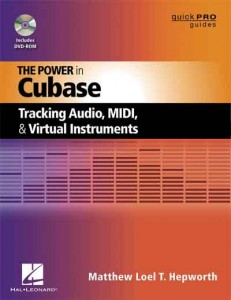 Hal Leonard Books has published ThePower in Cubase by Matthew Loel T. Hepworth. They say that it's a comprehensive, thoughtful, and engaging guide, written to help the new user master the ins and outs of Cubase. Here's what they have to say:
Consider this: Cubase is a program that will turn your computer into a complete recording studio. That is, Cubase can create virtually every button, knob, switch, and fader found in a "real" studio, including a few components that don't exist in the hardware realm. Imagine the challenge of sitting at a large mixing desk and being expected to use all that technology to produce professional recordings. Well, by installing Cubase on your computer, that's exactly what you've expected of yourself. Knowing how daunting that task sounds, it's easy to get overwhelmed, if not disillusioned.
The Power in Cubase: Tracking Audio, MIDI, and Virtual Instruments will help you get started so that you can use Cubase to your full benefit. It is specifically written to allow a new user to quickly get started with Cubase while avoiding a myriad of pitfalls. First, you'll learn the process of installation and proper studio configuration. Next, you'll learn the foundations of rudimentary Cubase operations. You'll also learn how to avoid common mistakes that can ruin a recording. Finally, you'll learn how to properly record MIDI, instrument, and audio tracks. Whether they're your own tracks or those of a client, you'll achieve recordings in your own home or project studio that were recently considered unobtainable without a big studio. And you'll discover Cubase is easier to learn than you may have expected.
QuickPro Guides
If you want to quickly start implementing professional techniques into your audio recordings and productions, the Hal Leonard Books Quick Pro Guides are designed for you. These straightforward, task-driven, and easy-to-understand books cover music industry topics in a way that gets to the point and helps maximize your creative and technical accomplishments. The Quick Pro Guides are efficient and accessible, and the included DVD-ROM provides audio and video demonstrations of key QuickPro topics.
About the Author:
Matthew Loel T. Hepworth has been teaching music technology since 1984. He authors how-to videos on Cubase and Waveloab for macProVideo.com. He has also written Wavelab7 Power! for Course Technology PTR. He records, mixes, and masters audio projects for clients including Air Supply, FranklinCovery, Jonni Lightfoot, and many more. Hepworth also consults with several pro audio manufacturers like Steinberg North America, Yamaha Corporation of America, Lexicon, and Tascam. He is a video producer and photographer, and in his spare time, he plays bass guitar and Theremin in his band, ZenTherStick. He lives in Salt Lake City, Utah.
Pricing and Availability:
$16.99
More information:
http://www.atomosynth.com/
Just a quick demo using the AtomoSynth dual Koe modular for the acid bass and lead, a bit of reverb and delay added with a lexicon, drums from the motif, all sequenced by midi with Cubase.
Here are the details:
Another variation on a patch that uses the modular synth to send pitch data via midi to a soft synth (Octopus by Lin Plug). A real-time single track recording in Cubase.
Background information:
Some plug-ins include stutter effects inspired by the sidechain gates used in classic '90s trance tracks – just think of The Age of Love's eponymous hit.
You can gain more control over the sound if you do it the old-fashioned way, though; in the video above, you'll see how it's done in Cubase.
You can download the audio files that the video refers to by clicking here.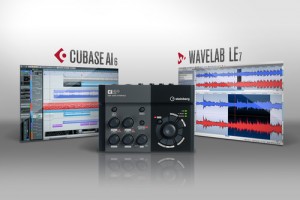 Steinberg has launched a new hardware/software bundle – the CI2+ Production Kit.
The kit combines the CI2+ audio interface with the music production software Cubase AI 6 and the audio editing suite WaveLab LE 7.
Features:
Hardware: The CI2+ unit is interface and controller in one. It offers two phantom-powered microphone preamps, one with Hi-Z for direct guitar connection, and two TRS outputs. The controller section features the AI Knob and dedicated transport buttons. It also gets its power supply via USB.
Software: The CI2+ Production Kit comes with Cubase AI 6, plus WaveLab LE 7. Together, the CI2+, Cubase AI 6 and WaveLab LE 7 present a complete system solution.

Solid State Logic in Oxford, UK, releases new features for its Nucleus control surface. Nucleus users can now download dedicated DAW control profiles for Ableton Live and Propellerhead Reason, in addition to existing profiles for Pro Tools, Logic, Cubase/Nuendo, and any other DAW applications that support MCU or HUI.
SSL states that OS X Lion is now fully supported for Nucleus, with a revised Java-based Console Browser. The Nucleus soundcard now also supports 64-bit for Mac users.
Sam Counihan, International Sales Manager at Ableton AG, says, "This new template tightly connects the feature sets of both the Nucleus and Ableton Live. Live's unique and dynamic workflow is brought to life through the Nucleus' tactile worksurface, and is complimented by the console's high-end audio interface featuring the same SuperAnalogue technology as found in the company's flagship Duality and AWS consoles. In other words, bring a laptop with Ableton Live to any studio with an SSL rig and you're good to go."
This download contains the latest upgrades for the Nucleus console: Nucleus console software Version 1.5; Nucleus browser V. 1.06; Mac Soundcard driver V. 2.00.05; IpMIDI (latest versions for both Mac and PC).
Additional documentation is available via the Documentation tab on the Nucleus product page.
Registered Nucleus users with a serial number can download the upgrade bundle by clicking on the download link on the Downloads tab of the Nucleus product page.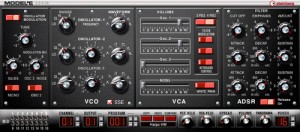 Throughout the long history of Steinberg, many products have come and gone, many have been superseded by new variants and others have been dropped completely. Once in a while, however, some of our developers like to dig up one of these long forgotten gems and polish it ready for current operating systems.
As these revived products remain discontinued, their updates are not officially supported. Updates for discontinued products are sporadic as these are voluntarily provided by our engineers in their free time.
Today, Steinberg would like to share with you the following:
Model E — classic analog synth with ultra-low CPU load
VB-1 — virtual bass emulation with selectable pick position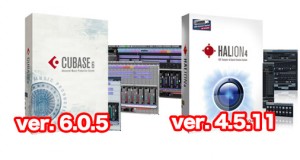 Steinberg has released the previously announced and officially supported 6.0.5 maintenance update for Cubase 6, Cubase Artist 6, Cubase Elements 6, Cubase AI 6 and Cubase LE 6. Including refined automation handles, full support for two WK-Audio remotes and improved decoding performance under Windows, the 6.0.5 update integrates several enhancements and fixes.
The 6.0.5 maintenance update introduces the following improvements:
Automation handle visibility: Automation handles are now displayed independently from any zoom level as soon as the mouse cursor is placed over an automation lane. If automation handles are selected, handles on all other automation lanes are displayed as well.
Support for WK-Audio ID-Console / ID-Mix-VU: Cubase 6 now fully supports the WK Audio ID-Console / ID-Mix-VU to ensure seamless integration.
Video engine optimizations: Under Windows OS, Cubase 6.0.5 features further improved decoding performance for Motion JPEG OpenDML video in AVI containers as well as Photo JPEG material.
The following issues that have been resolved in this version:
Project: "Delete time" command now works properly if signature track is enabled.
Record: Sample rates different than 44.1kHz no longer lead to multiplication of lanes due to wrong overlap resolution on project load.
Record: Recording MIDI in "merge" mode no longer creates additional MIDI parts instead of merging.
Comping: Copying comped audio events no longer leads to moving instead of copying the events.
MIDI: Reloading a previously saved project in Cubase Artist no longer disables the input transformer of MIDI Tracks.
MIDI: Dragging a part no longer leads to inaccessibility on newly created MIDI tracks.
VST Expression: When playing back in cycle mode all VST Expression commands are executed entirely.
MediaBay: Enabling the "Align beats to project" and "Wait for project play" options no longer leads to playback issues with loops in the MediaBay previewer.
MediaBay: Naming folders with dots no longer leads to cropped names in the result view.
MediaBay: Deleting multiple attributes for an item no longer affects other attributes than those selected.
MediaBay: When the preference "Scan unknown file types" is active, audio files without file extensions are now properly recognized when scanning.
VST Bridge: VST 2 32-bit plug-ins in Cubase in 64-bit mode under Mac OS X Lion are now displayed properly.
VST-Bridge: Under OS X certain plug-ins no longer show up as bridged even though they were updated to support 64 bit.
Plug-in: The range scale of the Micro Tuner MIDI plug-in now reflects +/-100 Cents accurately.
Plug-in: When using HALion Sonic SE in GM mode and exporting MIDI tracks, the resulting Standard MIDI files include all program changes.
Plug-in: Using REVerence as an offline process plug-in now works properly.
"a little demo tune (NINTENDO DS) with KORG DS-10 software and recorded with Cubase in Trier 2011 by CHIPBEAT"
The CMC series is the world's first modular controller system for Cubase. Consisting of six unique USB controllers, CMC gives you all the control options you're looking for — along with utmost flexibility and great ease of use.
From yesterday's announcement:
Steinberg Media Technologies GmbH today released its new CMC controllers. Dedicated to Steinberg's Cubase advanced music production system, the six USB-powered CMC units offer an integrated control solution that provides a desirable degree of flexibility and configurability.
The CMC controllers are equipped with a combination of control elements that provide tactile control over certain Cubase functions. Each unit can be used separately or hooked up together with the included joint plate, resulting in a control desk that leaves no wishes unfulfilled.
"The CMC controllers are ultra-portable and the design's perfect, but more importantly, the units offer a mind-blowing array of control options. Without a doubt, the CMCs are the perfect complement to Cubase, and Nuendo too," commented Stefan Schreiber, Steinberg's product marketing manager for hardware.
The CMC-CH channel controller houses 16 illuminated rubber push-buttons, one rotary encoder and a touch fader. The multi-colored buttons provide access to VST instrument settings, solo and mute tracks, bypass EQs, sends and inserts and channel freeze. Eight of the 16 buttons can also be assigned to a second function. The Channel Select button browses through the entire Cubase mixer, while the rotary encoder is used for panning. The LED-based touch fader controls the volume level while displaying the fader position.
The CMC-FD fader controller features four high-precision touch faders with LED-based metering and solo/mute function. The touch faders offer simultaneous control over four channels in Cubase. With the Channel Select and Bank Select buttons, users can jump to individual channels or select entire channel groups in the Cubase mixer. Up to four FD units can be combined together for 16-channel control.
The CMC-QC quick controller boasts 13 illuminated buttons and eight rotary encoders in three different modes: EQ, Quick Control and MIDI. In EQ mode, the rotary encoders reflect the channel EQ controls in Cubase, while the QC mode maps Quick Control capability onto the encoders for controlling effects and other parameters. The MIDI mode turns the unit into a freely configurable MIDI controller. Eight of the 13 push-buttons can be assigned to random Cubase functions. The included CMC-QC editor allows users to adjust MIDI control change parameters through the computer.
The CMC-PD pad controller features 16 highly responsive backlit pads and one rotary encoder. The pads change their background color according to the pressure exerted. Depressing the pads triggers MIDI notes or selects volume response curves. In 4Velocity mode, the pads are used for easy step recording. The rotary encoder browses sounds and presets in Cubase. The included PD editor software is used to assign MIDI notes to each pad.
The CMC-TP transport controller houses 17 buttons and a touch slider. The slider allows users to jog or shuttle through the project, tap in the tempo, scroll, zoom and browse. All major transport functions, including play, stop, record, cycle, fast forward and rewind, are controlled via the CMC-TP. Other buttons are used, for example, to insert markers, set the locator range or insert new tracks. The top four buttons can each be assigned to a second function, for even more control in Cubase.
The CMC-AI controller highlights Steinberg's universal AI Knob, together with its ten function buttons. The AI Knob allows users to control any control element in Cubase by simply moving the mouse cursor over it. In Volume mode, the AI Knob turns into a high-precision master volume control whereas in Jog mode, the AI Knob is used to jog through the project. The AI Knob also doubles as a browse button to search and select presets. The four function buttons can be assigned to further control parameters.
CMC accessories comprise the CMC Studio Frame 4 and the CMC CC121 Extension Frame. The CMC Studio Frame 4 is a durable construction for housing up to four CMC units. The CMC CC121 Extension Frame can hold up to two CMC units and one CC121 controller.
Availability:
The CMC controllers and accessories are available through the Steinberg Online Shop in October. Shipping of the CMC controllers and accessories to dealers in Europe begins in October; however, the exact time of availability at certified Steinberg dealers is subject to regional variations.