Pittsburgh Modular Analog Circuitry Designer Michael Johnsen was kind enough to sit down on camera for a chat. Over the course of the interview, Michael talks about his background, learning electronics, playing music, and building custom instruments.
On September 23rd lucky competition winners were able to attend an exclusive Q&A with Gary Numan at The Hospital Club. The Quietus' Simon Price was on hand to host the event.
Gary Numan's new album Splinter (Songs From A Broken Mind) is out now. Buy from the following places…
iTunes – http://smarturl.it/gnsplinteritunes
Direct from Gary Numan – http://www.numan.co.uk/
Oliver Chesler talks with Paul Schreiber of Synthesis Technology, creator of the MOTM line of large format synth modules and a line of Eurorack modules. Schreiber has been designing and building modules for years and has been a key figure in the renaissance of modular synthesizers.
Following the announcement of EB and Depeche Mode's team-up for their European tour,  Max Dax met the DM's vocalist last November in Paris for an exclusive interview.
Read the whole interview in text here:
http://www.electronicbeats.net/en/fea…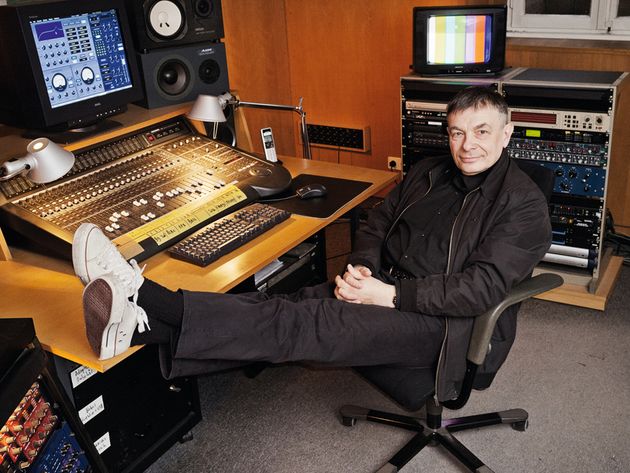 Here's a new interview with Karl Bartos where he discusses everything from vintage machines to his latest album:
Never meet your heroes, or so the old maxim goes, but FM is delighted to report that our recent encounter with bona fide Electronic music legend Karl Bartos put paid to the notion that meeting one's heroes is inevitably doomed to end in disappointment. In the flesh, Bartos is a charming, erudite man with a philosophical take on Electronic music that reflects itself in the pristine synthesized contours of the music contained on his latest LP, Off The Record.
From his time as a member of seminal German Electro Pop purveyors Kraftwerk, through his consequent Electrik Music project and collaborations with Bernard Sumner and Johnny Marr on their Electronic albums, Bartos has been a key figure in the synthesised music story. Off The Record, released in March, saw Bartos revisit his 'secret acoustic diary' of musical sketches and ideas built up during his Kraftwerk days and fashion them into an album that manages to simultaneously sound contemporary and timeless. With trademark vocoded vocals to the fore and his keen ear for a digital melody line still intact, we met with Bartos for a whistle-stop tour of the gear he employs to such stellar effect in his ergonomic Hamburg nerve centre.
How did you set about the Herculean task of trawling through your digital media archive to begin creating Off The Record?
"Well, I'm over it now but it was a hell of a job! There were tons of cassettes, 1/4″ tapes and various other stuff. I moved my archive when we went from Düsseldorf to Hamburg and there was boxes and boxes of it and various rooms full of it along with old synthesizers. I always avoided going through the archive to put things in order until Gunther from Bureau B [Bartos' German record label] said, 'Karl, do you have any old recordings?' I refused initially but finally gave in… I'd always wanted to do it, and knew I had to, but it took me several weeks and the sound quality was rotten with many tapes broken. Eventually, I managed to get most of it into the computer. I saw that everything was dated 1977, 1978, etc, and I thought, 'That's a diary. An acoustic diary.' So I made it a concept. You do that kind of thing but usually just inside your brain – you refer to the things you've done before. It's the way we organise our brains. I also had to write about the concept and where the songs came from."
Were you quite meticulous about correctly marking or naming ideas back in the days when you were building your archive?
"You do what you do. I'd come up with a name, 'Neon Piano' or whatever, and I'd sometimes write the date. Sometimes not. Most cassettes had a name or a date on them. I also found a lot of stuff on Zip and Jaz drives but even some of those were damaged or didn't work. Between all the different media I pretty much managed to retrieve everything eventually, though."
Were there a lot of nice surprises?
"It was all such a surprise and funny to hear a song I'd done without a trace of emotion sitting beside something like Computer World [Kraftwerk, 1981]. It made me feel a little sentimental at times. Once I had them in order, it was easy for me to collate and collage them."
Your first computer set-up was the IBM XT running Voyetra Plus sequencing software. That must have felt like going supersonic after using tape?
"It was a real revelation. We were recording Electric Café [Kraftwerk, 1986] at Kling Klang [the band's private studio originally located in Düsseldorf, Germany], then we took it over to Right Track Studio in New York where François Kevorkian and Fred Maher introduced me to the Voyetra Plus software he had running on a laptop.
The full interview from Music Radar can be found here >>
New interview with Martin Gore, check it out
Depeche Mode have managed to stay in a single time zone this past week, playing a sweaty, raucous two-hour show to the black swarm on the Rhine in Düsseldorf this past Wednesday, and prepping to do it all again tonight. We sat down with Martin Gore to find out about revisiting the sounds of melancholy past and how technology has changed not only Depeche Mode's music but also their live show.
Soul sensation Alicia Keys discusses her new virtual piano plug-in "Alicia's Keys" with editor-at-large Jon Regen in this June 2010 interview.
What is it: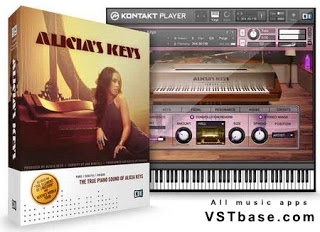 The instrument samples of Native Instruments Alicia's Keys come from Alicia Keys' very own Yamaha C3 Neo grand piano. This unique and highly-sought after instrument was built to celebrate Yamaha's 100th anniversary in 2002 and represents the very top of the Conservatory Collection line.
The exquisite and unique sound of the C3 Neo were painstakingly captured by Thomas Skarbye, Kontakt script wizard Nils Liberg, and Grammy-award winning engineer Ann Mincieli – making this exclusive instrument available to everyone.
Using vintage microphones and preamps and through detailed analysis of Alicia's playing, the team succeeded in capturing the warm, soulful and inspiring sound of the C3 Neo all the way down to the finest nuances.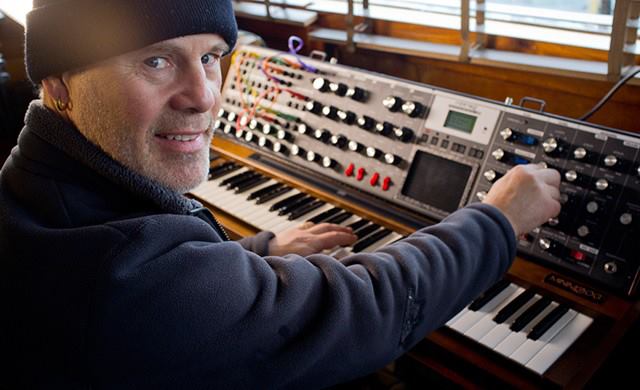 Moog had the pleasure to sit down with Thomas Dolby last week in England to deliver his custom Minimoog Voyager XL. Dolby talked with us about his experiences with Moog synthesizers, his musical process, and his history with many different musicians.
When were your first experiences with Moogs? When did you first get the opportunity to experiment and play with them?
There tended to be Minimoogs lying around professional studios round-about the end of the 70's – 76-77-ish when I first got into studios. And when the Micromoog came out I picked one up second hand out of the back of Melody Maker. And that was the first off-the-shelf synth I'd owned. Before that the only synth I'd owned was a Transcendent 2000.
Ah, that's the DIY one isn't it? 
Yeah. And I didn't have a keyboard for it. So I could sort of generate tones but that was about it. I remember hooking it up to the keyboard from an ARP.
That's very old school – in the sense of using it as an oscillator bank.
Yeah. So I was familiar with Minimoog but the Micro was the first one I could afford. And the next one was the Source. And for a while I had a three piece band, and I was basically playing the Micro and the bass player was using the Source.
And so I've used Mini's a lot over the years but never owned one. The first serious recording I did with one was on the Foreigner "4" album. I remember Mutt Lange had left for the night, and left me for the night like a kid locked up in a toy shop. And I had six tracks and had to make an intro for "Waiting for a Girl Like You".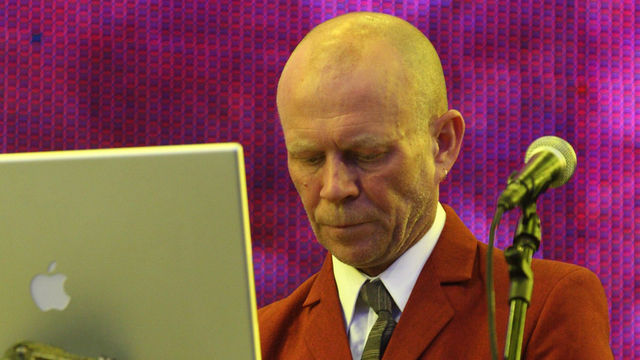 Historical interviews with the most famous electro musicians in the world have appeared in a new eBook.
The Electro Legend Interviews features interviews conducted over the past 20 years and taken from the archives of Computer Music and Future Music magazine.
Revealing their music-making techniques and inspirations are: Aphex Twin, Gary Numan, The Prodigy's Liam Howlett, Vince Clarke, Kraftwerk's Wolfgang Flür, Moby, Hot Chip, Alec Empire and Ultravox's Midge Ure.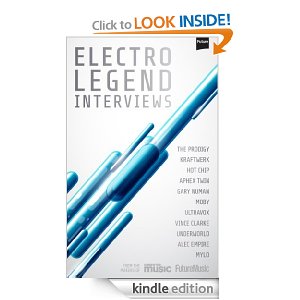 Available for just £2.99, the book sheds light on The Prodigy's place in the early rave scene, with Liam Howlett explaining in a 1993 interview that"When rave dies there are always going to be people who will still want to dance, so as long as we keep coming out with original songs we'll still be around…"
Meanwhile, Gary Numan discusses his classic Replicas album. Addressing the cover art, he says: "The character on the cover is called a Machman – he's looking out on the world, looking out at the park. Outside of the park, there's a man in a grey coat and a grey hat, which was a ghost I saw when I was much younger…"
Elsewhere reclusive genius Aphex Twin gives one of his only ever interviews. "If you plan to be good at anything, it has to happen using your own ideas. It's inevitable. It's exactly like natural selection," he muses.
Speaking exclusively about the early days of Kraftwerk, WolfgangFlür comments: "We were young, shy and childish! We loved to construct things and we never thought we would get famous from that."
The book also features Vince Clarke revealing his computer music-making secrets. "Once you've got the hang of the computer and the software," he says, "then you've still got to write the songs…"
And discussing the history of Ultravox, Midge Ure reveals that: "In those early days, a lot of musicians saw synths as electronic guitars. We just started going bang-bang-bang. Suddenly, you got this blast of unearthly noise and it changed the musical landscape."
Synth designer Peter Vogel, creator of the groundbreaking Fairlight CMI synthesizer, is featured in a new article in Australia's Sydney Morning Herald. Along with the print article, there is also a short video, embedded above, about the Fairlight and its influence on popular music since its debut in 1979.
For a certain kind of music nerd, or a music nerd of a certain age, Australian Peter Vogel is a messiah figure. To them, he is the "man who changed the world".

With an old school friend called Kim Ryrie, Vogel invented a strange and important musical instrument (of sorts) called the Fairlight in 1979. The ungainly keyboard, huge processor and clunky old green-screen monitor was hailed as the world's first sampler – a digital sampling synthesiser.

Its full name was the Fairlight CMI, with those letters standing for "computer musical instrument". The pair developed it in Ryrie's grandmother's house in Point Piper, Sydney. And it was popularised by the household names of international pop music through the 1980s: Peter Gabriel, Duran Duran, Devo.
Full article can be found here >>