More info on Reason: https://www.propellerheads.se/product…
The Reason Rack offers nearly endless sonic capabilities. But what if you just want the sound of your favorite hardware synth? Or that weird little drum machine you got half-price. In this tutorial we take a look at the External MIDI Instrument and how it can help you expand your Reason rack with your hardware.
The Meganome is inspired by the monome controller and powered by an Arduino Mega. Like other grid controllers like the Launchpad and Push, it has performance modes for triggering drums, playings synths, and launching clips and effects. I like the feel of arcade buttons and look of exotic hardwoods, so mass-market products just weren't right for me.
You can see how the grid-based layout makes octave jumps and glisses really easy in this video: http://youtu.be/Gsph_10sb64?t=2m18s
Watch the Meganome be used as a drum machine: http://youtu.be/rMrk-pZ4RBk
Patrick writes with more details:
I just uploaded a demo video for my custom grid-based controller, the Meganome. The design is obviously inspired by the monome, but it departs in a couple ways from the monome and its cousins. I wanted larger buttons with light but solid action for triggering drum hits and synth notes–buttons that are hard to miss and give you a nice "clack" sound when struck. The rectangular arrangement with 14 buttons per row lets me display the entire
chromatic scale plus two notes of overlap when the Meganome is in synth control mode. Like the Push controller in its chromatic mode, the notes of the scale I'm in light up, but unlike the Push, the Meganome lays octaves along its columns, which makes for easy traversal of octave space and wide chord voicings. Triads, on the other hand, are tricky.
I did a blog post on difficulties I encountered while building it and posted my Arduino code on my blog:
http://jazarimusic.com/finally-a-diy-midi-controller-with-purpleheart/
Caelestis sends MIDI messages to two other apps, Arctic Keys and Magellan.
Caelestis is a unique, sample based generative music app that creates sounds with bouncing balls. Three shapes on the screen are used as 'rooms' that contain a sound. Different coloured balls can be thrown around inside these rooms, generating notes when one collides with a side. Using different combinations of balls and sounds, all kinds of beautiful performances can be achieved.
check it out on the app store:
https://itunes.apple.com/ca/app/id581…
A custom MIDI controlled NES Gamepad controller.
We tap into homebrew titles created by stellar NES developers by syncing them with MCTRL. From midi controlled lightshows to cool retro 8 bit sounds all can be used effectively in any music studio or live club setting.
More information is available at www.Ninstrument.com
Take MIDI control of your NES (Nintendo Entertainment System) with the MCTRL (pronounced M-CONTROL) .  There are many homebrew audio/video titles for the NES that can't easily be synced with your traditional DAW or MIDI keyboard/device, until now.   MIDI 'IN', 'OUT' and 'THRU' allow you to seamlessly add this to your existing MIDI setup.  We have built the MCTRL out of durable ABS plastic, strong enough for the hard rigors of live shows. We use an original NES Gamepad that retains its full functionality and use.  We add a full feature MIDI pcb from HighlyLiquid.com that is fully powered from the Gamepad and requires no additional power interface.  We insure full NTSC and PAL compatability for all of our MCTRL's including the free Cartridges we include with every MCTRL sale.  You can resell your MCTRL and cartridge to anyone in the world and not have to worry about compatibility problems or issues.  The cartridges feature the Ciclone chip from RetroUSB.com.

The LED's light indicating what your MIDI device has triggered.  This makes it very easy to see exactly what is happening.  You can still use the Gamepad buttons simultaneously.
Dave Smith at his home studio in Napa Valley, CA. Interviewed by Eric Chasalow, filmed by Barbara Cassidy 1997.
Copyright 1997 The Video Archive of Electroacoustic Music, all rights reserved.
At NAMM 2013, MIDI creators and innovators Alan Parsons, Tom Oberheim, Dave Smith, Jordan Rudess, George Duke and Craig Anderton discussing the past, present and future of MIDI.
Danielle of the MIDI Manufacturer's Associates demonstrates how devices separated by 30 years of technological development can communicate because of their common support of MIDI.
Nate from Akai Professional shows of the new Max 25 MIDI keyboard controller at Winter NAMM 2013.
Nate from M-Audio shows us their latest keyboard controller the M-Audio Axiom Air 25.
New M-Audio Keyboards Controller range extended with three new Axiom AIR models
The Midi Fighter Spectra is a brand new redesign of the Midi Fighter Classic, with full-color button lighting, a variety of customizable color and material options, and additional controls to make playing this device like an instrument.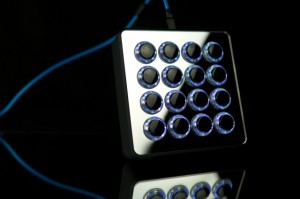 audio: Klangkarussell – Sonnentanz
Want your own? Grab on on the DJTT store: http://bit.ly/13V6Ac5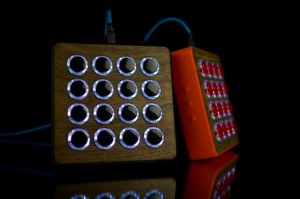 Specs:
4×4 arcade button matrix
Class-compliant USB MIDI operation
Custom-built colors for your buttons, faceplate
Silicon case
Full-color ring lighting, customizable with included software (including animation functionality)
Six function buttons on the side
Mappings for Traktor, Serato, Ableton Live