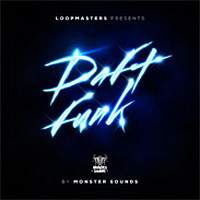 Monster Sounds has launched Daft Funk, a sample pack featuring lovingly crafted riffs, loops, beats and multi's all busting with the distinctive bumping swagger that we all know and love as the grooving soulful sound of French electronica.
Some of the most iconic dance music of the last 20 years has come from the shores of France leading the filter electro sound, basing the tracks around a straight four to the floor groove with a heavy disco funk soul influence, but bringing a contemporary electronic sound into the mix with house production techniques and sounds.

Many of these popular releases have relied on sampling the main groove from records to capture the live feel and vibes from the original 70s and 80s classic records' which is a risky business and can lead to long legal battles if the sample is not cleared – with Daft Funk you can avoid these hassles and get straight to the funk!

We have thrown down a huge set of grooves, from beats to bass lines, keys and funky guitar licks that Niles himself would be proud of. Mixing the full grooves together then give you the chance to filter and mash them up as if you were sampling from a record which is the key to capturing the sound of sampling records, as the way your filters react to the full loops is much more authentic if all the instruments are playing together. To give you full flexibility we have given many of the grooves split down in to individual parts also to allow you to build your own grooves.
Daft Funk is available to purchase for £29.95 GBP. Individual parts are sold separately.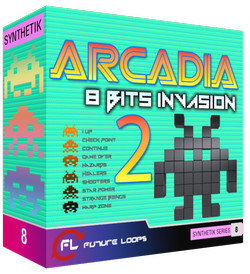 Future Loops has announced the release of Arcadia – 8 Bits Invasion 2, the second volume from its collection of retro gaming inspired sound effects.
"Arcadia – 8 Bits Invasion 2″ features another assortment of noises, lasers, boops, beeps, blips and tracker synths divided in 10 classic gaming categories: Checkpoint, Star Power, Healers, 1-Up, Game Over, Hazards, Strange Beings, Continue, Shooters and Warp Zone.

With over 500 samples, "Arcadia – 8 Bits Invasion 2″ is available in WAV format and 100% Royalty-Free.
The sample pack costs 19.95 EUR. It is currently available to purchase with an introductory Summer discount.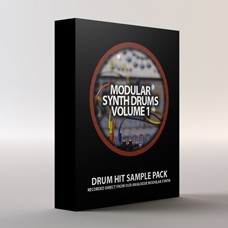 Minimal System Instruments has announced the release of its Modular Synth Drums Volume 1 sample library.
Modular Synth Drums Volume 1 is a drum sample pack that was born from intensive and great fun recording sessions with the huge Minimal System modular synth setup over a number of years.

This sample pack consists of 85 recorded 24-bit analogue drum samples which have been designed from the ground up using modular system and treated through a selection of our favourite outboard signal processors. Modular Synth Drums Volume 1 is a flexible electronic drum sample library for modern music production.
The sample pack is available to purchase for the introductory price of £1.99 GBP.
All sounds are from the Arturia Minibrute. Spatial effects were created on the hats,toms, and bells, using the Electro-Harmonix Deluxe Memory Man and the Vermona Vintage Spring Reverb.
These sounds are free for you to use, but not to sell as a sample library.
Link for the Individual Sounds: docs.google.com/file/d/0BzLbZ1FMX…/edit?usp=sharing
If you like them, please follow my page and visit my shop at: www.darksideofthetune.com/shop.php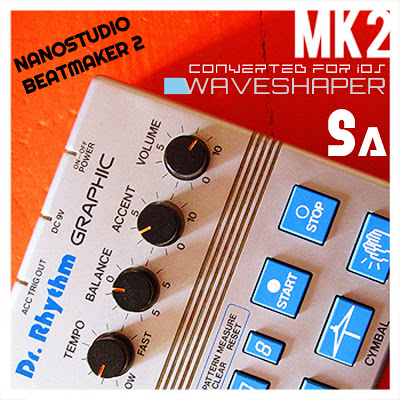 The Boss DR-110 is a cute little drum machine from the early 80s, the last analogue one made by Roland. 
The overall sound is very reminiscent to the much praised TR-808 and TR-606. The DR-110 will give you that classic, sought-after sound but with some slight difference and much character. 

Plasticid MkII takes this sample pack one step further, with 120 new samples gathered in 18 kits. This new version aims at coloration and expands the sonic palette of the DR-110, processing it using vintage hardware to shape it up nicely. The cymbals are spitting, the bassdrum is kicking, and the snare and claps tones ranging from dark to bright make each kit acting like a rebirth for the mighty DR-110! Great care has been taken about recording a semi open hat sample for even more expression.
Converted and exclusively available for iOS use (Nanostudio and Beatmaker 2) from Sunsine Audio. Please visit http://waveshaper.12r.org/ for original Wav file versions.
*Requires Beatmaker 2 or Nanostudio*
Format:
• 120 One Hit Samples
• 18 Kits
• 18 .bmkz files for Beatmaker 2
• 18 .trg files for Nanostudio
• Easy Installation Instructions
Price: $3.40
Vintage synthesizer demo of the PPG Waveterm. The PPG Waveterm A – or just PPG Waveterm – was PPG's first entry into a full studio solution. The PPG Waveterm A does NOT produce any sound itself meaning you will need a PPG Component like the PPG Wave 2.2, PPG Wave 2.3 or PPG EVU if you want to hear anything you do on it. The PPG Waveterm made PPG owners able to produce their own wavetables and to save their own programs to floppy disk instead of tape using the Cassette interface. It also made PPG owners able to create songs and to – most importantly to most – sample something and play it back using the PPG Wave 2.2. The PPG Waveterm is based on an old german computer called Eltec Eurocom II based on the Motorola 6809 processor, and can be set up to run the 'ordinary' Eurocom II software (Flex 9). You can also hook up a keyboard and a printer to it to have a 'fully featured' home computer – a very expensive one though. The PPG Waveterm was not cheap – but it was a giant leap in music technology, and the quality of the samples you could produce using the PPG Waveterm was astonishing back then in all its 8 bit glory.
all 8 bit samples are from the original PPG Waveterm A sample library (1982) played over the PPG wave 2.2 synth.
no PPG wave 2.2 sounds used!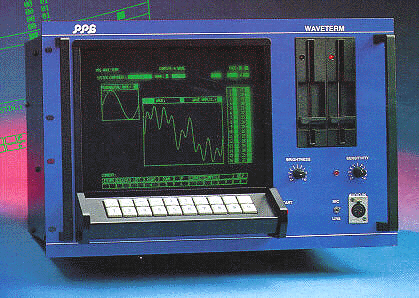 The Waveterm A is the heart of the legendary PPG system and based on an old german computer called Eltec Eurocom II with Motorola 6809 processor.
– creation of Waves and Wavetables
– fourier analysis / resonator
– additive synthesis
– 8 bit Sampling for the WAVE 2.2
– sequencer / event generator
– storage of sounds on 8″ disc
more info over the PPG Waveterm A:
http://www.retrosound.de/PPG-Waveterm…
ArcWave is a granular re-synthesiser for Native Instruments Reaktor that uses samples in place of oscillators allowing very diverse waveform generation from virtually any conceivable sound source.
The Demo Track "UnderWater ArcLight" was improvised live using ArcWave, no other synths, effects or sounds have been used.
The track was recorded in Logic on a MacBook Pro and uses only 9 patches.
Each part was independently bounced down before playing the next, leaving 9 recorded audio tracks at the mixing stage, two of the tracks had a small amount of EQ cut at about 500 Hz to remove some of the energy, plus a bit of automation was then used to control the track levels.
The finished mix was then bounced through a 5 band compressor in Logic to produce the 24bit master, no post processing has been added.
AfroDJMac has made some Ableton Live instruments by running samples of a Shruthi through a Moog Slim Phatty. They are available for free on his site!
Shruthi Buzzer: http://bit.ly/freesynth82
Shruthi Hover: coming soon
Shruthi Bass: coming soon
Visit his site for more stuff like this, including Live Instrument downloads, tutorials and music! http://www.afrodjmac.com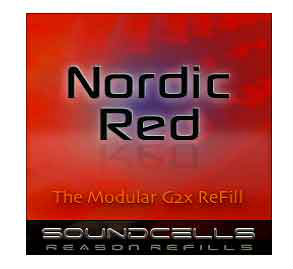 Soundcells has released Nordic Red version 2, a ReFill based on samples from the Nord Modular G2x synthesiser. They believe that it is especially great for film scores, game music, ambient and experimental music.
Version 2 adds 250 Mb of new Nord Modular G2 samples, new combinator patches and changes in detail.
Nordic Red v2 Contents:
•  140+ impressive combinator patches.
•  170+ NNXT patches containing the basic patches which were used to build the combinators.
•  850+ 44 khz 24bit samples, 1.3 GB uncompressed.
•  Great for film scores, game music, ambient & drones but also modern dance styles.
•  11 demo files with 'tutorialesque' value are included.
Pricing and Availability:
Introductory price is 18.90 EUR (normally 24.90 EUR).
'Prepare yourself for a journey where your creativity can reach new levels' – this statement from the 'Welcome' section of the G2 manual is a perfect description of what you can expect from the Nordic Red ReFill. The ability to create an unlimited range of individual sounds will not only provide you with "otherworldly" atmospheric stuff, the deepest textures and great keys, but also with surprisingly "in-your-face" bass patches and wonderful pads when diving into this ReFill. The "self-playing" patches (called "Noodles" in the G2), for example, are great starting points to create some ultra-deep atmospheric textures – an ideal entry for composing film scores or game music. Or simply pitch down the samples to listen to the "hidden magic" inside these up to 90 seconds long 'Noodle' recordings. Version 2 adds 20 combinator patches based on 250 mb of new Modular G2 samples …
Here is a 38 Min look at what makes Kontakt 5 a monster power-house of a sample playback plug-in. Also showing how cool it is to take samples from other Kontakt 5 libraries and load them into the MegaMacho Drums Interface for tons of sonic mayhem!  MegaMacho Drums comes out July 1st, 2013!