Bluezone Corporation has announced Tripod Invasion, a sound library featuring 200+ unique stereo drones and Sci-Fi sound effects.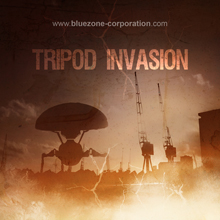 Bluezone Corporation releases Tripod Invasion, a newly designed sound library containing 200+ unique stereo drones and Sci-Fi sound effects, produced as 24 bit / 44.1 kHz wav files. These pro sound effects, drones and mechanical textures offer unlimited usability for numerous audio professional needs. Ideal for sound design for TV, Big Screen and Video Game audio projects.
In this new downloadable sound library you will find high quality underground atmospheres, crashes and impacts, noise FX, risers and downshifters, transition and a large choice of alien rumbles, synthetic roars and deep organic ambient soundscapes. All audio elements are perfect for the needs of scoring, temp tracks, trailers, songs and of course background music. Like all Bluezone Corporation sound libraries, this pack is royalty-free and does not require any additional costs or permissions – it's 100% ready to be used in your commercial productions. This sample pack is also suitable for style such as: Breaks, Dubstep, Ambient, Psy Trance, Techno, Drum and Bass and much more.
Elektron dig deep into the functionality of their Octatrack sample/beats workstation, showing us how to rearrange a sample using Slice and Chromatic modes. SLICE MODE and CHROMATIC mode is used in real-time recording mode to make a rhythmic melody out of a guitar sample. Filtering is applied as well.
Samples courtesy of Loopmasters (www.loopmasters.com)
Download the project used in this Pro Tip here:
http://files.elektron.se/pro-tip/PROTIP5.zip
http://ohdratdigital.com This week's tutorial is all about how to slice and chop samples in Apple's Logic Pro, Studio, or Express software and EXS24 sampler. It's quicker and easier than you may think, and before you know it you'll be slicing up samples quicker than with an MPC or Maschine!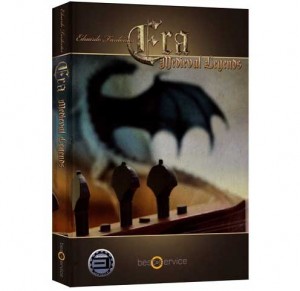 Best Service has released Era Medieval Legends, another library from Eduardo Tarilonte the maker of libraries like Forest Kingdom, Desert Winds, Epic World and more. They say that Era is a unique sample library featuring a huge set of historical instruments.
The company says that this is all you have been waiting for your Medieval, Renaissance or Fantasy musical production in one virtual instrument – From plucked, wind, reed, bowed, key and percussion multi sampled instruments to an inspiring collection of magical soundscapes to push your music to the next level. There are over 10 GB of 44kh-24bits samples, Era features 45 instruments (30 melodic and 15 percussion) and more than 100 soundscapes. A total of 170 patches.
A spokesperson told us, "Thanks to the Best Service Engine 2 you will enjoy a beautiful and easy to use interface. Get easy real-time control over all the important performance parameters.:
Pricing and Availability:
MSRP € 199 / £159 / $ 219
More information: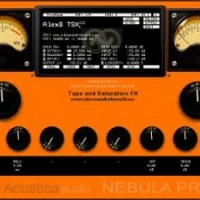 The European software developer Alessandro Boschi aka AlexB has released "Tape and Saturators FX Pro," his latest library for the Nebula VST plugin.
Nebula, from Acustica Audio, uses libraries sampled to extremely high specifications to emulate different types of vintage gear, including equalizers, filters, microphones, preamps, compressors, reverb and generic time-variant processors.
The prices are 20.00 EUR for the library, or $25.09 USD at today's exchange rates, and 65,00 EUR special "Welcome" price for the TSX library bundle, or $81.54 USD at today's exchange rates.
In short, the newest release from AlexB includes:
. 4 units sampled: ANM, DTE, FTS, MWT
. 38 differents programs at 7K and 5K
. Clean and Driven programs
. Real "Saturation" and "Warmth" controls
. Internal HPF SideChain for the compressors
. Special skin
. Over 1GB library programs
. Available as single library or as discounted bundle
More from AlexB, as he tells it:
"A collection of the best hardware tape emulators FX.
ANM
The ANM Tape Simulator is the first product that uses the analog process for modeling complex analog circuitry entirely in the analog domain Unlike digital plug-ins or processor-based outboard gear. The result is a faithful recreation of the original response, without using the original analog hardware. The circuit has been improved and a custom dard has installed.
DTE
DTE is a homemade unit that simulates a vintage tube tape machine with a mastering tube compressor and a tube saturator stage built in. Class A design, real tape and head circuitry digitally controlled.
FTS
It's a modern digitally controlled analog device that offers many of the "musical non-linearities" exhibited by the older tube, class A discrete, and magnetic tape mediums. The unit has several compressor "types" with fixed attacks and releases. The unis has been enhanced for better sound characteristics.
MWT (Modern White Tape FX)
The MWT provides a remarkable simulation of true tape sound through the inclusion of genuine tape drive circuitry. This emulation circuit provides the nostalgic rounding and compression usually only achieved by the use of tape. This typically offsets the harshness often found in digital recordings. The unit has been enhanced in the DC and audio path with top grade audio components.
The programs:
Carefully sampled @96kHz and @44.1kHz in a professional recording studio with hi-quality audio and digital cables and master grade converters with audio levels perfectly matched and calibrated. They are precisely programmed without normalizing or other destructive digital processing. The programs don't sound processed, harsh or digital as most plugins do, but instead sound like a natural extension of the original audio, gluing your tracks in the mix with an analog vibe.
Free demo available.
Programs characteristics and details in the user manual: http://www.alessandroboschi.eu/alexb/doc/Tape_and_Saturators_FX_Manual.pdf"
Time for another retro machine to be featured, this time it is the classic Solton drum machine:
The Solton Programmer 24 is a programmable drum machine with 8-bit samples and integrated arranger, which uses analog sounds (bass, solo synth). It also has a polyphonic string-ensemble and polyphonic organ.
You can program your grooves with bass line and solo synth! It was produced in Italy in 1985 by Ketron. It has a tight timing, single outputs and MIDI. All you hear in this video is a Solton Programmer 24.
The Solton Programmer is heard on the Italo-Disco single "Fotonovela" from Ivan. A great little box for eighties music!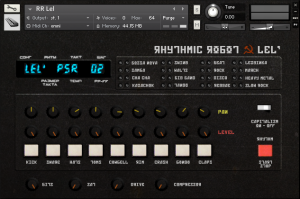 Rhythmic Robot has released LEL, a sampled recreation of the Soviet 8-bit sampled drum machine, the Lel' PSR.
The hardware Lel' was programmable but shipped with 32 onboard preset rhythms which made use of its 12 8-bit samples. It also featured a useful Accent control for introducing variation into programmed and preset rhythms.
LEL recreates both the 12 samples and the 32 preset rhythms, which have been time-sliced to sync automatically to the host DAW's tempo. They can be triggered by MIDI note or from the front panel of the Lel itself. All preset rhythms are freely combinable and can be "stacked" to create new polyrhythms. In addition to pan and level controls for each of the kit pieces, the unit also features an effects block with bit-crushing, saturation, drive distortion and compression modules.
A front-panel switch swaps the graphics between authentic Cyrillic lettering and an English translation.
The Lel sound is 8-bit, with short, gritty samples. It suits a wide variety of modern musical styles, while the preset rhythms include not only staples such as Rock, Reggae and Heavy Metal, but also authentic Russian styles such as Kazachok and Lezginka.
Features:
12 kit pieces (kick, snare, hats etc) sampled in both non-accented and accented variants, at full 24-bit.
32 preset original rhythms sampled in stereo and time-sliced to sync to host DAW.
Preset rhythms freely combinable in any permutation.
Pan, level, bit-depth, tape saturation, drive distortion and output compression built in.
Unusual non-western rhythms included in the preset list.
Front panel switchable between Russian and English lettering.
Price: £5.95. Available direct from Rhythmic Robot. Requires Kontakt version 4.2.3 and higher (including Kontakt 5 and above). Not compatible with Kontakt player.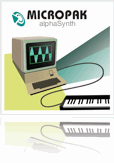 A library of old-school computer sounds captured from a late 1970s 8-bit Apple ][ with an Alpha Syntauri music system."
The Alpha Syntauri was a music system designed around the expansion capabilities of the Apple ][. The hardware consisted of an external piano-style keyboard, with a 3-card set that plugged into the Apple ][, including a keyboard interface card, and the two-board Mountain Computer Music System. Software was designed to support music composition and performance.
Puremagnetik has captured the 8-bit charm of this early home computer music system and reprogrammed everything for the modern music workstation. Whether you are looking for aliased chippy sounds, lo-fi leads or quirky percussion, alphaSynth brings one of the best things about 1982 right to your desktop!
Available at Puremagnetik
This set comes from Chris Randall of Analog Industries & Audio Damage, with more to follow: "It is a heavily re-tooled and much improved version of the sample set I used to have here that I made from the alphaSyntauri. They are much, much better at that sort of thing than I, what with doing it for a living and all, and the alphaSynth set is available in several formats, including Live Rack, Kontakt, and ESX Universal.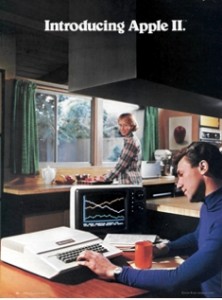 "I've made a bunch of other samples for them with various pieces of Apple ][ based kit, and you can watch out for those in the future."

alphaSynth Features:
• Over 20 multi-sampled instruments with expressive articulations
• Hundreds of expertly recorded multi-samples
• Advanced Ableton Live Racks with customized Macro Controls
• Kontakt KSP easy edit GUI
• Logic EXS version includes Channel Strip Settings with Logic effect
• EXS Universal file format for easy importing into any audio host
Russ takes a look at the Wave Alchemy Pro II synth.
Inject your mix with a comprehensive collection of fully editable and beautiful sounding analogue synth sounds…
Driven by a custom scripted Kontakt 4 engine, intuitive graphical interface and over 6500 carefully recorded samples, Pro II is a limitless source of screaming bass lines, lush synth tones and powerful sequences.
Inspired by one of the most popular synths of its time, Pro II combines classic sounds with modern sound shaping tools to achieve a versatile and fully programmable hybrid synthesizer!
Pro II ships with a 3.9GB core sound library and includes 195 expertly programmed presets, all of which are editable via our extensively scripted instrument panel and stunning GUI controls.