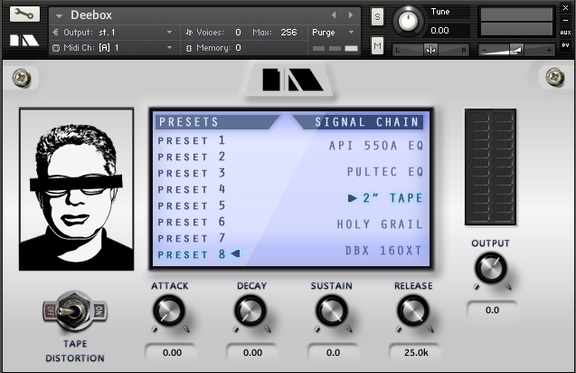 100 Akres has announced Deebox Chopra, a new sample library in Native Instruments Kontakt and Wav formats.
Deebox Chopra is a drum rompler which features drum sounds from an iconic 80s drum machine run through a series of high quality analog outboard gear to 2″ tape to add a bit of "hiss" and extra warmth.

The easy to use LCD interface allows you to choose between eight signal chains that were pre-tweaked by our engineer to bring out different tones of the recorded electronic drum kit. These presets range from clean with low hiss to gritty tape distortion with a flick of the tape distortion switch.
Deebox Chopra features
49 drum sounds, 8 different signal chains.
Recording chain used includes: 2″ tape machine, DBX 160xt , API 550 eq, Pultec eq, and a Holy Grail pedal.
Attack, Decay, Sustain, and Release knobs available for further drum tweaking (Kontakt version only).
Tape distortion switch for extra crunch added to the drum sounds (Kontakt version only).
The library is available to purchase for $19 USD (Kontakt) / $14 USD (Wav).
Nord Wave – Vintage Digitals Vol1, by Don Solaris.
Here's what he has to say about the sound library:
Instead of going for the factory presets of various machines and sampling those, we went one step further. We went for the original ROM waveforms. And more importantly, their original loop points. The goal was high – to ensure 100% authentic sound. No cross-fade looping techniques here, everyone can do that nowadays and did we mention it totally kills the soul of the sample (due to the x-fade process itself).
Hence we used totally different approach and you bet these loops in here required a lot of screwdriver work to match original factory loop points. But the result is 1:1 original playback where you can no longer distinguish a copy from the source.
available at: http:///donsolaris.com/nord
This Nord Wave library is 99 multisamples made from the following machines:
Roland U-20
Roland JD-990
Roland JV-1080
Yamaha SY-22
Yamaha SY-85
Yamaha TX16W
Ensoniq SQ-1
Kawai K-1 rII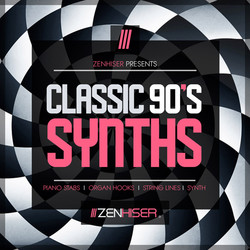 Zenhiser has launched Classic 90′s Synths, a sample pack featuring a collection of over 210 loops and samples.
We've packed Classic 90s Synths with 93 original synth loops including piano loops, organ hooks, string lines and synth hooks.

There are multiple variations of some synth lines which means a delivery of 211 synth samples in total making this Zenhiser pack ideal for people who want the option to tweak or alter their lines.

With so many sexy samples from the Nineties club sound can you honestly not buy this pack, it's your responsibility as someone who spent the decade on the dance floor's or as a producer who wants to inject this groove tastic sound into their tracks.
The sample pack costs $35 AUD.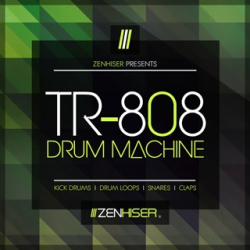 Zenhiser has introduced TR-808 Drum Machine, a new sample library that they say is "The Biggest TR-808 Drum Machine Pack Ever Released."
Here's what they have to say about it:
We really went to town with the drum sampling of this 808 drum machine, developing new techniques of takes with altering decay and tone times to give you the music producer as much control as if you actually owned this awesome drum machine. Every preset has been sampled to perfection and quickly folder?d for ease of use so all you need to do is assign the drum samples to your DAW or sampler and voila, you have an authentic Roland TR-808 right there in your studio, ready to use and abuse!
To make the package even sweeter we spent hours creating similar versions of authentic drum beats from the decades ranging in bpm from 88 to 170, over 560 drum loops in total, now that?s a huge library of drum loops any producer in EDM or retro freak can not refuse. Just have a look at the specs below to see how comprehensive this drum machine pack really is, and as far as we know there is no other 808 sample pack this dedicated, detailed and comprehensive anywhere in the world.
TR-808 Drum Machine Specs:
808 Drum Loops – 561 loops
808 Bass Drums – 240 samples
808 Claps – 16 samples
808 Clave – 16 samples
808 Conga Low – 36 samples
808 Conga Medium – 36 samples
808 Conga High – 36 samples
808 Cow Bell – 16 samples
808 Cymbal – 72 samples
808 Hi Hat Open – 36 samples
808 Hi Hat Closed – 16 samples
808 Maraca – 16 samples
808 Rim Shot – 16 samples
808 Snare – 216 samples
808 Tom Low – 36 samples
808 Tom Medium – 36 samples
808 Tom High – 36 samples
TR-808 Drum Machine is available at Zennhiser for AU $35. Audio previews are available at the site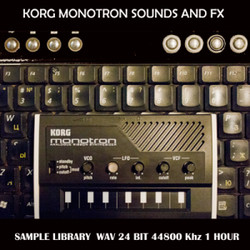 Softrave announced Korg Monotron Sounds and FX, a collection of analog synth samples and effects from the Monotron synthesizer by Korg.
This library represents 1 hours of recording mono 24 bit 44800 Khz flow of noise effects weird bleeps basses and fx

I did not make any loops, special melodies sample banks or any improvements. You are welcome to do that by yourself in a way it fits your sampler or DAW. I think you can find at least 1000 really cool analog sounds , loops & special effects in this recording
The sample pack is available to purchase for $9.99 USD / 7.39 EUR.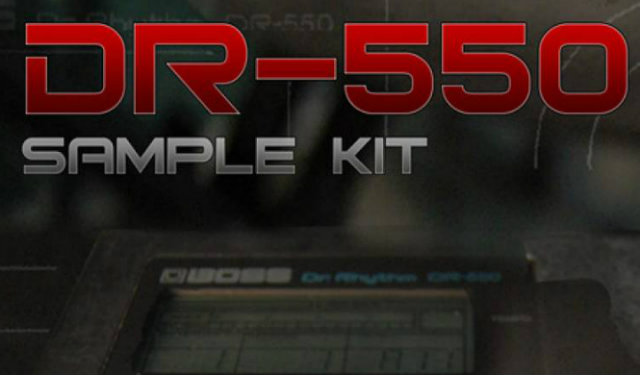 Desert Sound Studios tells us that their free DR-550 Kit features every sample of the Boss DR-550 digital drum machine in 24-bit WAV format. They say that samples were captured with a Fosusrite ISA preamp and RME converters.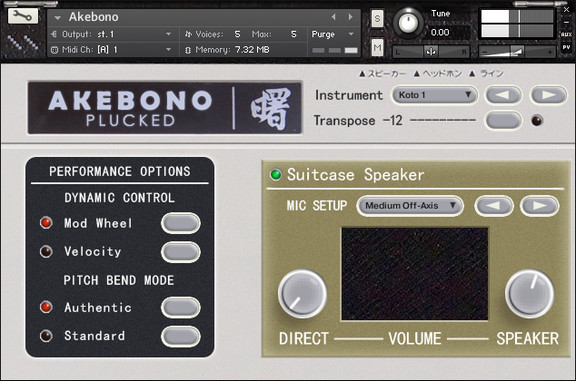 Icebreaker Audio has announced the Akebono Collection, a sample-based emulation of the Akebono Koto Synthesizer, a unique suitcase instrument from Japan.
Akebono was released exclusively in Japan some time in the 1980s. It was designed as a portable practice instrument for Koto players, and as such it features many unique features that are intended to make performing in the traditional style a lot easier than using a MIDI keyboard.

All sounds were meticulously sampled and integrated into in a custom Kontakt instrument that emulates the performance options available on the original hardware.
Akebono Collection features
All 15 instrument sounds and 13 percussion sounds sampled.
24-bit 48kHz sample quality.
Original performance features emulated with custom scripts.
7 impulse responses of the original speaker.
5 custom and easy-to-use effects: Amp, EQ, Mod, Echo, and Dynamics.
The Akebono Collection for Kontakt is available to purchase for £12.50 GBP. Requires full version of Kontakt 4 or 5.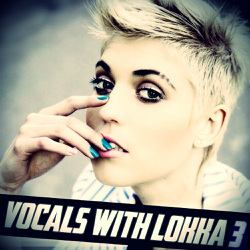 Function Loops has launched Vocals With Lokka 3, a new sample library featuring 700MB of vocal samples by Lokka.
"Vocals With Lokka 3″ will provide you all the professional tools for vocal music production, covering most of the EDM genres. The whole content is 100% royalty-free.

Inside you will find vocal loops and snippets (dry and wet versions), full vocal acappellas (dry and wet versions), musical loops (dry and wet versions) plus MIDI files and also full musical mixdowns for quick edit and remix. Also a bonus folder has been included with five drum loops from the demos.

In addition, you will also find a Raw Extra Dry folder for each Kit, where some of the raw and not edited vocals are located, as well as backing vocals and more. All of these options will give you the maximum flexibility while working on your productions. That's why this sample pack is suitable both for beginners and professionals.So get ready for the winter studio sessions with 'Vocals With Lokka 3′!
The sample pack is available to purchase for $29.90 USD.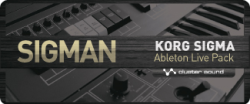 Cluster Sound has released Sigman, a multi-sample Live Pack based on the vintage Korg Sigma. Sigman is a multi-sample Live Pack primarily designed for raw analog basses & leads.
THE SOURCE
In the late 70′s Korg experimented with a machine for players looking for a simpler alternative to knobby synthesizers. The result was the Sigma, a bi-timbric semi-preset synth with rocker-tabs, micro knobs and two X-Y joystic controls. The Korg Sigma is based on 19 VCOs grouped in two discrete sections (Synthe and Instrument) that can be cross-modulated and filtered with a LP/HP Filter. Each VCO is equipped with a single dedicated control including Korg35 filter circuits for shaping the sounds.
THE PACK
Sigman is based on 30 multi-sample recordings obtained by sampling the VCO presets and custom cross-modulated sounds. Sigman delivers 90 inspiring and meticulously crafted Live Racks with dedicated macro controls, part of which simulate the ring-modulator, the joystic filter and the single VCO knobs of the original Sigma.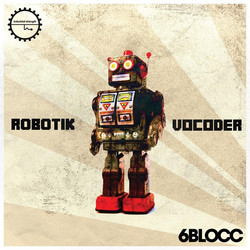 Industrial Strength Records has launched Robotik Vocoder, a sample pack by producer 6Blocc.
Master producer 6Blocc fires off another round ammo with 800 samples of pure vocoder madness. This Industrial Strength vocal pack is a one-stop sound source for red-hot robotic vocoder effects.

6Blocc Robotik Vocoder comes collect with short, medium, and long vocal phrases. All phrases were processed through the legendary Roland Vocoder, the machine that gained fame through antics in Electro and early West Coast Hip-Hop. From classic lines (we couldn't forget to drop the bass) to fresh new inventions of the vocal madmind, you'll find the words to carry the energy of your next production through any twist and turn.

These 24-bit, 44.1 kHz WAV files are ready to lock and load without a hitch. Hear them rip in any EDM, Electro, Techno, Trap, Hip-Hop and House production. We left plenty of headroom so you can add your own effects without maxing out the capacity for sheer craziness.
6Blocc Robotik Vocoder features
802 Vocal Samples (24-bit), 500 MB content in total.
Includes 51 Cities & Countries Vocal Samples, 71 Club Tools Vocals, 71 DnB Jungle Vocals, 32 DnB Jungle FX Vocals, 66 Dubstep Trap Vocals, 30 Dubstep Trap FX Vocals, 81 Electro Vocals, 28 Electro Fx Vocals, 93 Hardcore Techno Vocals, 37 Hardcore Techno FX Vocals, 127 House Funk Vocals, 81 House Funk FX Vocals, 33 Talking Synth Stabs.
The sample pack is available from Loopmasters for £19.95 GBP.