July 13, 2011 · Posted in
Uncategorized
·
Comments Off

on Jean Michel Jarre – Synthesizers and stage of Monaco's concert
For those who want to see how it all came about – check this video out
Here is a short video I made of the stage created in Jean Michel Jarre's Monaco's concert, a few hours before the incredible show watched live by more than 85 000 people, and online by more than a billion !!
June 30, 2011 · Posted in
Uncategorized
·
Comments Off

on Watch the live broadcast of Jean Michel Jarre's concert in Monaco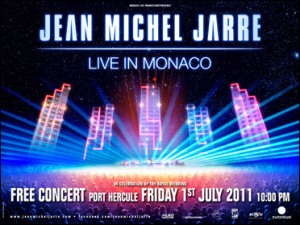 On July 1st at 22:00 CET the French, Lyon based, Television station will broadcast the Monaco concert by Jean Michel Jarre live via TV, computer, cell phone, iPhone or iPad. Note that for the iOS users, you need to get the Euronews LIVE applications which are available from the AppStore for iPhone and iPad (get them right here).
Especially for the 2 hour show Jean Michel Jarre has designed a special light show which he will perform on a 200-metre-long stage (attendees will need binoculars). The show – filmed by 18 HD cameras – will include HD video effects, lasers and pyrotechnics.
The concert will be covered in a worldwide exclusive live broadcast on the international news channel and via Ustream.tv on euronews.net; The event is part of the exceptional coverage of the royal wedding week in Monaco of Prince Albert II of Monaco to Miss Charlene Wittstock on Saturday, 2 July.
May 6, 2011 · Posted in
Uncategorized
·
Comments Off

on For all lucky people in Los Angeles – Yellow Magic Orchestra
The biggest names in Japanese pop music gather for this once-in-a-lifetime concert spanning genres and generations. Electro-pop pioneers YMO return for their first L.A. show since 1979, plus a Cibo Matto reunion, rare U.S. appearances by Buffalo Daughter and DJ Towa Tei, traditional kabuki dance, taiko drumming, visuals, and more!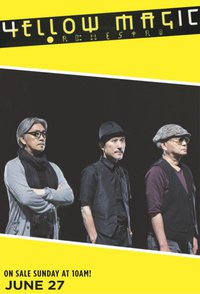 Time
Sunday, June 26 · 7:00pm – 10:00pm
Location
Hollywood Bowl
2301 North Highland Avenue
Hollywood, CA
April 20, 2011 · Posted in
Uncategorized
·
Comments Off

on DigiEnsemble – "St. Anna" for iPod, iPad & iPhone
The DigiEnsemble Berlin is an experimental study group founded and led by Matthias Krebs that follows a systematic approach to playing on mobile devices (iphone, ipad & co). Regular meetings are held for group practice as well as discussion and refinement of the approach.
If you would like to join us for the ensemble or would like to have more first hand information, please contact us at [info(at) digiensemble.de]
March 8, 2011 · Posted in
Uncategorized
·
Comments Off

on God I wish I were in Japan – YMO Live performance
YMO will be live at 31th July on Fuji Rock Festival!!!
http://dwww-news.sblo.jp/article/43730247.html
March 8, 2011 · Posted in
Uncategorized
·
Comments Off

on Recoil has announced new tour dates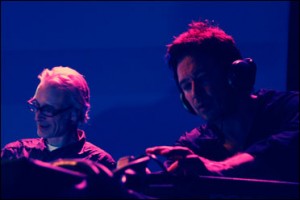 After a successful year in 2010 with lots of events across Europe, North and South America, Recoil's 'Selected Events' tour returns this year with some additional performances across Europe. After the BTTP festival in Manchester with Gary Numan and Motor, the new shows continue on in Vilnius (Lithuania) at Forum Palace on Tuesday 10th May and in Ventspils (Latvia) at The Centre of Performing Arts – 'Juras Varti' on Wednesday 11th May. As usual, Alan should also be available for meet and greet signing sessions after the performances at each event.
Here's some words from Alan: "Last year was a lot of fun and very different for me to be out on the road so much. Even so, there were places which we never got to for one reason or another and now we have a chance to fill in those gaps, which is why I'm delighted to add a few more events. We have the unusual Mute night to prepare for (with maybe a surprise or two) and then these extra dates in cities I have never visited before. I'm very excited to be visiting both Lithuania and Latvia. We also hope to add some more events over the coming weeks."
Go here for full details + ticket links: http://blog.recoil.co.uk/events .
Here is the list of dates so far for the 2011 shows:
01/04 Manchester at Academy 1
10/05 Vilnius at Forum Palace
11/05 Ventspils at Centre for Performing Arts
13/05 London at The Roundhouse
March 4, 2011 · Posted in
Uncategorized
·
Comments Off

on Ryuichi Sakamoto at The Stone in NYC
Ryuichi Sakamoto performed an experimental set with piano and electronics. Recorded at The Stone in New York City on February 26th, 2011.
YMO has a new official homepage on Facebook:
February 26, 2011 · Posted in
Uncategorized
·
Comments Off

on Black Eyed Peas – secrets on stage
Black Eyed Peas Musical Director Printz Board takes us on a secret tour of his keyboard lair onstage during BEP's 2010 E.N.D. Tour. He discusses keyboard setup (including a Novation, Moog, Roland Juno-G, and Yamaha Motif), mixer, stereo monitors, bass amp, trumpet, and all of the extra bells and whistles. He's got a talk-back mic to communicate to Eric Harris during the show, the monitor engineers, or the whole crew in their in-ears. He also has a little TV screen that shows him any angle of the stage, and he can alert whomever necessary about potential problems, so that each cue happens at the right time and the show goes smoothly from song to song.
February 14, 2011 · Posted in
Uncategorized
·
Comments Off

on Craig Padilla Live at State Theater 1 – State of Mind
STATE OF MIND – This is the opening song to Craig Padilla's February 2000 "Music for the Mind" performance at the historical State Theater in Red Bluff, CA. This benefit concert (for the State Theater and Red Bluff Skate Park) featured Padilla's vintage analog and digital synthesizers, as well as a cool light show from Morpheus Lighting.
February 9, 2011 · Posted in
Uncategorized
·
Comments Off

on NITZER EBB, DIE KRUPPS and AUTO DA FEH live in Sweden and other places across Europe
Thursday, April 28 · 7:00pm – 11:00pm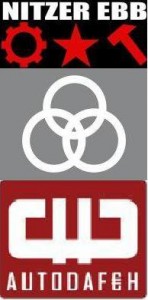 Join In The Rhythm Of Machines
Under the slogan "Join In The Rhythm Of Machines" are two of the largest EBM bands making a total of nine exclusive performances across Europe. In connection with the tour released an ep that is currently being recorded and the tapes promises more surprises during the evening.
In Malmo and Gothenburg veterans may also be joined by a relatively new rising star on EBM heaven, … namely Swedish Auto Da Feh.
Listen and read more about them at
http://www.myspace.com/autodafehmusic
Tickets for the Sweden event can be found here:
Join In The Rhythm Of Machines!