Unsound has announced the central theme for this year's Krakow festival: Future Shock!
Unsound will take the bestselling 1970 book by futurist Alvin Toffler as the starting point to create a program exploring ideas of the future from the past. Via performances, screenings, talks and installations, Unsound Krakow will also reflect upon key "Future Shock" ideas such "information overload" – a phrase popularized by Toffler. His examination and prophetic description of the disorientating effects of an accelerated rate of technological and social change will serve as a jumping off point for a wide range of musical and non-musical work to be presented in Krakow.
The festival is to take place between October 8th and October 16th, with October 13th – 16th as the key days including John Foxx & The Maths, Sun Araw, Laurel Halo, Deaf Center, Cut Hands, Sex Workers and Ital!
Please check out the documentary above on the Alvin Toffler book Future Shock, it's a must see for all retro techno futurists!
Here's another future inspired song:
Make sure to to checkout Herbie's synths including the forgotten Rhodes Chroma.
The 2011 Bent Festival will be held at 319 Scholes in Brooklyn, June 23rd – 25th. Bent Festival is an annual art and music festival celebrating DIY electronics, hardware hacking, and circuit bending. Each year we invite artists from across the country and around the globe to perform music with their home-made or circuit bent instruments, teach workshops to adults and children alike, create beautiful art installations and to generally come together, face to face, and showcase the state of the art in DIY electronics and circuit bending culture.
Featuring the work of some chip artists: Rosa Menkman, Jeff Donaldson, Burnkit 2600, Gijs Gieskes and Loud Objects.
Links
Web: http://bentfestival.org
Schedule: http://bentfestival.org/2011/schedule
Twitter: @bentfestival (#bent11)
Facebook: Bent Festival Facebook
Tickets: http://www.brownpapertickets.com/event/178498
Photo stream on Flickr: http://www.flickr.com/photos/bentfestival2011/
Don't worry about that crazy Daft punk wanna be guy with a sword

We're thrilled to announce the initial lineup for Moogfest 2011, taking place Oct. 28 — 30, in beautiful Asheville, NC!
This year's Moogfest lineup highlights a remarkable synergy of classic electronic music pioneers, contemporary groundbreaking artists, and young upstarts who are further pushing musical boundaries. '70s innovators including Tangerine Dream, Hans-Joachim Roedelius and Suicide will present rare US performances as they join a lineup that includes the Flaming Lips, Passion Pit, STS9, Ghostland Observatory, Crystal Castles, Chromeo, Battles, Umphrey's McGee, M83, Mayer Hawthorne & The County, Adrian Belew Power Trio, Holy F**k, Matthew Dear, Toro Y Moi, Twin Shadow, Oneohtrix Point Never, The Naked And Famous, Tim Hecker, Brandt Bauer Frick, Cant, Gold Panda, Austra, Little Dragon, Anika, Causing A Tiger, and Ford & Lopatin, with many others still to be announced.
Weekend passes for Moogfest 2011 will go on sale on Saturday, June 4 at 12 Noon Eastern exclusively at moogfest.com.
The festival has decided to throw in the towel, with only a bit more than a month left before it was to take place. The reasons for the cancellations are said to be poor sales, and some key personnel that dropped out. Not surprisingly since they did have troubles from start when Elegant Machinery dropped out and later also Mr Jones Machine
Note also that Arvika has a very strong electro programming this year with bands such as Front 242, Hocico, Covenant playing amongst such mainstream acts as Aphex Twin, Röyksopp and Digitalism.
Bands that were scheduled to play included Assemblage 23, Autodafeh, Clan Of Xymox, De/Vision, Funker Vogt, Solitary Experiments, Virgins O.R Pigeons and many more, around 30 in total.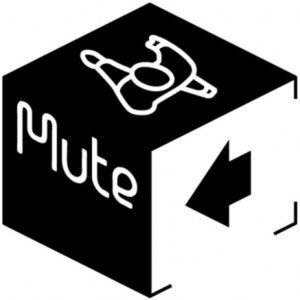 On 13-14 May, the British label Mute will host Short Circuit Electronic Music Festival at the Roundhouse in London. Performances and unique collaborations with the past as well as current and prospective Mute artists will be interspersed with discussions, workshops, screenings and installations to celebrate the Mutes successful and influential time as a label.
Program (more names will be added soon)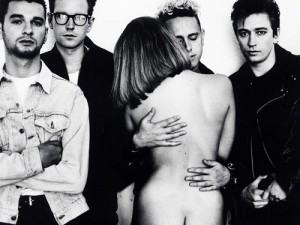 Friday, May 13
LIVE
RECOIL
Nitzer Ebb
RICHARD H. KIRK
CARTER TUTTI with Nik Void
NON
THE BALANESCU QUARTET
COIL
T. RAUMSCHMIERE
Thomas Fehlmann
THOMAS BRINKMANN
Komputer
DJs
DANIEL MILLER
___________________________________
Saturday, May 14
LIVE
Erasure AND SPECIAL GUEST
The Residents
Laibach
LIAR
Alison Moyet (SPECIAL GUEST)
S.C.U.M
POPPY AND THE Jezebel
SFT AND MIRA Calix
BIG DEAL
JAMES BROOKS
Peter Gregson
DJ
DANNY BRIOTTET
Irmina SCHMIDT AND Kumo play The Sound Of Can – CAN ARCHIVE SPECIAL
FILM
MARK STEWART 'ON / OFF' (2009)
AN EXCLUSIVE NICK CAVE & THE BAD SEEDS FILM BY Iain Forsyth and Jane Pollard
WITH MORE "To be announced
CALL
GARETH JONES ON Producing MUTE ARTISTS
STEFAN BETKE (AKA POLE) 'An Introduction
NTO THE SCIENCE OF MASTERING '
PLUS MORE "To be announced
INSTALLATIONS – 13 & May 14
SCHNEIDER BEURO
Flies, GUYS AND CHOIR
FELIX'S MACHINES
Mute founded by Daniel Miller in 1978 and has since signed now world-famous artists such as Depeche Mode, Nick Cave & The Bad Seeds, Goldfrapp, Erasure and Moby as well as new talents that Yeasayer and soon the album in question Josh T. Pearson.
Whilst maintaining a firmly eclectic roster, from the earliest days of The Normal, Fad Gadget and DAF through to the techno era with artists such as Plastikman / Richie Hawtin and Speedy J, and to the present day with hybrid electronic artists such as Yeasayer and S.C.U.M, the label has always been a champion of electronic music.
Mute also looks after a catalogue of seminal electronic artists such as Can, Throbbing Gristle, Cabaret Voltaire and Kraftwerk.
Short Circuit pays tribute to the key Pioneers of Electronic Music, recent festivals have hosted performances from artists such as the BBC Radiophonic Workshop, Holger Czukay, John Foxx, Jeff Mills and Gavin Bryars.
Tickets for the Mutes festival days in London are available here. www.roundhouse.org.uk
After a period of downturn, the Arvika alternative music festival has now been reborn and for the 2011 edition 8 bands has so far been lined up, it sure looks promising:
Hocico (Mexico)
Covenant (Sweden)
Kite (Sweden)
Day Din (Germany)
Lissi Dancefloor Disaster (Sweden)
The Girl & The Robot (Sweden)
Code 64 (Sweden)
Ell-Er (Sweden)
Some pics from previous years: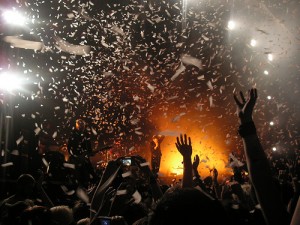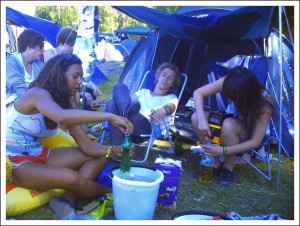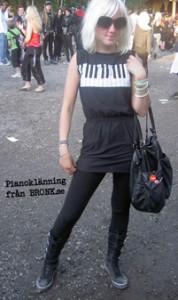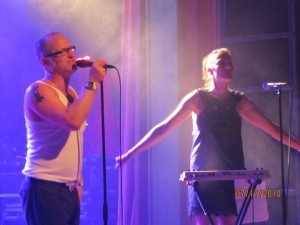 News has been released as to the headline act for Bloc 2011, and it is none other than the Braindance master, Aphex Twin. Aphex Twin last played Bloc 2009, which featured, as part of an incredible show, a mysterious loudspeaker dancer. Aphex Twin sets are known to be special, so many will wait with anticipation for this one.
Apart for the headliner, Bloc near Bristol, UK, continues to show its development into the country's premier electronic music festival with an already impressive early line-up – playing across the 11-13 March will include such acts as: LFO, Moderat, Speedy J, Dopplereffekt, Daedelus, Jimmy Edgar and B12 as the cream of what is still a largely unknown pie.
More information on lineup, tickets and all things Bloc related is available at the new Bloc website.
Via RM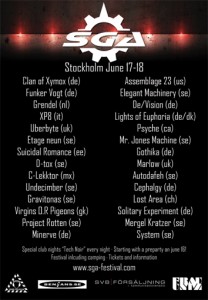 The new outdoor synthpop, EBM and goth festival Stockholm Goes Alternative (June 17-18) has hired all live acts (but one which will be picked from a contest in February). The line-up looks like this:
Lights of Euphoria, Psyche, De/Vision, Gravitonas, Grendel, Funker Vogt, Assemblage 23, Clan of Xymox, Solitary Experiments, XP8, Autodafeh, Elegant Machinery, Uberbyte, Etage Neun, C-Lekktor, Undecimber, Virgins or Pigeons, Project Rotten, Minerve, Mr Jones Machine, Gothika, Marlow, Cephalgy, Lost Area, Mergel Kratzer, Suicidal Romance, D-Tox, and System.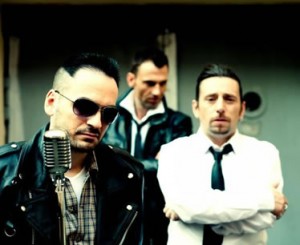 The Blackfield 2011 festivals will take place on June 25 at Amphitheater Gelsenkirchen and on June 26 at Burg Querfurt in Germany.
The line-up, so far, includes And One (pic), Apoptygma Berzerk, Rabia Sorda, Absolute Body Control, Schandmaul, Letzte Instanz, Dreadful Shadows and Sono.
Via RMM
Moogfest 2010 was a three-day festival celebrating the innovative spirit of Bob Moog. It took place Halloween weekend, October 29-31, in Asheville, NC.
moogfest.com/
moogfoundation.org/
Song: Caribou, "Sun."
mergerecords.com/​artists/​caribou