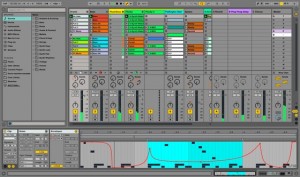 Ableton has announced two groundbreaking new music-making products: Live 9, the music creation software with inspiring new possibilities, and Push – Ableton's first hardware instrument for Live.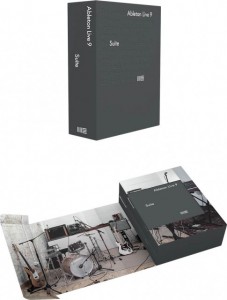 The upgrade to version 9 greatly expands the creative possibilities of Ableton's popular Live software.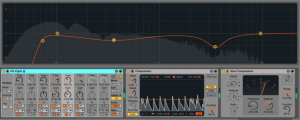 Changes in Live 9
Session automation: In Session View, automation can now be recorded in real time directly within clips. Automation can move together with clips between Arrangement and Session View.
Find sounds fast: Live's new browser puts all instruments, effects, samples, and plug-ins in one easy-to-navigate view. Drag and drop folders from anywhere on your computer, search as you type and navigate from the keyboard to find everything quickly.
Discover new sounds: Live comes with a large selection (3,500 in the Suite edition) of production-ready sounds, which were carefully crafted with the help of over 40 artists, sound designers and engineers. All sounds feature Macro controls for fast access to their most meaningful, musical parameters.
Get your sound right: Live's studio effects have all been reworked for even better sound and usability. The Glue Compressor is a new effect – an authentic model of a legendary 1980s console bus compressor. EQ Eight has an audition mode for isolating frequencies and an expandable spectrum display. The Gate and Compressor effects feature a Gain Reduction view which shows changes in signal level over time.
Extract music from samples: Live's new Harmony, Melody and Drums to MIDI tools extract natural-feeling MIDI directly from the favorite parts of your music collection. You can also sing, tap a rhythm, play any solo instrument, then use Melody or Drums to MIDI to turn your recordings into MIDI clips that you can edit and reuse with any sound.
Edit the details: Transpose, reverse and stretch MIDI notes or warp clip automation and add curves to automation envelopes. New tools and an improved workflow allow fast and flexible editing of musical ideas.
Max for Live – now in Suite: The Suite edition of Live 9 comes with Max for Live and its many unique instruments, effects and tools. Max for Live itself includes 24 new devices such as a convolution reverb, new drum synthesizer instruments, MIDI echo as well as reworked versions of classics such as Step Sequencer and Buffer Shuffler 2.
Ableton Live 9 will be available in the first quarter of 2013. Prices start at $99 USD/79 EUR (Live 9 Intro download version), $449 USD/349 EUR (Live 9 Standard download version) and $749 USD/599 EUR (Live 9 Suite download version). Upgrades to Live 9 Standard / Live 9 Suite vary in price depending on the Ableton products you already own.
With Push, Ableton presents a new hardware instrument designed to solve an old problem: how to make a song from scratch.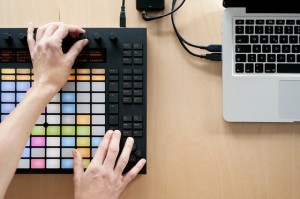 Push provides direct, hands-on control of melody and harmony, beats, sounds and structure, powered by Ableton Live running on your computer. High-quality, dynamic pads, buttons, encoders and display combined with an innovative workflow allow you to play and compose musical ideas without the need to look at or touch your computer, and more importantly, without interrupting the musical flow.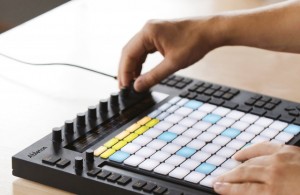 Push features
Play and sequence beats: Push's 64 velocity- and pressure-sensitive multi-color pads can be used to play, step sequence, and navigate within rhythm patterns – all at the same time. The 11 touch-sensitive endless encoders can control device parameters, adjust velocity, nudge timing and more.
Play melodies and chords in a new way: Push "folds" a keyboard's worth of notes into its 64 pads, with different pad colors showing the key center and other notes in the key. This allows you to play in every key using the same finger patterns, move between keys at the touch of a button, and explore new harmonies and phrases.
Improvise with song structure: Push expands the scope of creation with its unique workflow. Using just a few buttons to trigger clips, overdub notes, move between song materials and variations lets Ableton Live itself become an intuitively playable instrument.
Move smoothly from creation to arrangement: Push offers both the inspiring instrument to start creating music, and the full-featured software to finish off a track. Everything created with Push is laid out in Ableton Live on your computer – ready for fine-tuning, arrangement and export.
Includes Ableton Live 9: Push includes Ableton Live 9 Intro and works with any edition of Ableton Live 9 (Intro, Standard, Suite). All the included instruments, effects and sounds, as well as your own libraries, are ready to be played, tweaked, and personalized.
Designed by Ableton, built by Akai Professional: Utilizing Akai Pro's long-standing expertise in the field of pad controllers, Push features 64 pressure and velocity-sensitive RGB (multi-colored) pads with an adaptive layout and a touch strip with 24 LEDs for pitch bending or navigating through a Drum Rack. The 11 touch-sensitive encoders and LCD display adapt dynamically to control and show active parameters.
Fits inside a backpack alongside a laptop: Push is 370 mm / 14.57 inches wide, 293 mm / 11.54 inches deep and is 46 mm / 1.81 inches in height (including encoders) and weighs 2990g / 6.59 pounds. Backside connections are a USB port, power adaptor input and two assignable footswitch inputs. (Push is USB-powered, the brightness of the display and LEDs can be increased by using the included power supply).
Push cover: An optional steel cover doubles as a sturdy, angled stand for performance.
Push will be available in the first quarter of 2013 for $599 USD/499 EUR. Push includes Ableton Live 9 Intro and works with any edition of Ableton Live 9 (Intro, Standard, Suite). Bundle upgrade discounts will be available for owners of previous versions of Live.
More info here >>
A short demonstration of the new accessories released for the Teenage Engineering OP-1 Portable Sampling Synthesizer.
Mind you, you still pay for the style – though these are just plastic, that design and packaging will cost you anything between €9 (crank or brickshaft) and €79 for the Soft Case.
More Information
Background information:
I frequently receive questions about my music setup and how I connect and record the various instruments, when filming my "Synth Jams". This video gives you an overview of my workflow, and hopefully inspires you to design your own live performance setup. If you have further questions, post them underneath the video, or write me a message. Of course I'm also interested in how you make music, so go ahead and tell me about your setup or link me to your own audio/video on the internet.

Bleep Labs has introduced the new Hard Soft Synth 3jb, a audio + video synthesizer. The HSS3jb features 15 modes of audio/video excellence, each with 4-5 variables of control. There are also 8 video only modes designed for use with the trigger and audio inputs. An adjustable analog filter keeps everything smooth.
Features:
Fresh from Summer NAMM, here's a closer look at a new controller, the Samson Carbon 61
New from the floor of summer NAMM 2012 Samson introduced the new 61-key version of their popular Carbon MIDI controller series.

The new "Carbon 61" even has an iPad dock! This is expected to be released in the next few months!
"Live-Mode" is the latest manifestation of experimental hardware only performances from Henry Homesweet.
Another vidéo from musikgear.com
Trying out this beast with a stereo delay.
Soon we'll make a complete Ableton Pack out of it. Meanwhile, you can try this one : http://designthemedia.com/files/file/24-blue-box-synth-live-pack/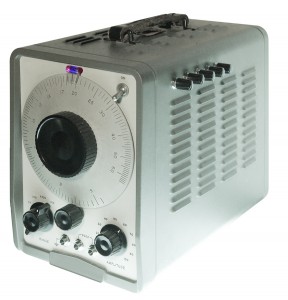 Death from above with a high voltage shriek: TR-Valkyrie marks, destroys, and parties upon arrival in the great beyond mountain lodge of Valhalla; Odin forbid you should drop her on your foot. Weighing in at a scale tipping mass that is now stereotypical of Brünhilde's soprano role, the chassis was originally factory built by the of the first production Wein-bridge oscillator. Her heaven sent insides wrought of 4 pentode tubes rewired completely to suit the alchemy of a Trogotronic Custom. TR-Valkyrie performs demi-deity grade feats of analog audio generation or treatment to whatever you choose to run through this metal mother of all flying ladies adorned in helmets horned. When these original units were state of the art test equipment no expense was spared in their construction; these were the very best that money could buy and could not be had for less than a goodly Nordic treasure.
Here are five videos featuring the new AVR Synth, below are some background info. The AVR SYNTH is a monophonic "virtual analog" synth based designed by Jarek Ziembicki. The synthesis architecture is simple:- two DCO's, a DCF, and a DCA. There is also an LFO and an AR/ASR envelope generator.
The remaining videos can be found here >>
just tweaking this new synth
…the AVRSYN from Elby designs…. trying to find its sweet spots.

"The AVRSYN is a monophonic "virtual analog" synth based
on the Atmel AT90S8535 microcontroller. It was originally designed by Jarek Ziembicki.
His aim was to check to see if a simple micro-processing chip could be used for sound synthesis.
Paul Maddox later adapted this design design using a
ATMEGA16 instead as the AT90S8535 is no longer in production.

I think they succeeded.

The AVR consists of
two DCO's, a DCF, and a DCA. There is also an LFO and an AR/ASR envelope generator.

All sounds are from the AVR.
Thanks to Blake C for the tweaking.

Thanks to Matt from RhythmActive for the AVRSYNTH
http://www.rhythmactive.com.au/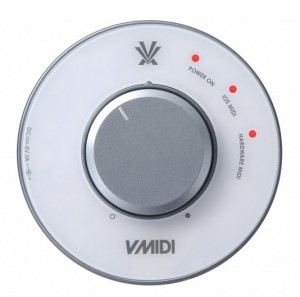 The Vestax V-MIDI is a compact CoreMIDI interface that enables connections between USB MIDI hardware and apps for iPad, iPhone and iPod touch. V-MIDI powers your iPad, iPhone or iPod touch and will also power a range of USB MIDI devices which require external power. V-MIDI also amplifies the audio from your iOS device and provides a knob for volume control.
Features:
Core MIDI in/out interface
Connects to any USB MIDI device to control more than 100 CoreMIDI compatible apps available from the App store
The only CoreMIDI interface compatible with iPhone®, iPad® and iPod touch®
Charges iOS devices and USB MIDI devices at the same time
USB host IC connector for MIDI USB devices
Stereo headphone output
Headphone amplification & volume control
MIDI send (iOS / Hardware) LED indicators
Mini DIN(6pin) to USB convert cable included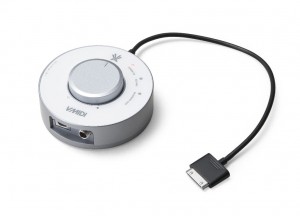 Here are a couple of user scenarios for the Vestax V-MIDI:
A very nice test of the real thing verus the digital version, and below you can read all about it:
http://www.sonicprojects.ch/opxpro2/description.html
A dry 1:1 comparison of the SonicProjects OP-X PRO-II virtual Oberheim VSTi software synth to an Oberheim OB-X Rev.2.
The lower manual in the video is an USB midi master keyboard (an Emu Xboard 61) which drives OP-X PRO-II hosted in Steinberg Cubase 5. No effects or any other treatments were involved, both OB-X and OP-X PRO-II were recorded directly to disk, OB-X over the line inputs of an RME HDSP 9632 which has very neutral sounding converters.
The exact detunings (deviating filter settings, warm up pitch drift, etc.) and the individual pan settings of the voices of OB-X have been copied in every detail before with the voice based tuning features of OP-X PRO-II for a perfect match to the real synth.
To copy the bright sound OP-X PRO-II uses the BRL (brilliant) filter setting (DMP button, second button above voice mutes) which is dedicated to copy the sound character of the early OB-X and allows the filter to open into the ultra sound area and adds some extra shine in the heights.
The used patches can be downloaded here:
http://www.sonicprojects.ch/opxpro2/userarea.html#Newest
The patches as used in the video:
00:02 Preset 04 B3 – Slow Upsweep
02:05 Preset 03 D8 – Resonance Pad
08:01 Preset 05 D2 – Sync Unison
08:26 Preset 01 D4 – Soft Brass
09:53 Preset 06 D6 – Soft Strings
10:44 Preset 02 C7 – Fullanalog Strings
The letter number combinations are the physical memory locations of the patches in the used original synth which were copied with OP-X PRO-II for the comparison.
Since all the original's exact voice detunings have been copied in every detail too the patches sound almost 100% identical to the ones in the used device, which gives you the opportunity to have its unique characteristic sound at home too!
Some words about the OB-X:
The Oberheim OB-X was Oberheim's first fully programmable polyphonic synth and is the direct follower to the SEM based 4/6/8-Voice models. Other than the later OB series models (OB-Xa, OB-8) the OB-X still uses the discrete wirings of the SEM for the oscillators and filters and only uses curtis chips for the envelopes.
This gives the synth a very bright and open sound, quite different from its followers OB-Xa and OB-8 which are fully curtis chip based and sound a bit darker and more behaved. The OB-X is the "enfant terrible" of the OB series.
Here's some very useful info:
http://www.sonicstate.com/synth/oberheim_ob-x/
The featured OB-X is a six voice model (maximum was 8) and it has a lot of detunings going on because of all the wirings and dicreete voltage controlled components which gives the synth a very lively and organic sound.
The voices could be calibrated for a more "perfect" and even sound, but they were left as they are since it simply sounds more exciting like that, featuring some of the magic of the old SEM based 4/6/8-Voice where the never exactly even sounding voices (since they had to be programmed one by one manually) were part of the whole experience, and were the main inspirator for the Separate Voice Design (SVD) engine in OP-X PRO-II which allows to calibrate the voices for an individual sound too.