Filmed at gHouse, London: Super talented artist, Pauli "The PSM" performs a fresh composition with sounds from the OP-1′s extensive sound banks and graphics captured from the OP-1′s OLED display.
Director: Rohan Blair-Mangat
D.O.P: Benjamin Thomas
Soundtrack: Pauli "The PSM" http://psmthepsm.com
Right before Christmas a new and extremely rare electronic music album has hit the shelves.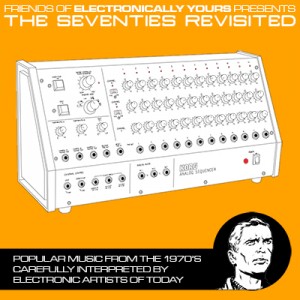 It is a secret group on Facebook called Electronically Yours that has released an album featuring classic 70′s songs and remixed to fit an electronic audience of the 21st century. And it is not an anonymous bunch of musicians on this album – among the secret members you will find Joakim Montelius (Covenant) under his alter ego Tectonic Knights, Eddie Bengtsson with PAGE, Diskodiktator, compute and Steelberry Clones, to name but a few.
Now you can watch them live – this is Electronically Yours as they made their first performance at ElectriXmas in Malmoe, Sweden on December 15th 2012.
On stage in the video: PAGE, independent state, compute and yours truly Steelberry Clones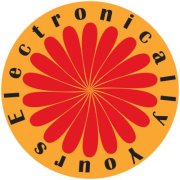 More info here:
http://www.facebook.com/FansOfEY?ref=ts&fref=ts
KORG has uploaded a series of videos featuring their arranger keyboard PA600, the first one featured above, details below:
The Pa600 is an affordable, compact, and powerful addition to Korg's internationally acclaimed PA series. Providing you with the most up-to-date collection of quality sound and styles combined, the PA600 is a perfect songwriting and performance partner. It even has the option to include custom sound and performance sets (sold separately) from around the world – a true first!
Pa600 Features:

Enhanced RX (Real eXperience) and DNC (Defined Nuance Control) sound engine offers improved realism and vivid sound.
Massive internal Factory PCM provides an extraordinarily powerful wave memory, delivering amazingly high quality sounds.
Two assignable switches and a four-way joystick ensure total control for the many available levels of sound articulation (DNC).
Two versions of Pa600 are available: International and Quarter Tone button variations. Both feature an elegantly designed and compact cabinet, including a pristine amplification system.
Large, bright, backlit TouchView™ color TFT display (800×480).
Easy layout and intuitive graphical interface with new Search function for easy retrieval of any musical resource or file.
New resource selection feature with copy/paste, rename and delete.
Over 360 factory Styles, each including three Intros/Endings, four variations and four Fill In + Break, plus ten Favorite and three User banks for storage of your favorite customized or user created Styles.
Enhanced Guitar Mode 2 for even more realistic guitar parts, plus synchronized pads.
Chord Sequencer function that can record any chord progression on-the-fly.
Improved General Midi set for Standard Midi Files, compatibility with popular lyric formats including graphical (+G), plus Text Viewer, Marker and Score.
MP3 player with Transpose and Tempo Change.
4 Stereo Master Effects (125 FX algorithms).
Fully programmable SongBook database based on Styles, SMF, karaoke, and MP3, with instant recall of any song setting and user-definable custom lists.
Localized Pa600 and Pa600QT data (sold separately) provides Sounds and Styles relevant to specific countries and regions.
Includes accessory DVD with USB-MIDI drivers, video manual, and additional Style content, including the complete "Real Drums" and "Turkish/Arabic World" collections
The Pa600 is a brilliant Professional Arranger that distills the sonic essence and functionality of the Pa series into a compact and affordable new instrument. Like its big brothers – the Pa800 and the Pa3X – the Pa600 uses our RX (Real eXperience) and DNC (Defined Nuance Control) technology to deliver sound quality that's unprecedented in an arranger keyboard. With its new compact cabinet, large TFT color TouchView display, enormous factory and user PCM memory, huge style database and excellent amplification system, Korg has raised the standard of excellence in the entry-level price range. Listen and Believe.
Background video description:
Jamming away on the moog-rig – The minimoog, the Prodigy and the mighty Polymoog 203A synthesizer. Additional bassline-programming courtesy of Doepfer Dark Time.
Here's a quick Ableton Live Tip on how to change the tempo and bpm when you trigger a scene in session view. This is a must know for live performance! Enjoy!
Visit AfroDJMac's site for more stuff like this, including Live Instrument downloads, tutorials and music! http://www.afrodjmac.com
Background description:
We had Moldover "The Godfather of Controllerism" stop by Knocksville while he was on his SuperVillain Fall Tour and asked him to perform for us an exclusive unreleased song. Be on the lookout for his upcoming album it's going to be unlike any of his past projects. Evolution is a beautiful cycle.
Both the guitar and mic controllers are prototypes I made for my recently completed Super Villain Tour. The microphone attachment is called The Mojito. It's simply eight arcade buttons built onto a steel clamp that I use to control vocal effects. The guitar is an instrument I'm developing with Visionary Instruments named The RoboCaster (after a well known cyborg/guitar). It's got every sensor I thought might be cool to have on there including accelerometers, an infrared emitter-detector, and a keyboard mod-wheel. This video highlights how I've mapped arcade buttons and a joystick to different intervals on a pitch shifter. Both controllers are tons of fun to play and have forced me to seriously re-approach how I play and sing.

The software I'm using is is Live, Max4Live & [Native Instruments] Guitar Rig. The song Not Your Mirror is from my forthcoming album FourTrack (kickstarter coming soon!). Grady Shon produced the video with help from Ben Shim & KnockSteady crew.
Learn more about Moldover
http://moldover.com/
Get the project here – http://goo.gl/s9hFG a detailed tutorial here – http://www.youtube.com/watch?v=4oueAwfdMUo
The Fruity Envelope Controller allows you to link any target, plugin or FL Studio, to a range of envelopes that can be triggered from a MIDI keyboard or other controller. Perfect for live performance based automation or those cases where a plugin doesn't have enough of its own internal controllers.
Arpie is the novel musical composition system. Put balls as many as you like, and watch as they make nice music. Higher balls hit the keys with long pauses, as opposed to lower balls which hit fast and repeatedly. By combining them you can easily make a wide variety of musical sequences.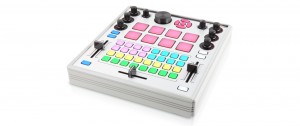 The Electrix Tweaker is a new performance controller for Ableton Live users and Traktor users.
The Tweaker includes a 32-button grid, velocity sensitive pads, push encoders with LED rings, in a 2 channel DJ mixer style interface, with bright multi color LED feedback.
Features:
2 Channel DJ mixer style interface
32 Button grid with multicolor LED feedback
8 Backlit velocity sensitive pads with aftertouch
6 Push encoders with LED rings
Intuitive navigation controls with 5-way selector and large push encoder
USB bus powered
MIDI In and Out ports
Removable height extension legs
Plug and play on Mac and PC
Dimensions: 11″ x 10.5″ x 1.75″ (279mm x 267mm x 44.5mm)
The Tweaker is USB Class Compliant in both Mac OS and Windows, and does not require any MIDI drivers for either platform. An additional set MIDI I/O ports are provided to connect other devices.
The Tweaker is available via the Electrix site for $399.99.
Live ambient music performance on Access Virus C (Indigo 2) using rhythmic LFOs, reverb, resonance and envelope filter adjustments.
Excerpt take from a longer session.