Alba Ecstasy has released a new sound library for theNovation Bass Station II, details below:
87 presets for Novation Bass Station. Demo: all sounds are coming from Novation – The New Vintage pack.
Click here: http://www.albaecstasy.ro/novation/
Delay & Reverb from Ableton.
Alba Ecstasy
Nord Wave – Vintage Digitals Vol1, by Don Solaris.
Here's what he has to say about the sound library:
Instead of going for the factory presets of various machines and sampling those, we went one step further. We went for the original ROM waveforms. And more importantly, their original loop points. The goal was high – to ensure 100% authentic sound. No cross-fade looping techniques here, everyone can do that nowadays and did we mention it totally kills the soul of the sample (due to the x-fade process itself).
Hence we used totally different approach and you bet these loops in here required a lot of screwdriver work to match original factory loop points. But the result is 1:1 original playback where you can no longer distinguish a copy from the source.
available at: http:///donsolaris.com/nord
This Nord Wave library is 99 multisamples made from the following machines:
Roland U-20
Roland JD-990
Roland JV-1080
Yamaha SY-22
Yamaha SY-85
Yamaha TX16W
Ensoniq SQ-1
Kawai K-1 rII
Vintage gear demo, details below:
The sample based Roland TR-707 from the year 1985 was my first drummachine and I really love the crisp 8bit sound.
– 15 sounds (kick 1, kick 2, snare 1, snare 2, low tom, mid tom, high tom, rim-shot, cow bell, hand clap, tambourine, open and closed high-hat, crash/ ride cymbals)
– 64 pattern
TR-707 review written by me for the german amazona music magazine:
http://www.amazona.de/black-box-rolan…
The Elgam Match 7c is a non programmable analog rhythm box from Italy – the first from Elgam. It came out 1972. The 7 rhythms are mixable and very basic. It has a characteristic sound!
He plays the Elgam with delay and reverb effects (Lexicon MPX-500 and Roland DEP-5).
Just going through some of the sounds in the Arp 2600 V2 Bank.
Going through yet more of the Arp 2600 V2 patches.
Analog Laboratory is an extremely powerful software synthesizer solution.
First of all, Analog Laboratory offers 4300 legendary classic synthesizer sounds from Arturia's vintage analog recreations: Mini V, Prophet V, CS-80, Jupiter-8, ARP, Prophet VS,Moog Modular V, Wurlitzer and Oberheim SEM V.
But Analog Laboratory goes further by offering a unique interface to tweak them all as well as the ability to edit each of them in depth, in the original synthesizer*.
With the addition of 200 scenes organized by genres, including drum loops, advanced arpeggiation melodies and ways to allocate sounds to different parts of your keyboard, Analog Laboratory is likely to become your favorite synth workstation, constantly feeding your creativity with inspiring ideas.
One of the first fully programmable polyphonic analog synths, the Prophet 5 is the most classic synthesizer of the eighties! It is capable of a delightful analog sound unique to Sequential's Prophet series in which the P5 was King! Five voice polyphony – two oscillators per voice and a white noise generator. The analog filters, envelope and LFO all sound great and are extremely flexible. The P5 had patch memory storage as well, which scanned and memorized every knob setting for storing and recalling your sounds – a desperately needed feature at the time!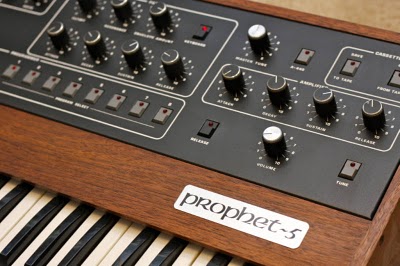 The P5 lacked MIDI (a feature that came later on the P5 spin-off, the Prophet 600). But it is still loved even today for its great string sounds, analog effects, and punchy analog basses. Unfortunately the P5 is not immune to the dark side of vintage synths – it has its fair share of analog synth problems such as unstable tuning, it's difficult to repair, lacks MIDI, etc.
There are basically three versions of the Prophet 5:
Rev 1 P5s are pretty unreliable, if you find one; they're also quite rare. These were all hand-assembled in the 'garage stage' of the company.
Rev 2 uses SSM chips, and has some differences in its control logic capabilities from the final version. It can't be retrofitted for MIDI, but is considered by most to be the better-sounding of the two 'common' P5s.
Rev 3 is the final version, and subsequent Rev 3.1, Rev 3.2 and Rev 3.3 each are capable of taking a MIDI retrofit. They're also capable of microtonal tuning. The audio quality of the Rev 3 is different, however, as it uses Curtis chips instead of Rev 2's SSMs; many people think the Rev 3 units sound 'thinner'. The Rev 3, however, is considered the most reliable of all of the different versions and they had 120 memory patches.
Background video description:
All sounds are coming from the Sequential Circuits Prophet 5 Rev 3.3 Synthesizer. You can also see the Rev 2 Prophet in the video but it will be another video…Composed and Played by Mr Firechild.
Director Stan Warnow has released his expanded Deluxe Edition of his award-winning documentary on his father, bandleader, composer and electronic music pioneer Raymond Scott.
The Deluxe Edition of Deconstructing Dad – The Music, Machines & Mystery Of Raymond Scott includes all the content from the original release, plus:
A progress report on the Electronium restoration going on in Portland, Oregon by engineer Darren Davison. This includes views of the inner components of the machine and Davison explaining in some detail how things worked.
An interview with John Cool, an electrical engineer who formed a company with Raymond Scott in the early 1970′s. The company was meant to manufacture some of my dad?s many ideas for music related electronic devices. He had fascinating tales to tell about Raymond Scott and the mixed results of their business venture, hosting him for Christmas and listening to him compose one tune after another instantly at the piano (kind of like the human Electronium).
Directors Commentary by Stan Warnow.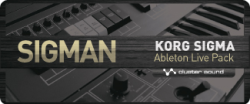 Cluster Sound has released Sigman, a multi-sample Live Pack based on the vintage Korg Sigma. Sigman is a multi-sample Live Pack primarily designed for raw analog basses & leads.
THE SOURCE
In the late 70′s Korg experimented with a machine for players looking for a simpler alternative to knobby synthesizers. The result was the Sigma, a bi-timbric semi-preset synth with rocker-tabs, micro knobs and two X-Y joystic controls. The Korg Sigma is based on 19 VCOs grouped in two discrete sections (Synthe and Instrument) that can be cross-modulated and filtered with a LP/HP Filter. Each VCO is equipped with a single dedicated control including Korg35 filter circuits for shaping the sounds.
THE PACK
Sigman is based on 30 multi-sample recordings obtained by sampling the VCO presets and custom cross-modulated sounds. Sigman delivers 90 inspiring and meticulously crafted Live Racks with dedicated macro controls, part of which simulate the ring-modulator, the joystic filter and the single VCO knobs of the original Sigma.
Vintage synthesizer track featuring the classic Oberheim OB-X
all synthesizer sounds: Oberheim OB-X Analog Synthesizer (1979)
drums: LinnDrum
recording: multi-tracking without midi
fx: reverb and delay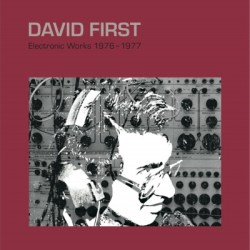 DAIS Records has an upcoming release that features vintage Buchla works by composer David First. Here's what they have to say about the album, David First: Electronic Works 1976 – 1977:
During his time at Princeton, First was introduced to the classical electronic music studio there, a lonely outpost of the famed Columbia-Princeton Electronic Music Center which housed one of the very first Buchla 100 series systems acquired by Vladimir Ussachevsky & Otto Luening.
Due to the introduction of digital technology within the music world, this system was left to languish in the studio unattended and nearly forgotten. First fell in love with this equipment and seized the opportunity to compose using the Buchla 100 synthesizer, at first experimenting only with electronic synthesis but later adding in his signature guitar stylings to make these compositions unique to the academic output typical of university music.
Thankfully, these compositions were recorded by First at Princeton on various reel to reel tapes and stored away for over 35 years. It wasn't until the summer of 2012, when David First and Ryan Martin (of Dais Records) decided to revisit and transfer these reels to compile an album presented here as a selection of genuine, uninhibited exploration into modular electronic synthesis.
The release is limited to an edition of 500 copies, with liner notes by David First. The release/shipping date is Jan 21, 2014.