A new piece of pad based sample playback hardware from Akai, sounds familiar…
Details below:
Load virtually any sample via standard SD or SDHC card and assign it to any of the MPX8's eight backlit velocity- and pressure-sensitive pads. MPX8 also has USB MIDI plus standard MIDI inputs and outputs. Control everything from music software on your laptop to outboard MIDI gear. The included USB cable and 1/8″-to-MIDI adapter make it easy to connect. With the included sample kit editor, you can easily arrange, tune, and add reverb to your samples on your Mac or PC before loading them onto MPX8. The editor's drag-and-drop functionality makes loading your samples as easy as possible. MPX8 also comes with a free Loop Library download from Akai Pro, plus a large library of standard samples built in, which can be used for live performance in front of a crowd, on a radio show, or for in-studio production.
This is a small demo from the AKAI VX 90. Actually a basic one-osc VCO synth ( 6 voices ), but with some special features like the PWM over all waveforms, FM, Chorus FX, Unison Modus this unit shines with a very nice analog sound. All sounds from the VX 90, exept the snare, rim and the short toms ( Roland TR-808 ), the HH and the clap are the drumatic 3 plugin. The bassdrum and the simmons-toms are made with the AKAI VX 90.

With an identical voice structure to the AX73, the VX90 is little more than a rack-mount version. It is a MIDI equipped six-voice analog synthesizer with advanced digital controls and functions. Like the AX73 it has an auto-tune function and a really nice VCF lowpass/hipass filter and envelope section. The VX90's memory capacity holds up to 100 patches. It can be played polyphonically or in a stacked unison mode for that thick lead sound for your rave and techno anthems. A really cool feature of the VX90 is that you can plug the Akai S-612, S-900 and S-950 samplers in to it and run their samples through the VX90's analog filter and envelope sections.
iMPC is now available for iPhone and iPod Touch [http://bit.ly/iMPC-iPhone]! The biggest name in beat making just got smaller! Turn your iPhone into an MPC. With more than 600 samples, 47 editable programs, 80 editable sequences, and iconic MPC workflow, iMPC is the first app to bring the look and feel of the classic Akai Pro MPC to your iPhone.
For more information visit: http://www.akaiprompc.com/impc-for-ip…
all audio tracks appears to the Quasimidi Sirius
drums, bass, synth, vocoder
cosmetic²s by
Akai MFC 42 Analog Filter Module
Buchla 281e,292e,225e Low Pass Gate
Doepfer Ribbon Controller R2M
fx: Lexicon PCM 80 & 90
Makie Mixer
Logic amt sequencer
Synced MPC 500 to the Tenori-On iOS app and sequenced some stuff.
Gear used in this video:
Standuino frauAngelico drum machine (through the Kaosspad Mini) – www.standuino.eu,
Standuino fraAngelico digital synthesizer (through the Korg Monotron filter and Earthquaker Devices Rainbow Machine),
Moog Slim Phatty (Bass),
Kurzweil MicroPiano (E-Piano),
Akai MPC500 (additional drums),
Korg Kaosspad Quad (FX),
The Standuino synths are MIDI-Sequenced with the Tenori-On TNi iPad app and the rest by the Akai MPC500.
Filmed with a GoPro HD Hero and a Canon Rebel t2i (550D).
The features shown in this update are available for the MPC Renaissance and MPC Studio, with the exception of the Vintage Mode SP1200 Ring which is only available on the MPC Renaissance. Watch as Young Guru brings you through all the new features and improvements that MPC Software Version 1.3 brings.
New features include:
– Completely redesigned plugin architecture, allowing more features and flexibility.
– ProTools transport control.
– New vintage emulation mode: SP1200 Ring.
– Hardware zoom control.
– Project archive facility, to easily move projects between computers.
– File import of MPC2000 and 2000XL format APS and ALL Files.
– Support for custom program edit UIs for plugin programs. The bundled instruments now have tailor-made editors.
Improvements:
-New program mixer, with ability to hide unused tracks, and show mixer strips for plugin programs.
– Improved plugin selection system, allowing you to browse by plugin type, and by manufacturer.
– Redesigned main mode GUI, making information clearer and speeding up the workflow.
– Added new track and sequence selectors to speed up access.
– Project info list shows program type and the plugin loaded in each plugin program.
– Improved track view display, with automation editing for plugin programs, and
access to common track settings in the lane.
– Improved the program editor for plugin programs.
– You can drag samples to lanes in the grid to load them onto a pad.
– Double-click in sequence editor to insert/remove a slice point.
– Improved the hardware's pad light performance.
– Improved QLink performance.
– Better preferences window, that looks better and is better organized.
– Audio export of submixes and plugin programs.
– Improved MPC 3000 file import.
– Next sequence mode works like an MPC 4000, rather than an MPC 5000.
– Many, many bug fixes.
Learn more about MPC Software Version 1.3 at: http://www.akaiprompc.com
Time to sum up this years Winter NAMM show with a gallery of the 10 things that made this year's event so great. I guess there will be few surprises to those who regularly follow our web magazine or any other of our web mag colleagues in the msuic creation business either

Overall trends for this year include:
a. More vendors takes the route of Arturia's MiniBrute – analog, low price point, performance sized
b. Modular synths are hotter than ever, as well as the DIY micro synths
c. The controller / control surface segment is getting over crowded – who needs them all
d. Software retro clones of vintage classics has come to its peek
e. All analog synths are alive and kicking
f. All you can eat tablet instruments – iOS is all fed up, now vendors are looking to Android and other platforms
g. More innovation is needed in the DJ space
Here is Steelberry Clones' top 10 list!
1. Moog Sub Phatty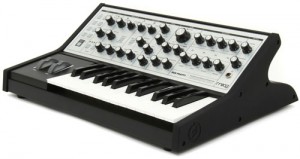 2. KORG MS-20 Mini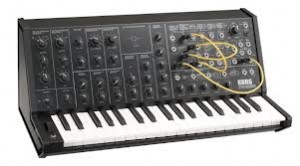 3. KORG KingKORG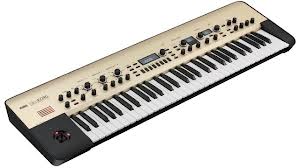 4. Arturia SparkLE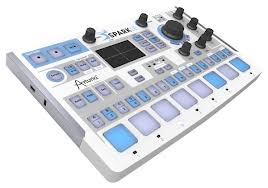 5. Dave Smith Instruments – Prophet 12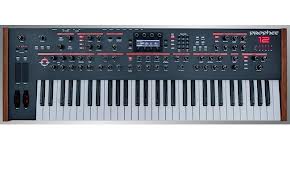 6. Roland V-Combo VR-09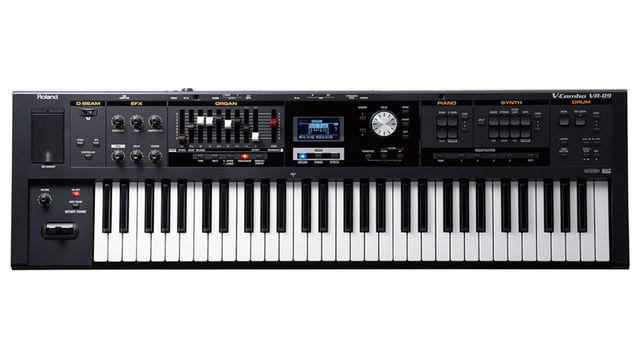 7. AKAI MAX49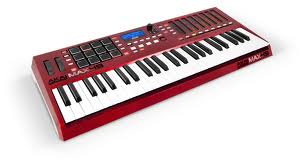 8. NORD Electro 4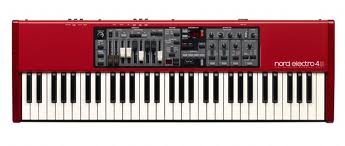 9. NUMARK Orbit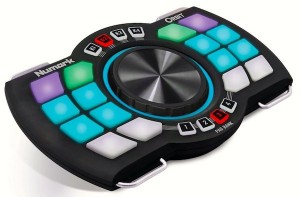 10. KOMA Elektronik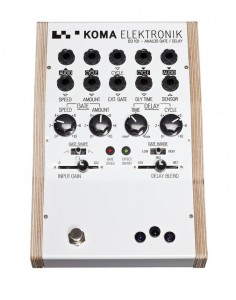 That's it for this year's NAMM show, next up is MusikMesse in Frankfurt.
Please leave your comments if you agree or disagree with the listing or if anything ought to be added. We know that we probably should have included some software products as well, but we might come back to that later in the week.
At NAMM 2013 Akai show Future Music their new MPX8 eight-pad sample launcher complete with SD card slot, built in effects and MIDI I/O.
Nate from Akai Professional shows of the new Max 25 MIDI keyboard controller at Winter NAMM 2013.
Nate from M-Audio shows us their latest keyboard controller the M-Audio Axiom Air 25.
New M-Audio Keyboards Controller range extended with three new Axiom AIR models
Akai AX73 Sounddemo (ohne externe Effekte)
Copyrights Volker Hein – 2013
Weitere Infos unter www.tastronauten.de
Crumar Bit One / Bit 99 Sounddemo (ohne externe Effekte)
Copyrights Volker Hein – 2012
Weitere Infos unter www.tastronauten.de