Time to sum up this years Winter NAMM show with a gallery of the 10 things that made this year's event so great. I guess there will be few surprises to those who regularly follow our web magazine or any other of our web mag colleagues in the msuic creation business either

Overall trends for this year include:
a. More vendors takes the route of Arturia's MiniBrute – analog, low price point, performance sized
b. Modular synths are hotter than ever, as well as the DIY micro synths
c. The controller / control surface segment is getting over crowded – who needs them all
d. Software retro clones of vintage classics has come to its peek
e. All analog synths are alive and kicking
f. All you can eat tablet instruments – iOS is all fed up, now vendors are looking to Android and other platforms
g. More innovation is needed in the DJ space
Here is Steelberry Clones' top 10 list!
1. Moog Sub Phatty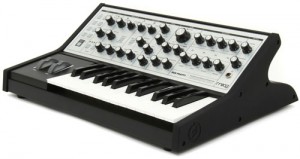 2. KORG MS-20 Mini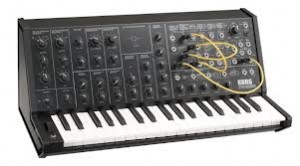 3. KORG KingKORG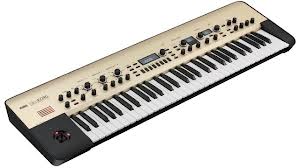 4. Arturia SparkLE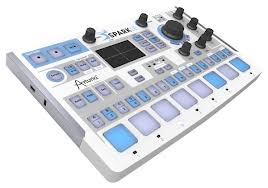 5. Dave Smith Instruments – Prophet 12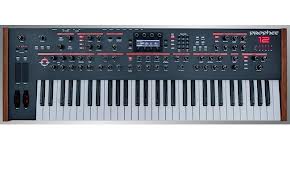 6. Roland V-Combo VR-09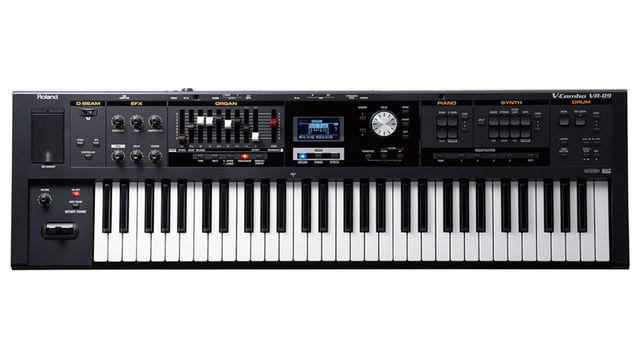 7. AKAI MAX49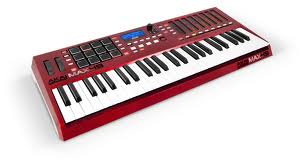 8. NORD Electro 4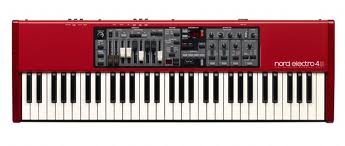 9. NUMARK Orbit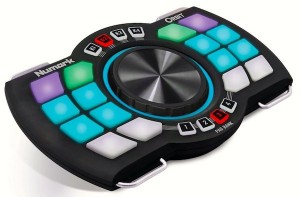 10. KOMA Elektronik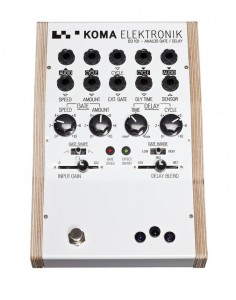 That's it for this year's NAMM show, next up is MusikMesse in Frankfurt.
Please leave your comments if you agree or disagree with the listing or if anything ought to be added. We know that we probably should have included some software products as well, but we might come back to that later in the week.
At NAMM 2013 Akai show Future Music their new MPX8 eight-pad sample launcher complete with SD card slot, built in effects and MIDI I/O.
Nate from Akai Professional shows of the new Max 25 MIDI keyboard controller at Winter NAMM 2013.
Nate from M-Audio shows us their latest keyboard controller the M-Audio Axiom Air 25.
New M-Audio Keyboards Controller range extended with three new Axiom AIR models
Akai AX73 Sounddemo (ohne externe Effekte)
Copyrights Volker Hein – 2013
Weitere Infos unter www.tastronauten.de
Crumar Bit One / Bit 99 Sounddemo (ohne externe Effekte)
Copyrights Volker Hein – 2012
Weitere Infos unter www.tastronauten.de
Big update Tabletop introduces Midi controller support, timeline editor, session sharing, and Tabletop Ready Apps with iMPC from Akai Pro! The update is free! Tabletop is free! http://bit.ly/TXTbd0
Ready. Set. Remix!
The exclusive Soundtrack in this video was created in Tabletop by Richard Devine. You can find the song Glitch Breaker Demo inside the Tabletop in-app community, or on SoundCloud. To celebrate the new update for Tabletop we're making a call for remixes! Download the Glitchbreaker Session right in Tabletop. You get access to all of the custom samples, sequencing, and arrangement. Remix to your heart's content. We can't wait to see what you come up with!
Richard Devine: http://www.facebook.com/pages/Richard-Devine/105387759760
Glitch Breaker https://soundcloud.com/richarddevine/glitch-breaker-made-with-1
A teaser video of the upcoming 1.3 release of this popular iOS synth:
Sunrizer XS synth is a virtual analog synthesizer that takes the definition of iOs synthesizer to the next level.
Thanks to carefully designed architecture and heavy usage of coprocessor it blurs the boundaries between iOs and hardware synthesizers.
Sunrizer XS was built to perform and works perfectly with any MIDI keyboard or sequencer. A lot of research has been done in order to achieve unheard warmth and clarity.
Akai has teamed up with Retronyms to bring the MPC to your iPad. With more than 1,200 samples, 50 editable programs, 80 editable sequences, and iconic MPC workflow, iMPC is the first app to bring all the functionality of a classic Akai Pro MPC to your iPad.
Developed in partnership with Retronyms, iMPC includes everything you need to create a beat quickly and easily, including built-in effects, plus the ability to create new sequences and record and overdub beats. Time correction from 1/8 note to 1/32T with variable swing, and Note Repeat from 1/8 note to 1/32T with latch control are also built in. The app's built-in sampler can record samples three different ways: using the mic on the iPad, using the line input on the iPad, or using the multi-touch turntable interface in iMPC to record samples directly from iTunes or other music libraries.
Download the iMPC App here: https://itunes.apple.com/us/app/impc/id584548447?ls=1&mt=8
To learn more and download iMPC visit: http://akaiprompc.com/impc
A quick look at Akai's new Controller keyboard with touch faders, Mackie Control/HUI and MIDI CV/GATE.
Playing SampleTank on my iPad2 with my Akai EWI4000s via iRig MIDI. (Note: I meant to say CC74 for "Cutoff" not CC64). Be sure to watch the last minute (from 10:55).
Playing Addictive Synth on my iPad 2 with my Akai EWI4000s thru iRig MIDI. Here's a first look at this breath control freindly, fun and powerful synth! Breathy Flute 00:39 Solo 8:00 Tribal 12:54 Bernzilla Brecker EWI 15:33
Via Bernie Kenerson on Youtube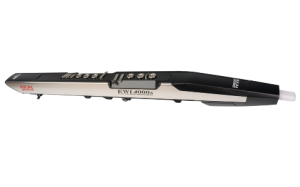 EWI stands for electronic wind instrument; this one is basically an analog modeling synth within a wind controller, so don't expect realistic sounds without hooking the MIDI out to another sound generator that has high quality samples or physical modeling.
Akai Professional's top product specialist Andy Mac came down to make demonstration of the new MPC Renaissance.
"Fusing Akai Professional's legendary MPC layout and workflow with the power of your computer, MPC Renaissance is an unrivaled instrument for music production. The new flagship is a fully integrated hardware/software system: MPC Renaissance allows you to create using classic hardware controls and an integrated pop-up display, while its exclusive MPC Software empowers you with unprecedented, expandable production capabilities on your Mac or PC."
MPC Renaissance Hardware
Fuses legendary MPC production with the processing power of your computer
Vintage Mode changes output sound character to MPC3000, MPC60 and more
16 backlit genuine MPC pads, 16 Q-Link controls, and adjustable backlit LCD screen
Classic MPC Note Repeat, MPC Swing and MPC transport controls
MPC SOFTWARE for Mac or PC with 128-track sequencing capability
Two XLR-1/4" combo inputs and dedicated turntable input
Four-channel USB 2.0 audio interface and two-port USB 2.0 hub built in
Up to eight pad banks―more than any other MPC ever
Two MIDI inputs and four MIDI outputs
Stereo 1/4" out, stereo assignable mix 1/4" out & S/PDIF I/O
MPC Software
128-track sequencing capability
Up to eight pad banks — more than any other MPC ever
Massive 9GB+ sound library, including all the sounds of the classic MPC3000
Includes The Bank plus three additional free MPC Expansions
Instant mapping and real-time adjustment of VST plugins
Record each track as an MPC drum program, Keygroup program, or VST/AU plugin
Works alone as your main DAW or works seamlessly with your current studio as a VST, RTAS, or AU plugin
Supports WAV, MP3, AIFF, REX, and SND
Supports samples and sequences from any MPC ever made
Compatible with Mac and PC