The Belgian electronic act Psy'Aviah have released quite a cute animated video for the track "On My Own".
http://www.psyaviah.com – Music Video for the track "On My Own" (taken from the 2011 album "Introspection ~ Extrospection") directed and animated by Emily Weeks (http://emilyweeksart.blogspot.be/).
"On My Own" is nominated for an HMMA 2012 award in category POP. We asked Emily Weeks to make an animated music video for this track based on her earlier work (e.g. her animated short "Sweater Wolf" @ https://vimeo.com/23228829, made during her time with the California Institute of the Arts). We love the distinct drawing style and her ability to tell a story using her animation skills, we hope you'll enjoy this music video for "On My Own", which is tightly linked to the meaning of the song.

Swedish small town popgroup from mid eighties.
Members:
Stubb, Anders & Richy
80s synth pop band with influences of mainly German and English synth pop masters.
petitionformercy.com
Music iOS app demo of Drone FX. A great app for making ambient music and atmospheric sounds.
"This is my first go at it and still working out a few things, such as ending a sound. A few of the sliders don't seem to do much but perhaps they do! I like though. You can get it through the app store, with a link below, for $2.99. "
http://itunes.apple.com/us/app/drone-fx/id499500746?mt=8
Drone FX has the following modes of operation:
- Auto (Generative music in all it's glory)
- Manual (For the musician in you)
- Hybrid (Auto + Manual)
Users can play along with soundscapes generated in auto mode, or create ambient music without automation using the built-in keyboard(s).
WerkBench is available in the app store: http://bit.ly/L6jhd9
http://www.facebook.com/werkbench
Here is some ambient music generated from a single sample in real-time. The combination of pitch shifting and feedback makes for giant percolating pads. Enjoy!  All of the sounds are being sampled with the internal mic and speaker. I live in a noisy place so there is a lot of texture added with each level of feedback. This video features WerkBench 1.1.0 which should be out in the first few weeks of August. I am making use of panning, high-pass filters, and decay settings for each step. These will be available soon!
A visual instrument for meditation and musical observation. Available on Google Play.
Built with Processing (for Android), Pure Data (libPd). HTML 5 version coming soon.
Created by Agoston Nagy, SoundBow is a free sound instrument for Android devices which allows you to create melodies by drawing curves on the screen. Your curves are be remembered and played back continuously. Each time your ever-looping gesture hits a string, a sound is produced.

SoundBow is built with Processing (with native Android functions) and the sounds are handled by the free visual patching language Pure Data (using libPd for Android ).

Reusable source code & HTML 5 version (based on the mighty processingjs and the html5 audio tag) is coming soon.
Nice quirky synth sounds from Ellen Alien, enjoy
Artist: Ellen Allien
Title: Take Me Out
Title Album: Galactic Horse
Release Date: 23.03.2012
Label: BPitch Control
Comp: Pfadfinderei
DOP: Lisa Wassmann
Cut: Annikki
Dancer: Elsa Loy
Year: 2012
Length: 03:35
LC: 11753
CAT NR.: BPC248
ISRC: DEAE6-12-10224
EAN VIDEO: 4050486076774
Genre: House, Electronic
Nationality: German
Music produced by: Ellen Allien, co-produced by Skinnerbox
Composer: Ellen Allien
Vocals written and performed by: Ellen Allien
published by BPitch Control Music Publishing
under courtesy of BPitch Control
Taken from the single "GALACTIC HORSE" (BPC248)
www.bpitchcontrol.de
BPC Webshop
https://www.bpitchcontrol.de/market/browse?search=galactic+horse
Sakamoto has always been a hero of ours and will always be up their amongst the other synth giants, although recent years (read 10+ minimum) his focus has been more to the classical side of things, apart from his worldwide reunion tour with YMO. This is a new collaboration with Willis, almost give me some Sylvian/Japan type flash backs, check it out
Find it in The Ghostly Store: http://www.theghostlystore.com/products/willits-sakamoto-ancient-future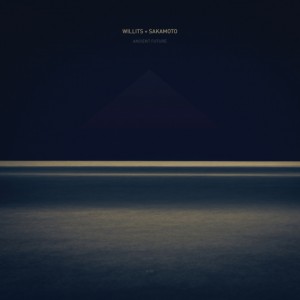 Tracklist:
01. Reticent Reminiscence
02. Abandoned Silence
03. I Don't Want To Understand
04. Levitation
05. Releasing
06. Completion

Ancient Future, available August 6th (EU/UK) and 7th (worldwide), is the second collaboration between composer and visionary pianist Ryuichi Sakamoto and electronic pioneer Christopher Willits. Built around a series of piano pieces that Sakamoto sent to Willits after the release of the duo's first record together, 2008′s Ocean Fire, the six tracks that make up Ancient Future are entirely instrumental—and yet, they speak about the very essence of what it means to be human.

As a whole, Ancient Future functions as a piece about the creation, acceptance and completion of one's fate and all of life's experiences, following a trajectory through inner conflict, resolution and, ultimately, acceptance. The six-song cycle moves through a narrative of sorts, each piece with a story to tell and an aspect of life to explore.

The album opens with the restless energy of "Reticent Reminiscence", an energy that subsides into the introversion of "Abandoned Silence" and "I Don't Want to Understand" and, eventually, the cold disassociation of "Levitation". A certain warmth returns with "Releasing", its guitar arpeggios like washes of sunlight, and the album's journey finally resolves into closing track "Completion", a piece that's full of quiescent tranquility, perhaps reflecting the experience of finally coming to know oneself.

Despite its conceptual coherency, contradictions lie at the heart of Ancient Future, as the album title might suggest. Even within the confines of each track, opposing forces are at play—loops of static and feedback provide the backing for delicate melodies that develop and evolve like ripples on a placid lake. And yet the contradictions never feel like conflicts—instead, the diverging elements come together to create something with its own internal logic, perhaps reflecting the way that we are all the sum of our experiences, both light and dark, positive and negative.
http://christopherwillits.com/
http://www.sitesakamoto.com/
So far very little is mentioned on this, what we have is this:
"coming soon…"
Nice experimental electronica with Analog Girl, enjoy
credits: Video Courtesy of Julius Landau (2xJump Media)
New library released by TONSTURM, The Sound of Water.
With this soundpack you get a vast variety of deep, splashing, bubbling and bursting water sound effects recorded during extensive field recording sessions above and under the surface of water. The underwater sound effects of this library were captured with the mind blowing, high quality underwater stereo recording rig from Sonar Surround.

With TONSTURM 07 | The Sound Of Water you get 140 Soundfiles in Stereo, 24 Bit, 192 kHz. Over 4 GB of Data (@ 192 kHz) plus extra pitched down versions of the high resolution underwater recordings for convenience (additional 2,47 GB).
TONSTURM 07 is available for $99 (192kHz) or $84 (96kHz)

Hear water like you´ve never heard before!
The recordings for this soundpack took place at three different locations: Two beautiful lakes and one outdoor swimming pool. We recorded above and under the surface of water and used all kind of props to perform and capture characterful, deeply bubbling and bursting water sound effects.

For the underwater recordings we rented the high quality, mind blowing underwater stereo recording rig from Sonar Surround. These microphones are able to capture a huge frequency range between "5Hz to 85 kHz"! and their "enormous sensitivity and the resulting signal to noise ratio offer a usable dynamic range of more than 100dB. Thus, even the smallest grain of sand movement can be recorded without disturbing noise floor."
(Quoted from: http://www.ambient.de/produkte/ambient-recording/unterwasser/hydrophone.html)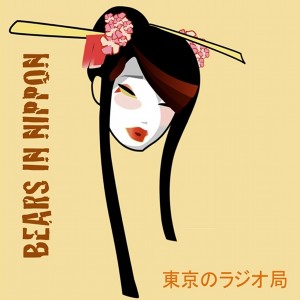 Here's a new amazing ambient electronic album from Bears in Nippon
Here's how they describe their new album:
Japanese ambient electro pop act has delivered a new and exciting mix of classic synth pop tunes and ambient electronic sounds paired with many traditional Japanese sounds and voices. Vocals performed on Fuji by Victor Graphics.
Listen and purchase here:
Or you can simply listen to the entire album on Spotify, here's a sample track:
Enjoy