Demo of a classic vintage and rare drum synth – Bias BS-2 Drum Percussion: Bias (Ishibashi Japan) Drum Analog Synth Module.
After months of repair SynthMania are ready to explore the capabilities of the Simmons SDSV. The SDS-5 (or SDS-V) was a really popular system, used by many of the big names in the 80's. It was 'module' based so you could start with 5 modules and expand it to 6 or 7 in total.There was also different types of modules, toms, bass drum, snare and hi hat. Also it had 'patch memories', of sorts anyway. These were basically trimmers that were recessed below the panel. You could also use it in a 'free' mode where the sound you had was the sound set on the knobs.
After 11 months in the repair shop the Simmons SDSV is fixed. To celebrate the event, I'm testing the SDSV to explore some of the typical Italo sounds of the early / mid '80s. The SSL Alpha-Link audio interface's MADI port is also broken at the moment so I'm recording this audio through the computer's internal sound card… I'll create a better Simmons demo once I fix the audio interface. This is not a full song, just some noodling on the Simmons and JP-8 to test the SDSV sounds (which are great!)
A moody, slower demo of the Simmons SDSV, the Roland TR-808, and Roland Jupiter-8 using some classic-sounding sounds. The TR-808 drives the Simmons and the JP-8's arpeggiator, the rest is improvised in real time. The filter of the JP-8 is set at -24dB and tweaked in real time. Again, due to my main audio interface being broken, I'm using the computer's internal audio card, sorry for the floor noise.
Simmons SDSV, TR-808, Jupiter-8, Minimoog
Here is a demo with the Juno 60 and LinnDrum doing some 80's-ish, HI-NRG drums and basslines. The two were ran through a Roland MMP-2 Preamp/Compressor, then the SPDIF of that went straight into my Allen & Heath Xone DX.
The Linndrum hits extremely hard and is a complete joy to use. The Juno-60 is locking onto the trigger out of the Linn which allows for quick timing on basslines.
Impaktor is a drum synthesizer with a vast sonic palette, that turns any surface into a playable percussion instrument.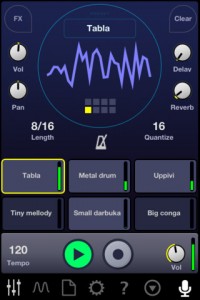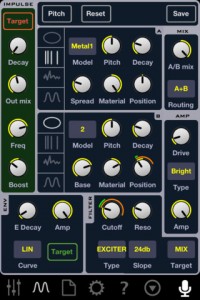 You just slap your desk like you would a real drum. The real acoustical impulses from the built-in microphone are used as an excitation source for advanced sound modules that simulates behavior of membranes, cymbals, metallophones or strings. This makes Impaktor a highly responsive and expressive instrument. With semi-modular architecture and several types of synthesis, Impaktor can produce a wide range of tones, from acoustic, like Tabla, Djembe, Marimba, Cymbals, Metal bars to electronic or industrial sounds. Enjoy the most realistic virtual drumming experience available for mobile devices!
* Works with iPhone 4, 4S, iPod Touch 4th gen and all iPads
* The app requires headphones. Works best with headphones without built-in microphone.
SYNTHESIZER
– Synthesis: physical modeling, frequency modulation, noise shaping
– Semi-modular architecture; 2 modules with configurable routing
– 2 modulation sources: velocity and lfo-envelope. Almost every parameter can be modulated
– Multimode filter, harmonic exciter and several types of amplifiers
– Over 90 presets available, more coming soon
– No samples used
– Ultra low latency
RECORDER
– 6 tracks audio recorder
– True 3d panning
– Auto-quantization with configurable time-signature
– Reverb and Delay effects
– Audio-copy and wave export
THIS IS THE SYNCHIME CLONE HOOKED UP TO A MINI 8 ANALOG SEQUENCER
This is a clone of a 1980's analog drum synth called a Synchime, others in the series include Syntom and synbal. This clone also has a CV input which is not on the original Synchime.
Voxkit is a universal app for the iPhone, iPad, and iPod Touch.
It's designed to trigger drum samples (either internally, or through MIDI), and distinguishes between four different tones at a time.
The app is currently in review in the iTunes store, and should be available shortly. For the release, it'll be priced at $1, and we'll have some promo codes available on our Facebook page…. http://www.facebook.com/SecretBaseDesign
For more info, go to http://www.secretbasedesign.com/apps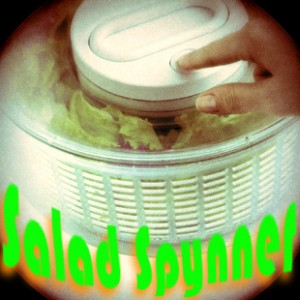 Praxworld has announced the release of Salad Spynner, a sound library for Ableton Live.
Add some greenery to your tracks with a helping of fresh delicious drum and percussion samples harvested from the SonicCharge Synplant synthesizer.

Contains 213 single hits in .wav format, and seven fiber-rich Ableton drum racks.
The Salad Spynner library is available to purchase for $3.86 USD.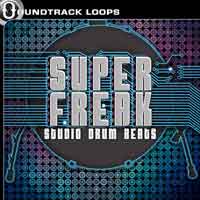 Soundtrack Loops has announced a fresh batch of live and electronic drum loops.
Super Freak Studio Drum Beats offers both live studio acoustic kits and electronic drum beats. There are 450 loops and 27 oneshots in total.
"The live acoustic side offers 243 loops. This folder includes beats, hi hats, and fills. Tempos range from 85-100 BPM. The acoustic kits were recorded on the 1956 Round Badge Gretsch that was used to record "Super Freak" by Rick James. They were recorded and mixed by Howie Beno – producer, mixer, for Dionne Warwick, Ministry, and Red Hot Chili Peppers. The electronic side offers 207 electronic beats. This folder includes mixed beats, kick patterns, and hi hat patterns performed by Drummer Felix Miklik (Producer of Studio Breaks by Peace Love Productions)."
Formats:
Apple-looped .aif
ACIDized .wav
Recycle .rx2
Ableton Live .alp
24 bit 44.1kHz Stereo.
Pricing and Availability:
$24.95
More information:
Alesis introduced the DM Dock – a new iPad dock that turns an iPad into a electronic drum module. Around the back, the DM Dock lets you plug in standard drum pads, patch in MIDI cables and connect to stereo outputs.
Here are the details.
Features:
The only drum module for iPad and iPad 2
Works with virtually any app including GarageBand
13 individual 1/4″ TRS trigger inputs for connecting drum and cymbal pads and other triggers
Works with dual-zone drum and cymbal pads, continuous hi-hats, three-zone rides, and multiple chokeable cymbals
Hinged door completely encloses and secures your iPad
Mounts to any stand or rack using the Alesis Module Mount (sold separately)
1/4″ Headphone jack with volume control
1/8″ Mix Input for mixing in external audio sources
Balanced 1/4″ stereo main outputs for connecting to an amp or PA
MIDI input and output for connecting to external MIDI hardware
USB MIDI port for use with MIDI software applications or your Mac or PC
Powers and charges iPad using universal wall power supply
Assignable footswitch input for program changes, start/stop sequences or metronome
Includes:
DM Dock
iPad 2 Adapter
Quickstart Guide
Safety & Warranty Manual
Power Supply
Cable Snake
Pricing for the Alesis DM Dock expected to be about $249 and it should ship in Q2 2012.
"Drum Bloop – Testing the Buchla drum presets. You can find them on page 247 of the user manual…"
Via It's full of stars
"Vegas Buchla and OP-1 Sunset – Chillin at Encore waiting for Deadmau5 making lots of noise"