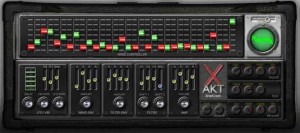 Krakli Synths has released the XaKT synth. A spokesperson had this to say, "A completely new plugin from the Krakli dungeon. This spectral synth is gifted at dark textures and sounds with plenty of movement. Take the time to become accustomed to its unusual interface and you will have a real beast on your hands."
Pricing and Availability:
Free download.
More information:
Free 30-Band Graphic Equalizer

Mildon Studios has released a free 30-Band Graphic Equalizer VST plug-in for Windows with a look that blends perfectly with Cubase.
Pricing and Availability:
Free download
More information:
AudioThing has released TX-101 for Native Instruments Kontakt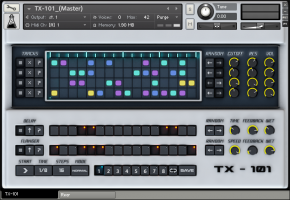 TX-101 is a 4-track sequencer designed for the creation of evolving rhythm patterns. Each track has 4 different samples (for a total of 16 samples), including organic glitches and metal hits. It is possible to store eight presets that can be joined and looped together to build a 128 steps sequence (16×8). It is also possible to sequence Delay and Flanger effects as two additional tracks. Both parameters (cutoff, resonance, effects) and steps can be randomized separately.
There are 6 different variations (.nki instruments) of TX-101 for different mood/styles. The modulation wheel is also assigned to a different set of parameters for each instrument.
Details:
Sequencer: 4 Tracks and 16 Steps + tracks for Delay and Flanger.
8 Patterns presets.
6 Kontakt Instruments (.nki) presets.
Mod. Wheel assigned to different parameters for each preset.
Size: 16 MB installed / 9 MB Download.
Price: $18. TX-101 is available for the introductory price of $14 until October 11th, 2012.
Native Instruments Kontakt 4.2.4+ full version is required.
Cableguys Curve 2
Curve 2 out now!
FULLY FUNCTIONAL DEMO: http://www.cableguys.de/downloads.html
MORE INFO: http://www.cableguys.de/curve.html
Curve is a software synthesizer with an irresistible waveform editor, huge sound library and slick interface. Ideal for both experimentation and detailed tweaking at an excellent sound quality.
• Sound Features – Curve features aliasing-free oscillators with custom waveforms, noise generation and broad FM options. Waveform crossfades provide for changing timbres; a comprehensive unison mode delivers fat lead sounds, wide pads and massive sound. Drawable LFOs deliver everything from melodic and rhythmic patterns to dubstep wobbles and punishing bit-crushing effects. Flexible filter routing, a feature-rich mono mode plus legato and glide, are all designed for great depth of control.
• Preset Library – Curve's preset library is a shared online database, providing a constant source of inspirational sound. Public preset sharing allows an ever-increasing number of great presets, public preset voting will help you manage the vast number of sounds, all from within the plugin. Curve ships with an excerpt of this ever-growing sound library. Macro knobs let you explore vast sound variations quickly, for quick access to those parameters that define the core of a sound.
• Elegant Interface – Curve shows you everything important at a glance, featuring high contrasts and a fresh color scheme. Inbuilt MIDI assignment allows you to set up external MIDI controllers quickly.
• Curve Community – Since the first beta of Curve 1.0, the Curve community has steered the synthesizer's future by submitting feature requests, comments and bug reports, and by sharing presets. Curve 2 is the result of our users submitting wishes and uploading great sounds. Big thanks to all of you!"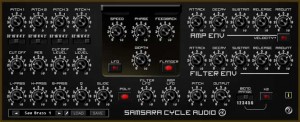 Thursday morning freebee stuff – Saw Wave synth, details below:
Samsara Cycle Audio has released the Saw Wave SynthesizerVSTi.
Features:
4 Pitch controls with selectable 'feet' switch in the range of 32′ 16′ 8′ 4′ 2′
Filter Section: Cutoff Resonance with individual level controls
Filter Pass Mix Section: Low Pass, High Pass, Band Pass and Q settings
Glide
Mono / Poly Selector
Filter and AMP section LFO Level Control
AMP and Filter Envelope Sections: Attack, Decay, Release, Sustain and Amount
LFO Section – Selectable Host Sync Function
Flanger effect: Speed, Phase, Feedback and Depth Controls
Pitch Control
Output Level Control
Midi Learn
Pricing and Availability:
Free download.
More information: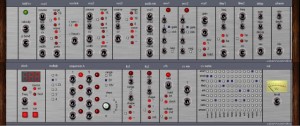 Meesha has released a free modular synth for Windows, Datmatriks:
Damatriks is a "classic" modular synthesizer system VST plugin, inspired by the modular analog synths. With many different modules in place, endless creativity is guaranteed. These modules can be patched using a CV (control voltage) matrix module, creating complex CV patches.
Modules:
MIDI/cv
vco type 1 (2)
vco type 2
vco link (sync/Xmod)
mixer (with noise gen)
envelope type 1 (2)
vca type 1
filter type 1
filter type 2
delay
phaser
clock (with multiplier)
stepsequencer
lfo type 1
lfo type 2
s/h
cv mixer
cv matrix 9->14
output
It's a free download at the Meesha site.

Samsara Cycle Audio tells us that Boxxy D is a VSTi for simulating the effect of a Mississippi Drum Machine.
They say that the plug-in also simulates Bass Drum instruments for use in many styles of music, especially Dubstep.
Features:
Bass and Treble EQ controls
Stomp EQ – controls EQ via velocity
Volume control
Envelope: Attack, Decay, Release
Style switch
Octave switch
Pricing and Availability:
Free.
More information:
FXpansion DCAM Dynamics offers a variety of different flavours of high-quality circuit-modelled dynamics processing. The included plugins are perfect for everything from taming tricky transients to heavy, creative sculpting effects and everything in between. Classic console bus compression and channel limiting amp processors are provided alongside a transient shaper and frequency-selective compressor making DCAM Dynamics a great all-purpose dynamics toolbox.
Availability & Pricing
DCAM Dynamics is available as a download-only product from the FXpansion web shop!
Pricing is USD $99.00, EUR €79.00, GBP £69.00 inc VAT where applicable.
http://www.fxpansion.com/dcamdynamics
http://www.fxpansion.com/dcamfreecomp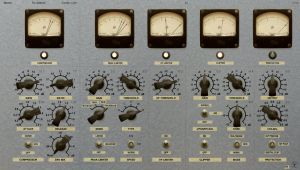 vladg/sound has released Limiter No6, a freeware modular limiter suited for mastering purposes. It's available for Windows 32- and 64-bit and as 32-bit VST plug-in for Mac OS X.
Features:
5 modules: RMS compressor, peak limiter, high-frequency limiter, clipper, true peak limiter.
High-quality signal processing to use for mastering purposes.
Brickwall and soft limiting with different timing settings.
M/S and multiband modes.
Optional 4x oversampling.
True inter-sample peaks (ISP) limiting.
Analog-style indication.
2 different GUIs.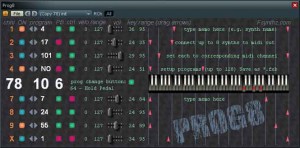 ProgAte is a MIDI processor/router, which allows you to control up to 8 synths with one MIDI keyboard.
"You send midi program changes, together with all the rest midi events, to ProgAte. ProgAte splits and filters the stream, remaps the ProgChange messages – and outputs the processed midi stream, one channel per synth (up to 8 for one instance of ProgAte)."
Pricing and Availability:
Free download
More information:

SyncerSoft has announced the release of its Lizard Morph freeware effect plugin for Windows.
Lizard Morph is detune and morph effect designed to deliver the powerful, penetrating sounds favoured by trance musicians. It's ideal for use in trance, dance, techno, dubstep, electronica, drum n bass, big beat, dub, reggae and all other styles.

LFO modulation sections was designed specialy for Dubstep genre but can be used in other styles too of course. The plug-in contains: Main section. Filter section. LFO section. Morph section.
The plug-in is available to download as a freeware VST effect plugin for Windows.
A short video demonstration of Delta Modulator VST/AU plugin by Xfer Records.
Xfer Records has released Delta Modulator, a free bitcrusher VST/AU plugin based on a signal modulation technique found in Nintendo NES video game console's delta modulation channel.
I just threw Delta Modulator together out of mild curiosity of how it sounded compared to traditional sr/bit-reduction.
more info: http://bedroomproducersblog.com/2012/06/03/delta-modulator-free-nintendo-nes-…
download: http://xferrecords.com/freeware/