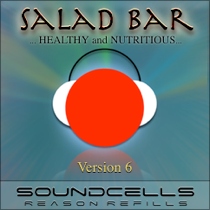 Salad Bar from Soundcells showcases a magnificent collection of Reason patches brought together in this ever growing ReFill since many future patches in the upcoming ReFill range from Soundcells will be added to Salad Bar…
Every time when a new Soundcells ReFill will be released, Salad Bar will get its next update. And in this way Salad Bar versions 2, 3, 4 etc, will be created. Besides this, Soundcells will also be developing lots of unique 'Salad Bar Only' patches. With the coming of Wavedrummin (
http://www.soundcells.de/Soundcells_WaveDrummin.html
) it was clear that it wouldn´t take very long for the Salad Bar ReFill to get its latest update. Version 6 is filled with 15 inspiring Wavedrummin patches as also 20 exclusive Salad Bar only ones (95 SB-exclusives in total now). With its nearly 300 combinators this Reason 6 ReFill becomes more and more a fully-fledged workstation. Apart from that it´s a real bargain and "must-have" for the user and an excellent ambassador for Soundcells.
Soundcells' Signature Sound:
Salad Bar's patches will cover all kinds of music styles showing you the very best Soundcells has to offer. It's a great ReFill to get to know Soundcells' work, introducing you to their signature dimension in designing sound.
Salad Bar v6 Contents:
• 297 combinator patches in 8 different folders: Atmospheres & Textures, Bass, Keys, Leads, Miscellaneous, Pads, Rhythmic, SaladBar_exclusive (currently 95 'Salad Bar Only' ones).
• 279 well balanced patches for Thor, Malstroem, Subtractor, NNXT and ReDrum and also 60 rex loops.
• The modules folder contains the basic synth and NNXT patches which were used for the combinator sounds.
• 8 tracks in RNS format – inspiring with highl 'tutorialesque' value.
A web address to link to for more info and many "Salad Bar" only MP3s:
Price per Unit is 9,90 ,- EUR
You may have seen that we have had a new banner from SoundCells up for a while now >>>>>>>>>
Here are some more details on this really nice free Refill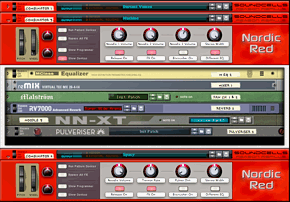 Nordic Red is based on samples from the ever popular Nord Modular G2X synthesizer.
Besides unlimited possibilties of creating a wide range of individual sounds – from 80′s retro sounds to modern club patches, emulations of acoustic instruments to a world of sounds that never have delivered before – the main feature of this version of Nordic Red are the G2′s "self-playing" patches, called 'Noodles'.
Contains:
- 20 combinator patches.
- 35 NNXT patches containing the basic patches which were used to build the combinators.
- 24 recordings (up to 1.30 minutes per sample) from the Nord Modular G2X, 305 MB uncompressed.
- Great for all styles of music where deep atmosphere is desired.
- All samples are included into this download in Wave format – ready to use in any other DAW.
Rackflip has announced the released of several new ReFills and a Big Holiday Sale.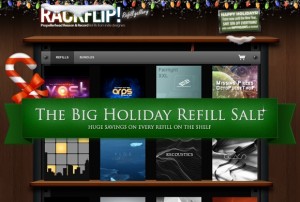 Rackflip, the Indie ReFill Gallery, is celebrating the holiday season with a boatload of new releases, a bunch of awesome new sound designers and a massive store-wide sale.

For a limited time, just enter the code HAPPYHOLIDAYS at checkout and take 30% off your entire order. That includes new releases, and even the already super-discounted ReFill Bundles. Lots of awesome savings to be had!
More information: Rackflip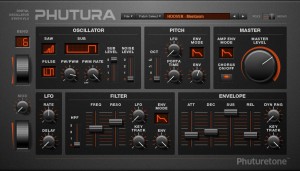 Phutura is a virtual synthesizer inspired by 80′s hardware synth Alpha Juno, best known for the Hoover sound. Its edgy and futuristic feel makes it perfect choice for Lead and Chord Stab type of sounds, suitable for use in dark & energetic styles of music, i.e.: Techno, Rave, Drum&Bass, Electro, Hardstyle, Dubstep.
Specifications:
Polyphony: 8 Voices (+ 8 release reserve).
Oscillators: 3 Oscillators (Sawtooth, Pulse and Sub, with 4-6 subtypes each) and White Noise Waveform.
Filters: Non-resonant High Pass Filter (4 modes) and Resonant Low Pass Filter.
Modulators: LFO, ADSR Envelope, Pitch Bender, Mod Wheel and Key Tracking.

Effects: Chorus.
MIDI: Automation of all interface controls is possible.
Patches: 128 Patches (80 presets in Hoover, Bass, Lead, Pad, Polyphonic, Synth & Sound FX categories; and 48 blank User Patches).
System: Windows with 32-bit host.
By the way these guys also has a nice free Reason Refill that you can download:
"Thor based virtual analog emulation of Transistor Bass synth 303, Transistor Rhythm synths 808 & 909."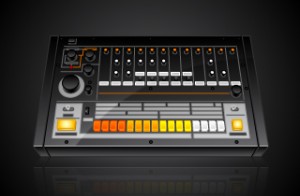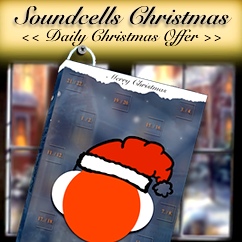 Soundcells is announcing their Christmas offer of this year!
While the last days before Christmas are knocking at our door it´s time to offer something special. Along with regular Christmas sentiments Soundcells would like to present all Reason / Record users with an almost 25% discount on their products! This is the perfect opportunity to make a present to yourself…
For more information please visit: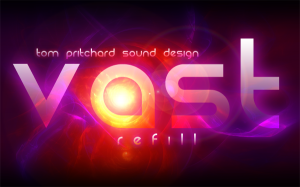 Tom Pritchard Sound Design has introduced Vast for Reason versions 4 and above, a unique ReFill packed with 465 inspiring, innovative and incredibly useful Combinator patches.
These Combinators make the most of Thor's modulation possibilities to create expressive, rich sounds that are full of movement and are incredibly playable. Every patch has been meticulously crafted to sound detailed and interesting whilst sitting comfortably in a useful frequency range, so you can easily drop any of these patches into a mix and get down to writing some great music without having to tweak them.

Vast contains 100 atmosphere & FX patches, 42 bass patches, 58 keys and polysynths, 100 leads and monosynths, 100 pads and 65 sequencer based synths. The sequencer can be switched off at the push of a button for each of the sequenced synths, giving you an extra 65 mono and polysynths if you'd like to use your own sequences. Using Vast is like having a new sound module inside Reason. Combinator control mappings are set to be useful – all patches give you control of the amplitude envelope so you can quickly sculpt these sounds to your needs, whilst the Mod Wheel allows you to get some juicy variety in tone, and the buttons allow you to alter the timbre of the patch and activate or deactivate the reverbs and delay designed for every Combinator, so you can quickly get these sounds working with your music. Click on the player below for demos of each category.

Vast is available to download now for £45.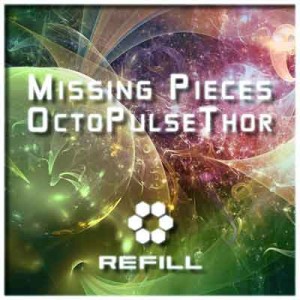 Navi Retlav has released Missing Pieces – Octopulsethor, the second piece from the Missing Pieces Refills collection.
Features:
Total 666 sound patches for Reason 6 or above.
256 Thor patches in 4 categories – Pad, Bass, Synth, FX
256 Single sound Combinator patches with Pulveriser, The Echo, Aligator, KongFX, and Line6 amp effects.
94 "Tripulsethor" Triple sound combinator patches.
60 "Octapulsethor" combinator patches with eight thors, in double 4-way cross-fade and selective frequency filters system.
35 Combinator skins in ART and reason clip colors style.
Reason Demo Songs
Pricing and Availability:
$36
More information: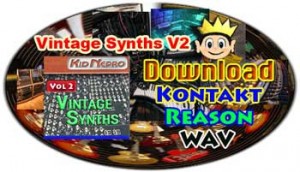 Kid Nepro says that, without having to shell out all that cash for a vintage synth, you can now get the next best thing – new samples from five of the best analog instruments ever produced.
Vintage Synthesizers Volume 2 includes a collection of new sounds from the ARP2600, Super Jupiter, Prophet-5, Prophet VS and Moog Modular Synths. Kid Nepro tells us that there are lots of cool basses, leads, pads, strings and analog synth sounds.
Vintage Synthesizers Volume 2 is available in WAV, Native Instruments Kontakt and Reason's NN-XT sample player formats. Reason and Kontakt instruments are all set up for you. Just load and play. (Includes 1.1 GB Samples and 100 instruments)
Pricing and Availability:
Available On CD-ROM as a digital download – $40. USD.
More information: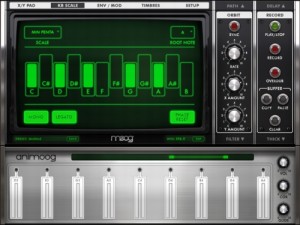 Here´s a treat from Peff for those of you who are Reason fans. Here's how he describes it:
My latest obsession has been the new animoog iPad app from moog music, inc. It's a brilliant example of the tablet platform and touch control surface as a creative and expressive musical instrument. If you haven't tried animoog, I highly highly highly recommend getting it.
Animoog's sound generation system is akin to a vector synthesizer, however the main XY pad merges an eight way source selector against a wavetable grain selector. The modulation of the XY pad can be automated allowing you to explore complex variations between wavetables and granular systems. I've found that bypassing the modulation "orbits" and "path" parameters and simply controlling these parameters in real-time offers and incredible performance experience. This has inspired me to try to share the experience with Reason 6 users who may not have access to an iPad.
Reason users have had a similar technology available for quite some time in the Malstrom graintable synthesizer where you have two graintable oscillators. The main difference in the experience is the control over the graintables. Animoog allows you to "crossfade" between each of the sources while Malstrom's architecture is somewhat fixed and allows you to layer the two sources or fade with envelopes, rather than a real time control.
Using a combinator configured with several Malstroms and a multi source fader, I've devised a patch that simulates the experience of the animoog sound source. Due to the limitations of using multiple synth devices, the configuration is limited to a monophonic instrument. Despite being mono, it's fun nonetheless!
Download
The combinator is contained in the example Reason 6 session file and patch archive available here:
peff-animoog_inspired_combi.zip
Combinator Controls
Below is a description of the combinator controls and the functions they perform. To simulate the animoog style of table/index control try mapping the modwheel and Index control to an XY pad. This particular patch is designed to create aggressive dubstepish tones, however you can modify graintable selections and other Malstrom parameters to customize the behavior.
Mod Wheel: Multi Source fader control fades between the 8 graintables
Rotary 1 – Index: simultaneously controls all graintable index positions.
Rotary 2 – Shift: simultaneously controls all 8 graintable shift amounts.
Rotary 3 – BitCrush: increasing this knobs applies more bit crushing
Rotary 4 – LFO Rate: controls the wobble rate
Button 1 – Index Mod: applies ramp modulation to the index of all 8 graintables.
Button 2 – Table Sweep: applies LFO to the multi source fader
Button 3 – Crush On: Enables/Disables the Scream 4 bitcrush effect
Button 4 – LFO Enabled: Enables/Disables the modulation of the filter and amp sections
Multi Source Fader control
The eight way source selector relies on an old technique (think power tools for Reason 2.5 era) of using the BV512 Vocoder as an audio to CV converter. When the combi receives a note on message, a Thor polysonic synth is triggered to generate a sine wave. The sine wave acts as a modulator signal on the vocoder and opens specific bands on the vocoder. The CV signals generated by the individual bands control the fader levels of remix mixer. When the pitch of the sine wave is adjusted (by way of the mod wheel), the a different range of bands opens and subsequently opens a different mixer channel. This is an important as aspect of the patch because this is key in understanding the experience of using animoog.
Soundcells are back with a new Refill for Propellerhead's Reason suite:
"WaveDrummin" is not just another percussion ReFill.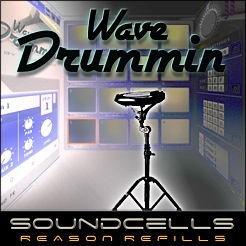 By finding a whole new continent Columbus redrew the map of our planet. Now it´s your turn to do so. By making use of this ReFill you can combine enchanting and haunting rhythms coming from all continents, maybe even from other planets as well as Wavedrummin opens doors to percussive bliss that have never been opened before. At the studio in Central Europe Soundcells recorded their favorite hits and bits coming from the ever popular Wavedrum by Korg while being caught by rhythms coming from distant worlds. The result of this all has become this ReFill, a work of art, a tool that lets you draw your own restyled map of our precious planet.
Realism vs mixability
Lots of samples taken from acoustic, real percussion instruments have the tendency to sound kind of dull in your mixes. The power of their sound often gets mudded by the rest of your instruments. With this in mind Soundcells processed all DSP generated percussion coming from Korg´s Wavedrum Oriental in such a way that the sounds will always sit conveniently in your mixes. Their impact and power will never get lost. Another point that needs to be highlighted is this special stereo knob coming with lots of combinators that works wonders for the mixability of our loops. Check it out!
Genre Crossover
The sounds of this percussion library are as authentic as you wish and at the same time they can be as electronic as you wish. There is no limit to their sonic possibilities. So whether you are a dance producer druling over techno or electro beats or you are a vegetarian ethno guru spiritualist… Wavedrummin will help you getting there. Check out the demos!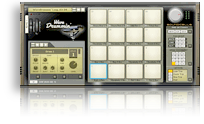 WaveDrummin Contents:
• 115 combinator patches stuffed with inspiring new energy.
• 107 rex loops that range from authentically acoustic to crazy electronic stuff, 20 Kong kits, 20 NNXT patches and 7 Redrum kits.
• 210 single hits to build your own kits from.
• Recorded impact noises coming from Brushes, Rods, Sticks and Fingers to add extra realism to the loops. The combinators carry knobs to control their volumes.
• All single loops and samples are included into this download in Rex and Wave format.
By purchasing this pack you are not restricted to Reason only. However there is a lot more magic to be found within the ReFill.
A web address to link to for more info and many "WaveDrummin" only MP3s:
Offering price per unit is 19,90 ,- EUR (normal price is 24,90 ,- EUR)