June 5, 2013 · Posted in
Uncategorized
·
Comments Off

on Mark Mothersbaugh's tour of Mutato Muzika
In this archival clip from May 2010, Mark Mothersbaugh gives us a tour of some of the vintage synths in Mutato Muzika, DEVO's headquarters in L.A.
Mutato Muzika is a music production company established in 1989 by Devo co-founder Mark Mothersbaugh. While Devo members Mark Mothersbaugh, Gerald V. Casale, Bob Mothersbaugh and Bob Casale, with drummer Josh Freese, often meet, rehearse and confer in its West Hollywood studio facilities — Mutato Muzika is, in fact, a full-service music production company.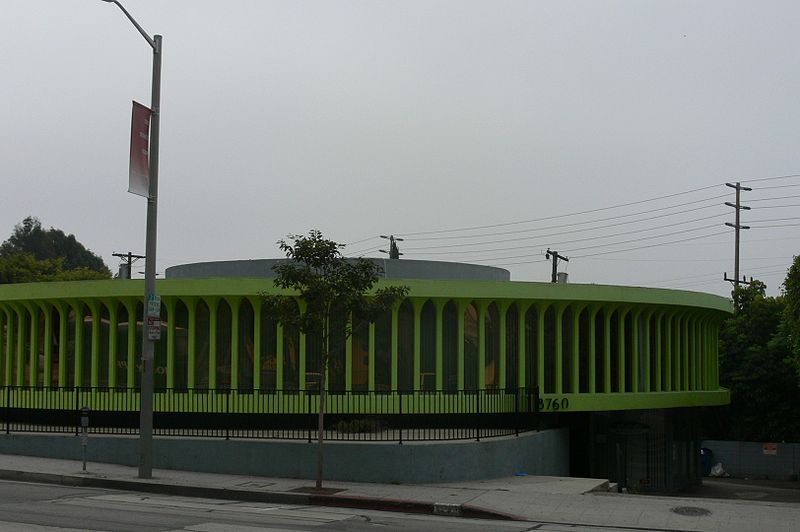 Mutato Muzika has produced music for many films, including Rushmore, The Royal Tenenbaums, The Life Aquatic, Confessions of a Teenage Drama Queen, 13, Lords of Dogtown, Nick and Nora's Infinite Playlist, Cloudy with a Chance of Meatballs, and Catfish. Television music includes Rugrats, Scooby-Doo, Pee-wee's Playhouse, Big Love, Eureka, Shameless, Enlightened and Regular Show. Mutato Muzika-produced video game scores include Crash Bandicoot and Sims. Mutato Muzika also provides music for commercials, including spots for Apple's PC vs. Mac, Martini & Rossi's George Clooney/Giorgio, and Logitech.
Mutato Muzika is housed in a round bright green building on the Sunset Strip in West Hollywood, California.
May 9, 2013 · Posted in
Uncategorized
·
Comments Off

on Mutemath performs Blood Pressure live in the Moog Sound Lab
Back in 2011 Mutemath stepped into the Moog factory to record a Moog Sound Lab Session, here they transform "Blood Pressure" from their 2011 LP "Odd Soul".
For those of you curious about the instrumentation:
"Blood Pressure" fades in with Darren playing pulsing bass lines in the verse and higher etherial notes on Animoog, being controlled by a Minimoog Voyager.
Paul sings and plays a Little Phatty Stage II, holding out elongated single lines while opening and closing the Filter Cutoff knob with the Resonance set high.
Roy uses his Minimoog Voyager Select Series for low rumbling bass to hold the foundation.
Darren plays the Trap-Kat, triggering 3 Minimoog Voyager Rack Mounts through an MF-104Z Analog Delay for rhythmic echo.
See more of the Moog Sound Lab series at: http://www.moogmusic.com/sight-and-so…
and be sure to check out more of Mutemath at: http://mutemath.com/
April 3, 2013 · Posted in
Uncategorized
·
Comments Off

on Roland Capture Series Technology: VS STREAMING
Background video description:
With the CAPTURE Series, Roland once again raises the performance standard for computer-based audio production.
VS STREAMING compatible models:
– STUDIO-CAPTURE: http://www.roland.com/products/en/STU…
– OCTA-CAPTUR: http://www.roland.com/products/en/UA-…
– QUAD-CAPTURE: http://www.roland.com/products/en/QUA…

Soundtoys has just released Little MicroShift, the latest in their new Boutique plug-in series, and it's free for a limited time.
The company tells us that Little Microshift is based on a simple, but effective studio trick for creating wide stereo tracks from mono sources. Originally done using hardware pitch shifters, as well as the original SoundToys SoundBlender plug-in, this technique has been used in pro studios as a "secret weapon" on countless vocals, guitars and more for a widening, doubling and interesting spatial effect that adds focus or power to tracks run through it. Soundtoys says that, now, three of the most popular versions of this effect are available at the touch of a button.
The Contest

As in years past with Devil-Loc and Little Radiator, Little MicroShift is available free to anyone who can find a friend with a "sharing code".  They're all over FaceBook and forums like GearSlutz and KVR Audio. Once you've got Little MicroShift, you can share it with your friends by using your own unique sharing code. The top share-masters win more cool stuff. The grand prize is an autographed original H3000 D/SE Ultra-Harmonizer from our Gear Closet. The promotion ends on March 29th.
Pricing and Availability:
Free
More information here:

December 8, 2012 · Posted in
Uncategorized
·
Comments Off

on Tablet music app creator specialist Retronyms are up to something new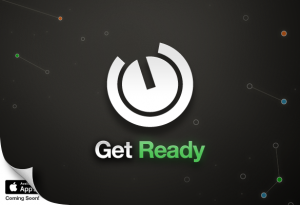 Retronyms will release something new for Tabletop soon, here's what they have to say on their blog:
Here at Retronyms we've been hard at work on the latest version of Tabletop. It's taken countless cups of coffee, plenty of late nights, and just a little bit of whiskey, but we're excited to announce that the newest version of Tabletop has been submitted to the App Store. (also, we're finally letting our engineers go home).
Get ready—we've got a lot to show you.
http://youtu.be/8nobQnEJDkw
Will keep you posted when it goes live

November 8, 2012 · Posted in
Uncategorized
·
Comments Off

on Arthur Baker in Mute studios 2006
Here's another video plucked from the Future Music archive, filmed in Early 2006. Here we get an insight in to the way producer legend Arthur Baker was working and why the Roland Space Echo is one of his favourite bits of kit. Plus a sneaky look around Mute Records old London studio.
November 1, 2012 · Posted in
Uncategorized
·
Comments Off

on Audulus for iPad Briefing
An introduction to the user interface of Audulus for iPad.
Built in modules:
Virtual Analog Oscillator (4 classic waveforms)
ADSR Envelope
Noise Generator
Sample Player (coming soon to iPad)
Mathematical Modules: Add, Subtract, Multiply, Sine, Modulo
Random Number Generator
MIDI controlled Keyboard
MIDI assignable trigger
Delay
Distortion
Low Pass Filter
High Pass Filter
Pitch Shifter
Constant Value
Gain
Mapper Curve
Piecewise-linear Spline Curve
Sample and Hold
Crossfade
4-Channel Mixer
Level Meter
Value Meter
Scrolling Waveform Meter
Input/Output
Polyphonic to Monophonic signal mixer
Global Time
Sub-Patch (Coming soon to iPad)
Timer
Zero-crossing Counter
Audio Unit Plug-in (Mac Only)
October 30, 2012 · Posted in
Uncategorized
·
Comments Off

on FL Studio Mobile 2 | What's New?
More info here – http://www.image-line.com/documents/news.php?entry_id=1348098765&title=fl…
Features include:
Audio tracks – Import WAV/MP3/AAC/AudioPaste & iPod library.
Wave editor – Cut, trim, normalize, reverse, fade in/out
Multi-tracking – Up to 8 track simultaneous recording
FL Studio Mobile HD – Now a Universal App
iPad retina display – Supported
Dropbox – Export to Dropbox. Import from Dropbox App.
Library – Amped Guitar & Bass pack in the shop
ZIP – Export improved to include all custom instruments, audio recordings and the project
NOTE: To load an FL Mobile 2 projects in FL Studio for Windows you will need FL Studio 10.8 or higher. In addition to use the Amped expansion you will need to delete the existing FL Mobile Samples folder, from the Shared Data folder (C:\Program Files\Image-Line\Shared\Data\FL Mobile Samples) then re-download it from the content library.
Where's ANDROID will it EVER happen?! Yes. see here…
http://www.youtube.com/watch?v=6kPX5xTPRKU&feature=plcp
October 20, 2012 · Posted in
Uncategorized
·
Comments Off

on DJ/Producer Dom Kane gives us a studio tour
DJ, Producer, engineer and Sample creator Dom Kane takes us on a tour of his studio.
October 13, 2012 · Posted in
Uncategorized
·
Comments Off

on Novation // In the studio with Carmen Rizzo
In the studio with Carmen Rizzo
http://novationmusic.com/
Carmen Rizzo is a two-time Grammy-nominated recording musician, producer and composer whose credits include Coldplay, Oakenfold, Alanis Morristte, Niyaz & Jem. We visited his beautiful LA studio to discover how he gets inspiration and why he chose to build his live rig almost exclusively around Focusrite and Novation gear.