Held on October 28th, 2006. This is the full movie and some preparations of the day before. The goal of this meeting was to do an improvised electronic music concert like those of the Tangerine Dream in the seventies by some fans.
The Gasometer in Oberhausen is an unique location. The Oberhausen gasometer, the largest disc-type gas holder in Europe, is an industrial monument located in Oberhausen, Germany. It was constructed between 1927 and 1929. It has a long reverb because of its height 117.5 m (385 ft) and its diameter of 67.6 m (222 ft).
The three guys who performed this unique concert are:
Hajo Liese
Till Kopper
René van der Wouden
Kraftwerk's opening show at the Tate; incredible, say OMD
This article is taken right of the BBC website, we own no rights to the content, enjoy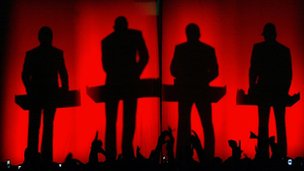 The first of eight shows by German electro pioneers Kraftwerk has taken place at London's Tate Modern. Among the 1,250-strong crowd were Andy McCluskey and Paul Humphreys, whose music with Orchestral Manoeuvres In The Dark has been heavily influenced by Kraftwerk. What did they make of the performance?
McCluskey described it as "the best multimedia arts project on the planet".
"It gets better and better. I saw them three-and-a-half-years ago at the Manchester Velodrome and now that the whole show is in 3D, with surround sound, it's incredible.
"It's amazing that 40 years into their career, they're still relevant.
"The whole remit of Kraftwerk, when they moved away from that early jazz krautrock roots, was that they were trying to get away from Anglo-American cliches. When I saw them in 1975 they had their names in neon lights and they had some projections.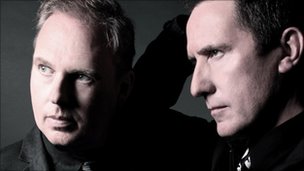 "They were already quite minimal but they were moving away from the cliches. This now, with the whole show in 3D, is taking it to the nth degree, 30 odd years later. It's a wonderful extra string on their bow.
 Orchestral Manoeuvres in the Dark were heavily inspired by Kraftwerk
"I have to admit… some of the songs reflect the fact that they are so distilled that it's hard to put [visuals] to them, but for two hours the whole show was incredible."
Fellow OMD member Paul Humphreys added: " To move from concert halls into museums is the perfect move for them, because even from the very beginning they were performance art, except they were playing in concert halls."
"They have changed a couple of things," noted McCluskey.
"It's noticeable that Radioactivity has now become an anti-radioactivity song. And Ralf is now singing in Japanese. We thought they'd changed some of the words to Man Machine – made it slightly more sinister and negative.
"Because the music is so highly conceptual they are able to mutate and twist it. They're not going to play the exact same song with the same riff and the same lyrics, they can vary it and it's quite an interesting concept," he said.
"For us it was incredible to hear both comet melodies live. This is what's incredible about this series of concerts. They are going to play tracks that they have never played live before. The Autobahn album – trimmed down – is not very long, so the rest of it was essentially their highlights, their greatest hits."
Humphreys added: "They are one of the most important bands for popular music.
"People say the Beatles were the most important band to change popular music but I think Kraftwerk were. Their DNA has permeated the blood of bands since then. There's parts of Kraftwerk in all the popular music today."
Original article can be found here >>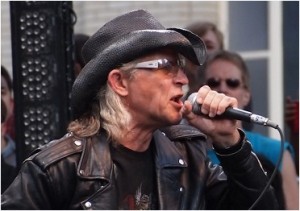 30 years ago, Men Without Hats told the world "You can dance if you want to". The world listened. Since then, the Canadian electronic rock new wave group has continued to create pop music. In February, they embark on their first European tour in over 20 years, performing all their classic hits including "The Safety Dance", "I Got The Message", "Pop Goes The World", "I Like", "Living In China", plus songs from their new studio album "Love In The Age Of War".
The European tour starts Friday 1st February at the London's Islington o2 Academy (only UK show), followed by dates across Germany, Austria, Denmark, and Sweden. Led by front man, lead singer and songwriter Ivan Doroschuk, in 2011, MWH performed a breakout show at SXSW, followed by an extensive 2012 North American tour alongside the B52s and Human League.
Produced by Dave 'Rave' Ogilvie (Skinny Puppy, Marilyn Manson), "Love In The Age of War" marks MWH's their first studio album in 10 years, and includes ten original songs. Since forming in the late 70's, the band has released six studio albums. (Via SL)
Right before Christmas a new and extremely rare electronic music album has hit the shelves.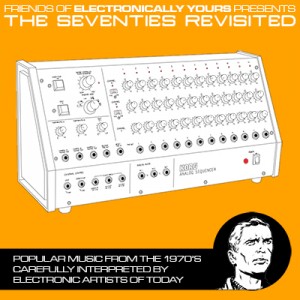 It is a secret group on Facebook called Electronically Yours that has released an album featuring classic 70′s songs and remixed to fit an electronic audience of the 21st century. And it is not an anonymous bunch of musicians on this album – among the secret members you will find Joakim Montelius (Covenant) under his alter ego Tectonic Knights, Eddie Bengtsson with PAGE, Diskodiktator, compute and Steelberry Clones, to name but a few.
Now you can watch them live – this is Electronically Yours as they made their first performance at ElectriXmas in Malmoe, Sweden on December 15th 2012.
On stage in the video: PAGE, independent state, compute and yours truly Steelberry Clones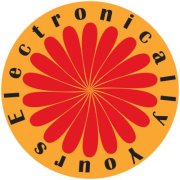 More info here:
http://www.facebook.com/FansOfEY?ref=ts&fref=ts
The DigiEnsemble Berlin Physically Premieres the Aria "Großer Herr, oh starker König" from Bach's Cristmas Oratorio in the Berlin Cathedral on the 16th Dec 2012.
Keep track on our
website http://digiensemble.com/
German website http://digiensemble.de
http://facebook.com/DigiEnsemble
http://twitter.com/digiensemble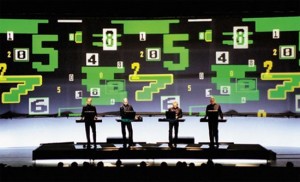 Following on from Laibach's incredible Retro Monumental Avant-Garde performance in the Tate Modern Turbine Hall earlier this year, we are thrilled and excited to announce that Kraftwerk are to play the venue between February 4th and 16th 2013. The band will be performing an album every night as part of the KRAFTWERK – THE CATALOGUE 1 2 3 4 5 6 7 8 series, previously seen in New York and Dusseldorf.
Chris Dercon, director of the Tate Modern, said: "As a former power station, Tate Modern's Turbine Hall is an ideal venue for Kraftwerk's explorations of technology, energy and rhythm. Bringing together music, video and performance, these events will be true gesamtkunstwerk – a total work of art."
Tickets – priced at £60 per show – go on sale next Wednesday, December 12 at 7:30 am. You will be able to buy them exclusively here.
FEBRUARY 2013
Wed 6 – Autobahn (1974)
Thu 7 – Radio-Activity (1975)
Fri 8 – Trans Europe Express (1977)
Sat 9 – The Man-Machine (1978)
Mon 11 – Computer World (1981)
Tue 12 – Techno Pop (1986)
Wed 13 – The Mix (1991)
Thu 14 – Tour de France (2003)

ElectriXmas is an annual event focusing on electronic music, within electronic pop, EBM, electro etc. As with previous years five bands will perform live on stage and this years line up promises a full powered event, here's is what the ElectriXmas crew has to say about it:
Well, it's been a tough choice to select the final artist for this years electriXmas. We've had weeks of discussions, negotiations and a lot of stress, but finally we're pleased to be able to bring a long awaited band to the stage…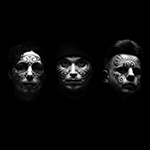 We give you… [:SITD:] !!
So now, the complete lineup is:
ICON OF COIL (no)
[:SITD:] (de)
AESTHETIC PERFECTION (us)
JÄGER 90 (de)
HENRIC DE LA COUR (se)
+ surprise guests ELECTRONICALLY YOURS  (se)
From a < S T E E L B E R R Y   C L O N E S > perspective we recommend you to keep a close eye on the surprise act going forward

Electronically Yours
Eddie Bengtsson (Page, S.P.O.C.K, Sista Mannen På Jorden) oiled a wooden deck and had a vision. He invited friends and acquaintances from among the ranks of Swedens synth artists to help him realize it. By taking the best tunes from the 70′s to the present day and redefining them electronically they hope to make our small planet a better place … Do not miss Electronically Yours Live at electriXmas!
Don't forget to Check out the Artists page for more info on the artists. Tickets can be bought directly from the website, but hurry, electriXmas has been completely sold out the last 3 years in a row, so don't wait too long!
We'll be back in the next few days with info regarding the schedule and dj's for the night. As usual, keep up to date here or on any of the following:
– Facebook group: www.facebook.com/groups/electrixmas
– Facebook page: www.facebook.com/electriXmasfestival
– Twitter: twitter.com/electriXmas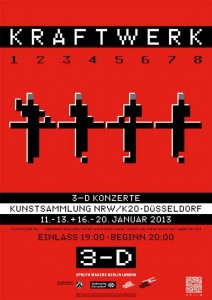 Kraftwerk will be playing live for the first time in over 20 years back in their hometown of Düsseldorf in Germany. Spread over 8 nights, the pioneers of electronic music will play their entire oeuvre. Krafwterk which was founded in 1970 by Ralf Hütter and Florian Schneider already did a similar event in the Museum of Modern Art in New York in April 2012. Just like in New York, every evening, a full album (but also other work from their catalog), will be played.
Radioactivity – Kraftwerk 1 2 3 4 5 6 7 8 Retrospective #1 Autobahn at the MOMA NYC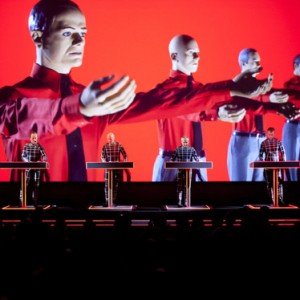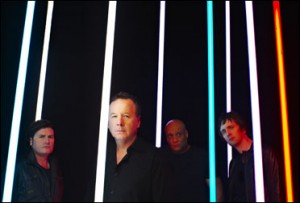 Perhaps slightly more modest announcement than the one from Depeche Mode yesterday, but if you are keen on Simple minds this one might be for you (one might only hope that Greatest Hits means beyond there recent five or six crappy albums, and that they might reach back to their electronic roots):
Simple Minds will be performing their greatest hits live next year on a huge 28 date tour of the UK. Tickets have partially gone on sale right here.
Simple Minds will be releasing their greatest hits collection "Celebrate" in March to coincide with the tour. The compilation will include 2 new tracks.
Simple Minds "Greatest Hits Tour":
March 2013
Music video by Depeche Mode performing In-Studio Collage 2012. (C) 2012 Venusnote Ltd.
Tour dates: