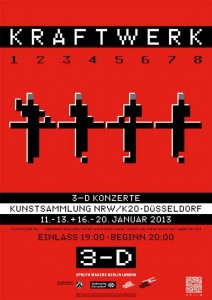 Kraftwerk will be playing live for the first time in over 20 years back in their hometown of Düsseldorf in Germany. Spread over 8 nights, the pioneers of electronic music will play their entire oeuvre. Krafwterk which was founded in 1970 by Ralf Hütter and Florian Schneider already did a similar event in the Museum of Modern Art in New York in April 2012. Just like in New York, every evening, a full album (but also other work from their catalog), will be played.
Radioactivity – Kraftwerk 1 2 3 4 5 6 7 8 Retrospective #1 Autobahn at the MOMA NYC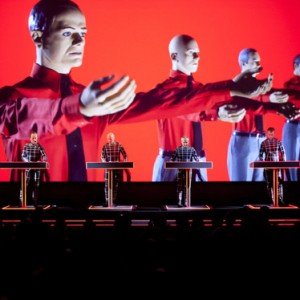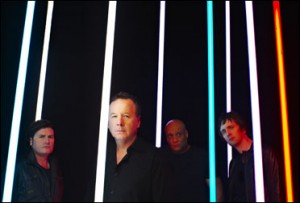 Perhaps slightly more modest announcement than the one from Depeche Mode yesterday, but if you are keen on Simple minds this one might be for you (one might only hope that Greatest Hits means beyond there recent five or six crappy albums, and that they might reach back to their electronic roots):
Simple Minds will be performing their greatest hits live next year on a huge 28 date tour of the UK. Tickets have partially gone on sale right here.
Simple Minds will be releasing their greatest hits collection "Celebrate" in March to coincide with the tour. The compilation will include 2 new tracks.
Simple Minds "Greatest Hits Tour":
March 2013
Music video by Depeche Mode performing In-Studio Collage 2012. (C) 2012 Venusnote Ltd.
Tour dates:
Tuesday morning synth music, enjoy
Welle:Erdball Live in Glauchau, Alte Spinnerei!
John Foxx & The Maths – He's a liquid – Live performance
"Mole Vanvitelliana – Ancona 28.07.2012 Acusmatiq 7.0 . Concerto molto bello, un Foxx veramente in forma!!"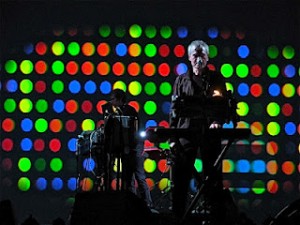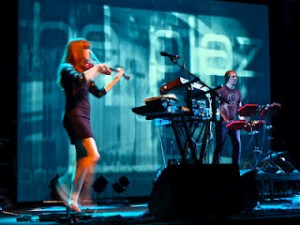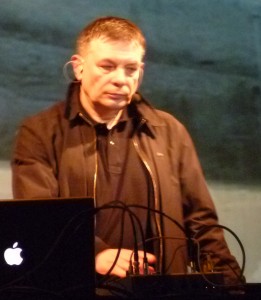 If you happen to be in Malmö tonight you have the opportunity to see Karl Bartos multimedia "Live Cinema" show. I attended this show in Stockholm the other night and had a great time. A lot of remixed Kraftwerk classics together with Karl Bartos solo work in a good mix. Mathias Black joins Karl on stage performing robot voices which adds to the live performance. Mr Bartos continues to develop his art combining music and visuals into a very powerful package making the message and experience strong as any commercial advertisement. Conceptual art in pop format!
An old classic returns – Thomas Dolby is at it again
Thomas Dolby invites you to his Time Capsule Tour in New Orleans @ Tipitina's Uptown on March 17, 2012.
Links:
Still remember when I saw Kraftwerk live for the first time (ages ago) – today I would probably go see them again, although one might debate if it really is Kraftwerk you are watching since it is only one of the four original members in the current/today´s line up. Anyhow below are the details: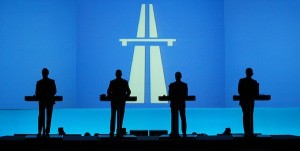 Kraftwerk will give a series of eight performances, each devoted to one of its albums, as part of a Museum of Modern Art retrospective of the electronic music pioneers in April, museum officials said. The performances during "Kraftwerk-Retrospective 1 2 3 4 5 6 7 8," on consecutive evenings starting April 10, will not only feature tracks from one of Kraftwerk's albums, but also other original compositions intended to showcase the group's influence on contemporary culture. Projected images, including 3-D ones, will accompany the music. The albums will be performed in chronological order, one each night, starting with "Autobahn" from 1974 and working up through "Tour de France" from 2003.
For more info: kraftwerk.com
http://youtu.be/6M5ZNETaNrk
Kraftwerk Autobahn rare original video
Watch out for our live report from the event
Here are some of the bands you can expect to hear from:
Hocico Bite me! HD official video 2011
http://youtu.be/5gx9-u700Ao
Tyske Ludder – Tempelberg – MeraLuna 2011
Code 64 – Progenitor
S.P.O.C.K – Never Trust a Klingon
Necro Facility – Live in Moscow 2011
See you live at ElectriXmas tomorrow

Code64 is the latest edition

Should be a nice evening I would say
"Finally, we're happy to announce the last band to join this years electriXmas lineup – Code 64!
The swedish/norwegian electropop trio Code 64, exploded back into the scene with their highly successful album "Trialogue" in 2010 after a long break from the spotlight. We're really looking forward to see what they bring to the stage!"
So, the complete lineup now looks like this:
HOCICO (mx)
S.P.O.C.K. (se)
TYSKE LUDDER (de)
CODE 64 (se)
NECRO FACILITY (se)
Check out the Artists page for more info.
As well as this we've got this years DJ's booked in with an all-Swedish attendance!
DJ Faleryne (Synhcave, Freakshow, Göteborg)
DJ Elektroskull via Solar Drifwood (Stockholm)
DJ P-machine (Neostalgia, Malmö)
DJ sand (Klubb [re]form, Malmö)
Get more info on the DJ's here.
And lastly…
So… there's nothing left to do now but to get ready to party !!