Here is the Critter and Guitari Pocket Piano MIDI being triggered by the Mellotron M4000D (we are not hearing the Mellotron, just the Pocket Piano).
The output of the Pocket Piano is going to the Catalinbread Montavillian Echo pedal. Sweet sound, huh?


http://bigcitymusic.com
All post delivered from Moscow this week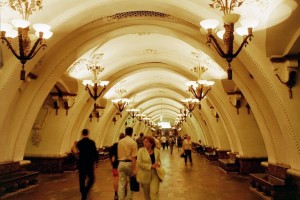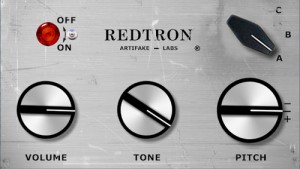 Redtron_SE is a Special Edition of the Redtron_400. This VST plug-in uses the Taijiguy's Mellotron samples (taken from a 1973 Mellotron M400S – Serial #500). The samples have been cleaned (not too much) by removing an annoying 60Hz hum and some unwanted "clicks" and "pops" here and there.
Features :
– Nine sound types : MKII Flute, MKII 3 Violins, M400 Cello, MKII Brass, M400 Combined Choir, M400 String Section, M400 Woodwinds, M300A Violins, M300B Violin
– No loops : as the original Mellotron, each sound is eight seconds long with, in many cases, "the bad endings".
– Exclusive "Mellotronic Click" switch. On real Mellotrons, "Click" can be heard at the beginning of a note, when the tape comes in contact with the replay head. These "clicks" are here randomly generated, so you don't hear twice the same and they can appear on any key ; A rotary knob allows you to control the effect intensity (of course, you can also completely disable it ). Note : this function is inactive when the attack parameter is set to any value different from zero.
– Layer (two sounds A & B) and split possibilities (octave shift).
– Independent parameters for sound A & B :
– Volume, Tone, Pan, Tune, Reverb, Delay, Attack & Release, Octave & Note parameters.
– Delay effect (Amount, Time, Feedback & Pan parameters).
– Reverb effect (Mix, Width, Size & Damp parameters).
– Global Volume control.
– Global Tone control.
– Global Pitch control.
– Freeware.
Redtron_SE is probably the most faithful and authentic Mellotron's emulation of all Redtron Plug-ins. Many thanks to Taijiguy and his Mellotron samples. Link : http://leisureland.us/audio/…
You can download REDTRON_SE v1.0 free legally from the official Artfake_Labs product site at http://sites.google.com/site…
Lots of goodies in this one…you know what I mean when you watch it

Filmed and Directed by Amy Hobby.
Edited by Tony Zajkowski.
Over 20 different NYC female keyboardists playing vintage keyboards at Joe McGinty's Carousel Studio in Brooklyn, NY.
Available on iTunes!
http://itunes.apple.com/us/album/tubular-bells/id398862997
Featuring:
Kaia Wong (Mixel Pixel)
Kelly Rae Kerwin (Private Income)
Natasha Bartolf
Joanna Choy (Spray Paint Star)
Amy Merril (Mia Riddle)
Greta Gertler (The Universal Thump)
Supercute!
Anna Copa Cabanna
Rolyn Hu (True Primes)
Sondra Sun-Odeon (Silver Summit)
Michi Turner (Crash Diet Crew)
Katia Floreska (The Tall Pines)
Natalie Weiss (Unicornicopia, Camp Wanatachi)
Wendy Ip
Alice Cohen
Yvette Perez
Kelly Vaughn-Kauffman (Winstron Troy)
Yvette Perez (H*E*R)
Hula Hoop Harlot Melissa-Anne
Alix Brown (Golden Triangle)
Leah Cary (Girl Crisis)
Caitlin Jemison (Queen Of Sibyls)
Instruments featured:
Hammond M3 Organ
Fender Rhodes
Oberheim Xpander
Dave Smith Instruments Poly Evolver Keyboard
Steinway Upright Grand Piano
RMI Keyboard Computer
Jenco Celeste
Baldwin Electric Harpsichord
Bebot
Magical Musical Thing
Thingamagoop
Hohner Clavinet D6
Casio CZ-101
Wurlitzer Electric Piano
Conn Electric Band
ARP 2600
ARP Omni
Suzuki Omnichord
Yamaha CS-01
Yamaha TX802
Vox Continental
Fender Starmaster
Farfisa Combo Compact
Buzzing Bee
Optigan
Stylophone
Toy Piano
360 Systems Digital Keyboard
Hammond Synthesizer
Gibson Clavioline
Moog Little Phatty
MiniMoog
Mellotron
Mass-Rowe Vibrachime
Puremagnetik has released Microtron™ XL, a bundle of 3 tapes from Puremagnetik's popular Microtron series.
All of the original performance nuances of the Mellotron M400 have been immaculately captured through a Neumann U47 Microphone and Reeves Custom 50 Amplifier.

Microtron XL integrates seamlessly into Ableton Live 8, Kontakt 3/4 and Logic 8/9. It comes packed with a palette of 9 expertly recorded instruments and over 1 Gigabyte of multisample content.

The Ableton Live version contains 9 individual multisampled instruments and a full "tape" instrument that has similar sound blending functionality as found on the original M400. Microtron XL also comes packed with over 150 professionally performed phrases complete with Macro and effects integration.

Microtron XL for Kontakt includes all 9 multisampled instruments complete with effects and a custom KSP user interface. Logic and Kontakt versions both come with a collection of over 150 professionally performed Apple Loops in SIAL format.
Microtron XL includes the following instruments as programmed from the original tapes.
MK II Flute – Undoubtedly the sound that defines Mellotron, the MKII flute instantly conjures images of 1967 Abbey Road. Not only the most famous Mellotron sound, but perhaps the eeriest, the MKII flute's dubious pitching has been in question throughout the decades. The change in timbre (they say two flutes were used) and odd intonation only adds to the haunting and mesmerizing character of this timeless sound.
Octave Recorders – The Octave Recorder is a newer sound composed of soprano, alto and tenor recorders. Playing fast staccato chords on this one can make it sound a bit like a harmonium. It has a solid woody tone with breathy articulations and is definitely a contender to fill up the mix with some organic elements.
Cello – Renown for its melancholy timbre and described by some as "wheezing and groaning" the Cello sound was originally recorded in the 1960s. A double bassist was used for the lower registers. Apparently the original session cellist did not wish to detune his cello for fear of damaging the instrument. Nonetheless, the Microtron Cello recording is undoubtedly a unique character in the tape library.
Clarinet – The original Mk1 Clarinet that was discontinued but re- introduced for Puremagnetik's Microtron series. Warm and woody, the Microtron clarinet has an authentic sound that captures a vintage flavor all its own. The Microtron clarinet patch is programmed an octave higher for quick harmonic layering with other Microtron sounds.
French Horn – Big and brassy, the Microtron French Horn is a uniquely expressive addition to the Microtron collection.
Glenn Miller – Glenn Miller disappeared from the radar in 1944, but now he has returned for one last swingin' arrangement in your DAW!
Glenn Miller inspires hours of fun and creativity with layered brass sounds, warped, flanged and mangled in the classic Mellotron tape style.
Brass – The recorded combined output of two saxophones, two trumpets and a trombone, this is a powerful and punchy sound much beloved of King Crimson, Rick Wakeman, The Moody Blues and even John Lennon who thoughtfully recorded most of a demo of 'Strawberry Fields Forever' using the black Mellotron Mk II he kept on his half landing. Never fails to impress. Never fails to scare small children either.
8 Voice Choir – Certainly one of the major 'classic' Mellotron sounds, and perhaps the most arresting, this recording of four females and four males was first used in the early 1970s with the advent of the M400 and was widely used by rock groups who found that the sound of a Mellotron was a bit better than the sound of their chronic off-key harmonising.
String Section – A combination of violins, viola and cello, these multisampled strings are pre-arranged to sound huge! Layer them together in chords or clusters for some outlandish string effects.
Microtron XL is available to purchase for $29 USD
More information: Puremagnetik / Microtron XL
Manetron MarkII is a Mellotron simulator for iPad.
The Mellotron is an vintage sampling keyboard by analog tapes. The Mellotron had a strong impact on rock music, becoming a trademark sound of the progressive rock bands. It has been featured on the following songs & albums,
http://www.insideout.co.jp/manetron/
This is a nice space video for Korgator's  "Time Run" Electronic Impressionen Part III, a track in the Berlin School synth music tradition of artists like Tangerine Dream and Klaus Schulze.
1.Korg Triton Le61: Pad
2.Quasimidi Polymorph: Mellotron
3.Roland JP 8080:Sequence
4.Korg Mono Poly: Lead
Effects from Boss SX 700
Mixer Behringer Xenyx X2442USB
Recorder Zoom H4N
This is a quick demo of Ellatron – an iOS virtual Mellotron – being controlled via MIDI.
Here at the details:
A small group of people will remember our first MIDI video about 10 months ago that needed a jailbroken iPhone. Well here is the real thing.
Filmed by iPod Touch, here are a few of the features of the Ella MIDI implementation – 3 voices at once (upper, lower and pads), all can be played concurrently if you have enough hands or somebody else around/on stage who can hit the pads. Programmable keyboard split for upper and lower, programmable chord pads if your keyboard supports it (and the Axiom 49 has 8 of them – mighty useful). Ella can be seen responding to controllers on the keyboard with on-screen information keeping you up to date, and controllers are used to change voices, volume, pitch, tone, reverb parameters, and level/pan for each of the upper, lower and pad instruments.
Ellatron and the Lite Trons now all feature the same rich reverb unit first seen in M3000, and the MIDI Ellatron is going to hit the shops with a handful of the real Tron voices from M3000, albeit with the usual limitations – shorter loop times, major third sampling intervals etc. Mellotron purists, or indeed anyone who wants a real Tron will still want the M3000, but people who just want a handful of Tron sounds for occasionally spicing up a song will love the new Ella.
Plus the MIDI implementation is ultra-responsive, despite this being a debug build and having a dozen printfs per played note – printfs going over WiFi to the Mac, because you can't really printf with an attached dock accessory…
A bit more work to do on the user interface to de-stupid it (e.g. "What is" … "This For?" on the left!), an upgrade to the saved/restored preferences file, and we will be ready to roll out for testing. If all goes well we should be good to go by early December.
Another great film by Martin Gustafsson. This is from the sessions at Roth Händle with swedish band Anima Morte.
Sidenotes:
A major advantage of using tape strips, as opposed to tape loops or cassettes is that the Mellotron can reproduce the attack and decay of the instruments recorded on the tape.
A consequence of the eight second limit on the duration of each note is that if one wants to play chords that last longer than eight seconds, one must release different notes in sequence in a process that has been compared to a spider crawling across the keyboard.
The earlier MKI and MKII models contained two side-by-side keyboards: The right keyboard accessed 18 "lead/instrument" sounds such as strings, flutes, and brass; The left keyboard played pre-recorded musical rhythm tracks in various styles.
The tape banks for the later, lighter-weight M400 models contain only three selectable sounds including (typically) strings, cello, and an eight-voice choir. The sound on each individual tape piece was recorded at the pitch of the key to which it was assigned. To make up for the fewer sounds available, the M400 tapes came in a removable frame that allowed for relatively quick changes to new racks of sounds.
The Moody Blues' Mike Pinder talking about and playing the Mellotron at the documentary double feature for Mellodrama: The Mellotron Movie and On The Threshold of a Dream in Los Angeles, 2010
Sonic Reality CEO Dave Kerzner talks about IK Multimedia SampleTron and the adventures of recording the real deal instruments – including the Smellotron.
via ikmultimedia:
SampleTron is a new virtual instrument from IK Multimedia and Sonic Reality that combines the authentic recreation of "Tron" sounds such as Mellotrons, Chamberlins, and Optigans with the powerful SampleTank engine to take those nostalgic sounds into the new millenium. No other product allows you to manipulate, process and stretch such gritty, emotional and quirky lofi sounds like SampleTron. It's a virtual instrument made for many styles from hip hop to electronic to classic rock and offers some of the most unique musically useful tones you can imagine. From the nostalgic sounds used by The Beatles, Moody Blues, Genesis, Yes and other rock bands of the 60's and 70's to the modern production of artists like Kanye West, Smashing Pumpkins and Beck to new sonic creations now possible only with SampleTron, the sounds in this package are diverse, powerful and inspiring!