Techno performance by Jimmy Myhrman on the Elektron Trinity (Machinedrum, Octatrack and Monomachine).
"This is a preview of an upcoming track (not yet released). I will add release info here as soon as it's available."
Done on the Elektron Trinity (Octatrack, Machinedrum, Monomachine) and some samples from OP1 – actually 90 percent of the material was sampled on to the Octatrack from the machines – it works amazing as a producing machine

Took around 2 hours to create the track but took longer to actually 'perform' it right and have the video looking OK.
Elektron Trinity:
Radical audio processing
The Octatrack is the given centre piece of the trinity. Since the audio outputs of the Machinedrum and Monomachine can be connected to the two input pairs of the Octatrack, no additional mixer is needed. The Octatrack can at the same time sample the incoming sounds, play back pre-recorded loops, add effects and in general radically process and bend sounds in any way imaginable.
The powerful rhythm section
Beats are taken care of by the Machinedrum. Five drum synthesis methods with detailed control of all parameters makes it right at home for all kinds of rhythmic material. The gritty 12 bit sample engine is especially suited for one shot drum hits and will make the UW samples stand out in any PA-system. The combination of drum synthesis and sampling equals complete drum excellence.
Sounds from outer space
The Monomachine is perfect for all things melodic. No matter if is about basses, leads or strange sounds: the flexible Monomachine sound engine can handle it all. The five different synthesis methods are the key. Imagine a sound and then create it in a few seconds with the help of FM synthesis, analog emulation, digital wavetables, SID chip emulation and speech synthesis.
Here's a new sound pack from Sampler Banks – featuring minimal techno sounds
http://www.samplerbanks.com/pure-minimal-minimal-techno-drum-loops-and-sample…
Pure Minimal is a collection of glitched, processed and tweaked minimal music loops produced specifically for the dance music producer.
Samplerbanks has released Pure Minimal, a sample set that they say features hundreds of twisted drum loops, bass and synth sounds, dozen of sampler kits offering you a fresh start for your minimal techno productions.
Pure Minimal is produced by Nawarro, a professional producer creating remixes and EPs for Anjunabeats, Deep Blue, Blaubeat (Baroque) and Dowalve Records, and Samplerbanks tells us that this sample pack was particularly inspired by the tribal and percussive movement as well as artists like Deadmau5, Sander van Doorn and Wippenberg.
Samplerbanks say that Pure Minimal is a collection of glitched, processed and tweaked minimal music loops produced specifically for the dance music producer. The pack contains 308 Drum, 65 Bass and 36 Synth Loops recorded at 126, 127 and 128 bpm. Loops are available not just as ACID-ised WAV files, but the whole source material is available in Apple Loop, REX2, Reason 5 ReFill or Ableton Live Pack formats
Added to the package are 100 Hats, 102 Kicks, 100 Percussions, 9 Riffs, 100 Claps, 50 SFX, 22 Stabs, 15 Vocal One-shots, 50 SFX and even 15 Egyptian vocal one-shot samples recorded during a trip. Samplerbanks tells us that all these samples are pre-mapped as 12 sampler banks kits for the popular software sampler formats: Kontakt, EXS 24, HALion, Reason NN-XT and SFZ.
541 MB original sounds, 100% royalty-free
409 24-bit loops categorized into Bass, Drum and Synth sections
498 one-shot samples
12 ready to play patches for Reason NN-XT, HALion, Kontakt, EXS and SFZ compatible soft samplers.
Formats: Ableton Live, Reason Refill, ACID WAV and Apple Loops versions are available separately.
Pricing and Availability:
$31 USD / £19.95 GBP / 24.16 Euro – available as instant download
More information:
Nice way to start of the new week with some minimal techno, enjoy
a little live session with KP3, Electribe, synthstation25 with synthapp on ipod and maschinedrum
download 320kbit mp3 here for free
http://hotfile.com/dl/134666023/131df19/New_Live_Elements.mp3.html
By the way while we are at it let us watch a japanese techno girl working the Animoog on the iPad:
"she began Animoog practice.
performing in front of the small general dealer in a shopping center. "
Animoog
http://www.moogmusic.com/products/apps/animoog
camera crew : karsin
http://karsin.net/
Octatrack sequencing the revolution, sylenth1 and collision while providing the drum sounds. Minimal techno/acid jam.
Hardware:
Elektron Octatrack
Future Retro Revolution
Software:
Lennar Digital Sylenth1
Ableton Collision
Classic techno track made simple. The key ingredients to building a dance track using the O-Generator Dance App.
Available from the App Store. http://itunes.apple.com/gb/app/o-generator-dance-music-maker/id439280418?mt=8
O-Generator Music Maker is an App that can be used as a musical sketchpad to make music, compose, learn, create and develop ideas in different styles whatever your musical level.
O-Generator's simple interface achieves sophisticated results. You can create and combine chords, choose individual notes and develop unique rhythmic patterns for your music compositions using an array of real instruments from drumkits to guitars. The beauty about O-Generator is that YOU compose it.
Each circle represents a bar of music that has been broken up into 16th's. Each pad allows the user to put in individual notes, chords, percussion or drum sounds.
There are 6 tracks available to compose with at one time, using our real instruments sounds. We provide a wide range of chords, from major and minor to 7th and 9th, that you can use to compose with in REAL TIME. Then copy, paste and arrange over numerous bars.
O-Generator comes with our Award Winning step-by-step audio tutorials. These lessons are ideas and starting points for those with limited music knowledge and offer tips for more advanced musicians. Lessons guide you in steps explaining song writing techniques for creating drum grooves and guitar riffs. You can also use our numerous loops to enhance your music.
We have a special 'D-Generate' feature enabling you to re-work, de-construct or as we like to say, 'D-Generate' our sample tune, with more 'D-Generate' songs coming soon.
O-Generator Acoustic features:
- Unique O-Generator interface
- 6 instrument tracks
- Real instrument samples
- Export to Mac or PC as AAC/WAV
- In-built music tutor (introduces some basics in music making)
- Selected instruments for your style of music
- Copy and paste
- Instrument volume and tempo control
- Multi-bar compositions
- Large in-built library of chords and notes
This rare video from the late 1990s features Terrence Parker, Mike Huckaby, Juan Atkins, Ritchie Hawtin, Derrick May, Kevin Saunderson, Carl Craig, Rolando, Jeff Woodward, Gary Koral, Josh Glazer, Jon Ozias, Theorem, DJ Dunebugg, (with special cameo appearances by Mike Grant, Brian Bonds, Don Waxmaster D Smooth, Hugh C, and Todd Weston).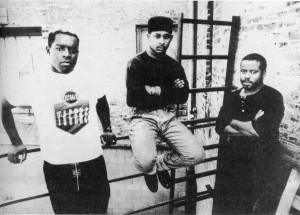 Detroit techno music was originally thought of as a subset to Chicago's early style of house. However, some critics believe that the Detroit techno movement was an adjunct to house music, named for the new style of music played at a Chicago nightclub called "The Warehouse". Although producers in both cities used the same hardware and even collaborated on projects and remixes together, Detroiters traded the choir-friendly vocals of House for metallic clicks, robotic voices and repetitive hooks reminiscent of an automotive assembly line. Many of the early techno tracks had futuristic or robotic themes, although a notable exception to this trend was a single by Derrick May under his pseudonym Rhythim Is Rhythim, called Strings of Life. This vibrant dancefloor anthem was filled with rich synthetic string arrangements and took the underground music scene by storm in May 1987. With subtle differences between the genres, clubs in both cities included Detroit techno and Chicago house tracks in their playlists without objection from patrons (or much notice by non-audiophiles).
The three individuals most closely associated with the birth of Detroit techno as a genre are Juan Atkins, Kevin Saunderson and Derrick May, also known as the "Belleville Three". The three, who were high school friends from Belleville, Michigan, created electronic music tracks in their basement(s). Eventually, they were in demand at local dance clubs, thanks in part to seminal Detroit radio personality The Electrifying Mojo. Ironically, Derrick May once described Detroit techno music as being a "complete mistake…like George Clinton and Kraftwerk caught in an elevator, with only a sequencer to keep them company.
In this lesson we get into how to work with the drum sequencers, as well as playing around with different patterns in technoBox2.
About the application:
technoBox2 is the next version of our hugely popular technoBox adding many asked for features such as dual 303s and drum machines, export recordings of songs and SoundCloud integration. A performance page has been added which allows access to the most commonly used controls on one page. The drum machines now allow you to load your own samples (via iTunes documents). technoBox2 runs on iPad and retina displays with crisp native resolution.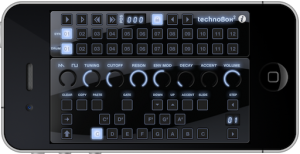 Feature overview:
Dual 303s and drum machines
Improved song sequencing with Start/End and Loop markers
Lock parameters to sequence bar
Export recorded songs (as .wav) via iTunes
Upload recorded song to SoundCloud directly and share
Load your own .wav and .aif samples (uncompressed 44.1kHz 16-bit) into the drum machines (via iTunes)
Performance screen with the most accessed controls on one page
Completely redesigned FX panel: You can now activate effects on any or all of the 4 machines
Improved tempo synced phaser and distortion effects
Global filter cutoff and per part decay added to the drum machines
iPad and retina display native resolution support
You can't talk about electronic music without mentioning Detroit. That's why in the second edition of Real Scenes, RA and Bench went to the city which birthed the genre we now call techno.
Detroit has always had a creative streak, due in large part to the boom and subsequent bust of the auto industry. Quite simply, Detroit is a city of extremes, and its music reflects that. These days, Detroit's importance in the global electronic music scene is often referred to in the past tense. When we visited the city, though, we found a number of artists with their eyes (and ears) firmly set towards the future. After our time in the Motor City, it's clear to us that Detroit will endure and innovate for years to come.
Visit the feature page on RA: residentadvisor.net/​feature.aspx?1382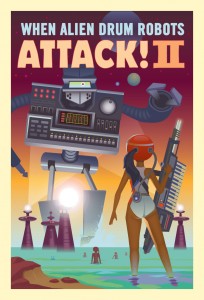 Goldbaby Productions has released When Alien Drum Robots Attack II, a new sample library featuring drum and fx sounds for electronic music.
WHO IS THIS FOR? People who make: Hip Hop, Drum & Bass, Dub Step, Techno, House, Dub, Break Beat… any genre that needs solid punchy drums with lots of character and plenty of variety.

WHAT WAS USED TO MAKE IT? Everything in Goldbaby's studio! Using a studio full of vintage and new drum machines, samplers, synths, rack effects, vinyl, tape, real drums and perc, field recordings… this product will give you a huge palette of super solid drums and sweet FX.
When Alien Drum Robots Attack II features
2112 samples (24 bit).
129 Rex loops.
81 Battery 3 Kits.
40 Presets and 67 kits for Geist.
40 Bundles for Guru.
81 EXS24 Patches for Logic.
40 Kong Patches and 41 x NNXT Patches for Reason 5.
When Alien Drum Robots Attack II is available to purchase for $39 USD.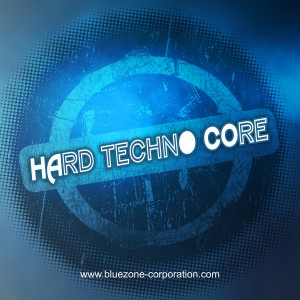 Bluzone has released a powerful sample collection for all techno fans out there:
Hard Techno Core from Bluezone Corporation is a WAV / AIF sample collection professionally recorded by AV Production. This  fascinating sound library offers a wide variety of loops all created from scratch and expertly modified by different audio processors as amplifiers, fat distorsion, lofi and many more. All drum loops, top loops and percussion loops are licensed as Royalty-Free, so you can use them into your commercial compositions with no extra costs.
Very useful and ideal to be used with the best sellers Hard Techno Loops and Schranz Samples, this donwloadable sample pack allows effective and remarkable assembly in all sequencers. This latest samples library is designed and suited music styles as Hard Dance, Schranz, Hardstyle and more.
Hard Techno Core Contents:
Drum Loops
No Kick Loops
Percussion Loops
Technical Specifications:
232 MB Data / 206 files
Formats : WAV / AIFF
Recorded at 142 bpm
Instant Download
Requires Winzip or similar utility to unpack
Suitable for use in all major sequencers
Royalty-Free with no extra cost
Ready to use in commercial production
http://www.bluezone-corporation.com/catalogue/details/80/6/products/hard-techno-core.html
Price : 10.95 €