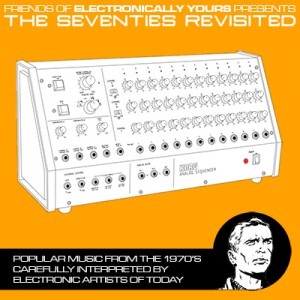 Right before Christmas a new and extremely rare electronic music album has hit the shelves.
It is a secret group on Facebook called Electronically Yours that has released an album featuring classic 70's songs and remixed to fit an electronic audience of the 21st century. And it is not an anonymous bunch of musicians on this album – among the secret members you will find Joakim Montelius (Covenant) under his alter ego Tectonic Knights, Eddie Bengtsson with PAGE, Diskodiktator, computer and Steelberry Clones, to name but a few. To provide you with the right feeling of the album we give you Joakim's post on the official Covenant Facebook page below, and if you are in Sweden on December 15th you can see Electronically Yours live on stage at ElectriXmas
Message from Joakim from Covenant:
So. X-mas is saved. See, I'm a member of a secret society called Electronically Yours. We are a bunch of (mostly) Swedish geeks and electronic music aficionados. Some are famous, some are merely notorious. A few of us are both. A while back the Chairman of this obscure virtual tribe had an idea. A whim, actually, but through the means of great secrecy, clever masterminding, as well as gullible people willing to accept an unknown, non-negotiable missio

n from which there was no way to back out, the whim has now turned into the fulfilment of a rather daring project.

The idea was to turn a bunch of great '70s hits by artists as diverse as Sweet, Slade, Hot Chocolate, Tom Jones, Curtis Mayfield and Deep Purple into modern, electronic interpretations. The results baffled us all. So we decided to make an album out of it and release it as a non-profit project and all proceeds will be given away to the Swedish charity "Musikhjälpen".

And that's why X-mas is saved: you get a great album (and I do not say that just because I'm on it as my alter ego Tectonic Knights, it really is an amazing collection of songs) PLUS a very large part of the money you pay for it goes to help people in dire need of it. That's what I call a win-win arrangement.

You can hear snippets of the tracks and also a link to the webshop where you can pick up one of the remaining copies of the strictly limited CDs here:
Audio demo from the new album below:
Track listing:
MrDoonut – "If You Want Me To Stay"
Diskodiktator – "You Could've Been A Lady"
alphaKenny-1 – "Silver Machine"
Independent State – "Strange Kind Of Woman"
Counterfeit – "He's Gonna Step On You Again"
Arachnophobias – "16 Tons"
compute – "Goodbye"
DJ Man-Machine – "Do You Wanna Dance"
Den där killen – "Heart Of Gold"
Clark Gable – "Action"
Dvala – "Metal Guru"
Steelberry Clones – "Superfly"
Page – "Coz I Luv You"
Tectonic Knights – "She's A Lady"
Angaudlinn – "If You Want Me To Stay"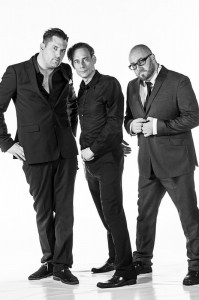 As also has been somewhat leaked on Facebook we can expect a new album from Covenant soon, more details below:
1.5 years have passed since their last album "Modern Ruin" was released and now the band is working on the next one. The title is "Leaving Babylon" and scheduled for early 2013.
The band also welcomes a new live member in form of Daniel Jonasson on keyboards, replacing Joakim Montelius. Joakim has decided to stop touring but will remain as a member in the studio. Daniel Jonasson is also a member of the Swedish EBM band Dupont.
The band are currently touring the States and later in September they will perform a special set of shows on their "Dreams Of A Cryotank 2012 Debut Album Tour", a full-length show with early material, rarities and a handful of hits.
Photo credit: P.Duvander, 2010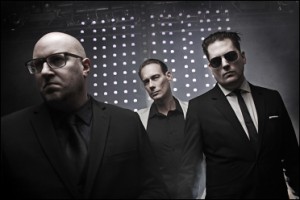 The Swedish synthie/electro act Covenant returns to North America this August as they embark on a 20 date tour, including a special extended/rarities set performance at one of their California shows. The band comes with a newly revised line-up which now includes Daniel Jonasson from Dupont. Jonasson will replace Joakim Montelius live.
The tour kicks off August 20 in Chicago and ends off with dates in South America which will be confirmed pretty soon.
Tour dates below:
Aug 20 – Chicago, IL – Logan Square Auditorium
Aug 21 – Detroit, MI – Smalls
Aug 22 – Toronto, ON – The Mod Club
Aug 23 – Montreal, QC – Le Belmont
Aug 24 – Boston, MA Brighton Music Hall
Aug 25 – New York City, NY – Le Poisson Rouge
Aug 26 – Richmond, VA – Fallout
Aug 27 – Charlotte, NC – Amos Southend
Aug 28 – Atlanta GA – The Shelter
Aug 30 – New Orleans, LA – Siberia
Aug 31 – Houston, TX – Numbers
Sep 1 – Austin, TX – Elysium
Sep 2 – Dallas, TX – Trees
Sep 4 – Mesa, AZ – Nile Theatre
Sep 5 – Los Angles CA (Glendale) – The Complex
Sep 7 – Los Angles, CA – Das Bunker
Sep 9 – San Francisco, CA – DNA Lounge
Sep 11 – Portland, OR – The Fez Ballroom
Sep 12 – Seattle, WA – El Corazon
Neuweltmusic talked to Eskil Simonsson from Covenant in a taxi, Dublin. September 3rd, 2011.
Shot & cut by Dani Kammler (http://www.neuweltmusic.com)
Special thanks to Fiona (Ministry of Agroculture Promotions Ireland)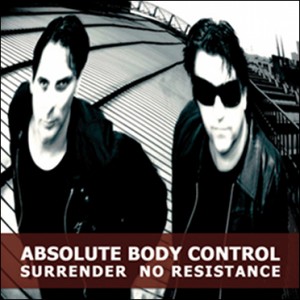 Out now on Sleepless Records is the new Absolute Body Control MCD "Surrender no resistance". The MCD holds a collection of remixes by Covenant, Millimetric etc from their "Shattered Illusion" album. The MCD also features unreleased material such as a cover version of Luc Van Acker's "Feels like love". The 6-track MCD is the follow-up to the "Sorrow" which was the first single taken from the album.
Formed in early 1980 by Dirk Ivens (voice/synths), Mark De Jonghe (synths) and Veerle De Schepper (backing vocals), Absolute Body Control released a first 7″ single "Is There An Exit?" in 1981. Soon after, Eric Van Wonterghem joined the band.
Tracklist:
Surrender, No Resistance (Crash Course In Science Mix)
Feels Like Love (exclusive Cover Version)
Surrender, No Resistance (Covenant Mix)
Tears (exclusive)
Surrender, No Resistance (Millimetric Mix)
Talking To The Men (Amictric Mix)
Well I must say that 2011 seems to be a very promising year from a synthpop and electronic music perspective, I almost feel tempted to opening my wallet

Here are a couple of must haves:
Covenant – Modern Ruin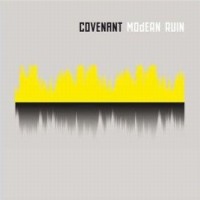 Mirrors – Lights and Offerings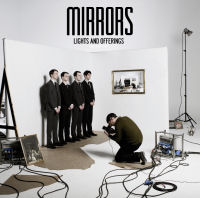 OMD – History of Modern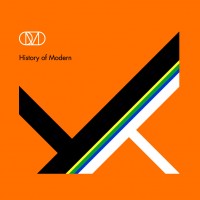 System – Circle of Infinite Radius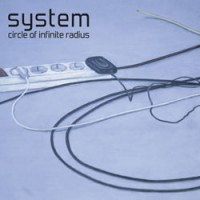 Daft Punk – Tron Legacy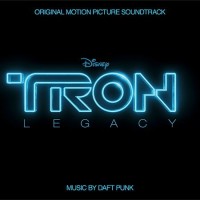 And there's more coming your way; Mr Jones Machine, Depeche Mode remix album…..so stay tuned
Necro Facility recently finished the recordings for their upcoming third studio album "Wintermute".In this interview Henrik Bäckström and Oscar Holter talks about the new album that is scheduled to be released the next couple of months.
Necro Facility released the debut album "The Black Paintings" back in 2005. Two years later, in March 2007, they released the follow-up "The Room". Last year they returned in a collaboration together with Covenant and their single "Lightbringer".
After a period of downturn, the Arvika alternative music festival has now been reborn and for the 2011 edition 8 bands has so far been lined up, it sure looks promising:
Hocico (Mexico)
Covenant (Sweden)
Kite (Sweden)
Day Din (Germany)
Lissi Dancefloor Disaster (Sweden)
The Girl & The Robot (Sweden)
Code 64 (Sweden)
Ell-Er (Sweden)
Some pics from previous years: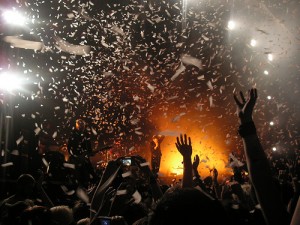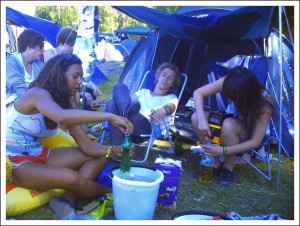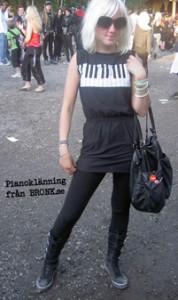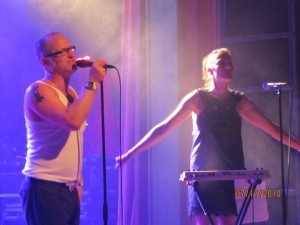 Looks like several of the big bands within synth music are following in the footsteps of Covenant with new releases during 2011, in a previous post we saw the teaser from And One and now it is VNV Nations' turn
It seems 2011 will be a very busy year for Ronan Harris and Mark Jackson.
The band recently revealed at their Facebook page that a new album is in the works and scheduled to be released later this year. A World Tour is also to expect along with lots of Festival appearences.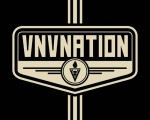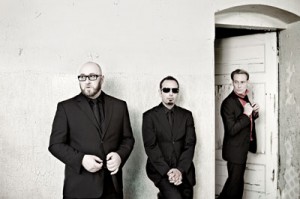 David Bowie did it, the Nine Inch Nails did it and now Covenant has done it. The Swedish EBM act has made a song inspired by a Hollywood movie. The genesis of their track "The Road", which appears on their new album "Modern Ruin", was the Viggo Mortensen movie of the same name.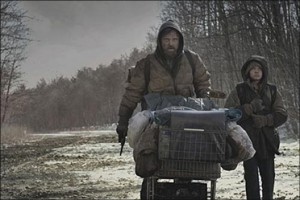 For those who don't know, "The Road" stars Mortensen (pictured) as a father who struggles with his son to survive in a post-apocalyptic world. The 2009 film was adapted from the award-winning novel of the same name by Cormac McCarthy, whose other book "No Country For Old Men" later became an Oscar-winning movie starring Tommy Lee Jones and Javier Bardem. The film is an interesting choice of inspiration for Covenant's music, who follow in the footsteps of NIN, whose 2005 song "Only" was inspired by "Fight Club", and Bowie, who penned his classic hit "Space Oddity" after watching "2001: A Space Odyssey".
"Modern Ruin" was slated for a 2010 release, but was delayed until this year. They released the "Lightbringer" EP – itself a track on the new LP – last October (you can order it below) to give fans a taste of what "Modern Ruin" will sound like. Released via Synthetic Symphony/SPV, the record will hit shops in Germany on Friday, the rest of Europe on Monday and the US (via Metropolis Records) on 8 February. Nice stuff. It's just a pity that SPV, for some obscure reason, never sent a review copy to Side-Line. Crisis? We asked, but never got any reply. If that's the new way of doing promo, it will be a great year!
You can order the album right here on iTunes and don't forget to get hold of the "Lightbringer" EP (direct link on iTunes). In Germany, the album is already available here on Amazon.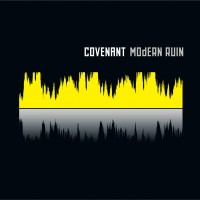 Tracklist:
Modern Ruin 01:28
Lightbringer (feat. Necro Facility) 05:41
Judge Of My Domain 06:05
Dynamo Clock 05:32
Kairos 01:11
The Beauty And The Grace 04:52
Get On 04:40
Worlds Collide 04:16
In The Night 03:20
Beat The Noise 06:00
The Road 05:23
Tracklist Bonus-CD: *
Wir Sind Die Nacht
Wir Sind Die Nacht (Oscar Holter Remix)
Wir Sind Die Nacht (Full Instrumental)
Wir Sind Die Nacht (Henrik Bäckström Remix)
Wir Sind Die Nacht (Sample)
Ich War Nichts (Sample)
Wunder (Sample)