ElectriXmas is an annual event focusing on electronic music, within electronic pop, EBM, electro etc. As with previous years five bands will perform live on stage and this years line up promises a full powered event, here's is what the ElectriXmas crew has to say about it:
Well, it's been a tough choice to select the final artist for this years electriXmas. We've had weeks of discussions, negotiations and a lot of stress, but finally we're pleased to be able to bring a long awaited band to the stage…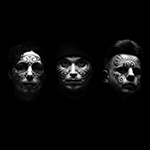 We give you… [:SITD:] !!
So now, the complete lineup is:
ICON OF COIL (no)
[:SITD:] (de)
AESTHETIC PERFECTION (us)
JÄGER 90 (de)
HENRIC DE LA COUR (se)
+ surprise guests ELECTRONICALLY YOURS  (se)
From a < S T E E L B E R R Y   C L O N E S > perspective we recommend you to keep a close eye on the surprise act going forward

Electronically Yours
Eddie Bengtsson (Page, S.P.O.C.K, Sista Mannen På Jorden) oiled a wooden deck and had a vision. He invited friends and acquaintances from among the ranks of Swedens synth artists to help him realize it. By taking the best tunes from the 70′s to the present day and redefining them electronically they hope to make our small planet a better place … Do not miss Electronically Yours Live at electriXmas!
Don't forget to Check out the Artists page for more info on the artists. Tickets can be bought directly from the website, but hurry, electriXmas has been completely sold out the last 3 years in a row, so don't wait too long!
We'll be back in the next few days with info regarding the schedule and dj's for the night. As usual, keep up to date here or on any of the following:
– Facebook group: www.facebook.com/groups/electrixmas
– Facebook page: www.facebook.com/electriXmasfestival
– Twitter: twitter.com/electriXmas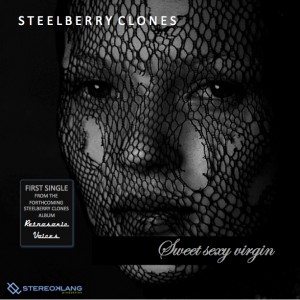 After a couple of years working on other projects Steelberry Clones returns with a new single titled  "Sweet Sexy Virgin". This is the first release from their upcoming album called "Retrosonic Voices" that will be released in Q1 next year.
The new single features Adelinne as guest vocalist and the song deals with a hot topic – women trafficking. Steelberry Clones has always tried to do a blend of music that deals with subjects that concerns us, paired with retrospective quests into things that intrigues them, such as space, 1950's, technology advancements, historical events and personal experiences. The new single combines hard beats, 8bit sounds, massive synth basses and the strong voice of Adelinne, to create something that pushes the envelope in modern electronic pop music.
The new release "Sweet sexy virgin" will be accompanied with a video in the coming week, and yet one other single will be released before Christmas. The new album "Retrosonic Voices" is due next year and will combine the best of modern electronic pop music with old-school sounds from the past 30 years of electronic music.
Track details:
Artist: S T E E L B E R R Y   C L O N E S – featuring Adelinne
Title: Sweet sexy virgin
Album: Retrosonic Voices (Q1-2013) – will be released on iTunes, Spotify, Amazon and Limited edition hard copy
Label: Stereoklang Produktion
Steelberry Clones had the opportunity to try out one of only 50 copies of the unique micro synth Travel Weevil at a Bug Brand hosted modular synth meet up in Sweden, on October 29th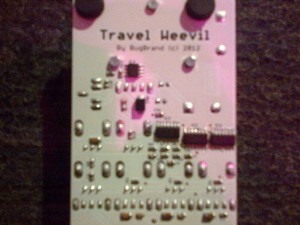 As always find out more on what is cooking in the electronic music space first at http://stereoklang.se/blog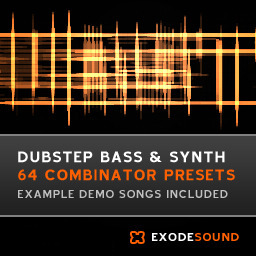 A new Steelberry Clones review featuring eXode's latest Reason Refill "Dubstep Bass & Synth" for the Propellerhead Reason DAW. The Refill consists of 64 carefully crafted Combinator patches, in about a 50/50 split between bass sounds and synth lead sounds. Dubstep is a genre of electronic dance music that originated inthe UK. Its overall characteristics sound has been described as "tightly coiled productions with overwhelming bass lines and reverberant drum patterns, clipped samples, and occasional vocals". I believe this definition is quite critical when reviewing eXode's Refill since it is very much tailored to work smoothly and be easily incorporated into Dubstep productions.
When we walk through the different Combinator presets the first thing that strikes us is the crispness of the sound; all CMBs uses all the right effects, including several of the new additions in the latest R6 release, such as the Echo; and the tight feeling you get when listening both in headphones and speakers. The Dubstep bass synth sounds stand out us the most creative part of eXode's Refill, several of the bass sounds – often coupled with arpeggio effects – gnerate their own little sound universe. Robotic sounds, synthetic noise, paired with that characteristic and often evil sounding bass commonly heard in Dubstep productions. The Dubstep bass sounds are truly a treat for anyone doing Dubstep and as we mentioned in the beginning these hard, noisy bass sounds do incorporate that tight level of intensity that we would look for if we would make a track in this genre, not saying that you cannot use them elsewhere.
The Synth section is overall good and will fit many electronic tracks, however they do somewhat lack that creativity that eXode has become renown for. They are all high quality tailored and easy to configure and adapt to suit your needs, whether it be lead sounds or simply flavoring the overall mix. Something that would be a good complement to this section of the Refill would be if eXode actually also could include some of his effect settings in a separate folder, like an mixing and mastering effects folder. Since a good portion of the strength in eXode's Refills is his work on the overall sound quality and tight use of dynamics.
Below are a couple of sound examples from the Refill, both from the bass section and the synth section.
Overall verdict then: Definitely a very tight and powerful Dubstep Refill and as eXode puts it himself:
"These sounds are sick, brutal, raw and in your face!"
Some of weeks ago Karl Bartos toured a couple of cities in Sweden and Steelberry Clones, got an exclusive interview with the synth pop pioneer. Karl, being one of the four members of the classic Kraftwerk line-up and with several legendary compositions on his track record, i.e. Computer World, The Man Machine, Electric Café. To recap some of the more important activities it is worth mentioning that Karl founded the group Elektric Music in 1992, releasing the album Esperanto, and he have collaborations along the way with Bernad Sumner, Johnny Marr and Andy McCluskey. And since Steelberry Clones are in fact based out of Sweden it is worth mentioning his guest appearance with Swedish synthpop act Mobile Homes. After leaving Kraftwerk, some 25 years ago, the music that he and the rest of the band created is still a great inspirational source across numerous musical genres.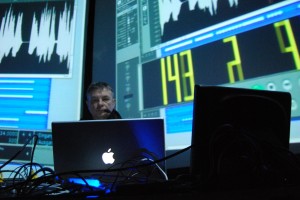 Karl has ventured into many different fields since the Kraftwerk days and has delivered highly acclaimed albums along the way, such as Communication – featuring such songs as "I'm the Message," "The Camera," and "Ultraviolet.
In awaiting his new album, due early next year, we wanted to dig a little deeper into the mind of Karl, by asking him about the music creation side of things.
The new album in the works
Karl is now producing a new album, but working in the studio is being like a scientist, tweaking and tuning – composing is the pleasure part! The production process involves starting with beta versions and then continues to work with the songs, improving them and making new versions – even though all twelve songs where set at demo stage. Here Karl adds a remark that stems from his German and Kraftwerk roots – "I go into the studio 8 hours every day". Producing your own work requires making final decision, fighting yourself.
Being a director and the use of computers
Composing is being like a director of drama – there are roles and dialogue. Making electronic music is like making and acoustic film. For Karl melody and harmony are key ingredients. And while composing the sound is and integral part of the composition. Working with synthesizers for more than thirty years Karl has built up a pallet of sounds in his head which he uses as basis while composing. Whilst there are infinite sound possibilities using electronic instruments – "there are so many sounds, I can't listen to all of them", only adding new sounds occasionally. Regarding electronic instruments Karl hasn't sold any of the his synthesizers and still prefers the old analogs. But just like computers – they are only tools. Like a craftsman that needs different screwdrivers but then he doesn't love them – "computers are just eating my time". Many musicians today turn to analog gear as they miss the tactile experience while creating but for Karl the important composing process is done in his head – not turning knobs or clicking on computers. That said the computers are used heavily during production of audio and video, sampling sounds.
Regarding computers, Computer World, the eights studio album to come out of the Kling Klang studio, in these Twitter days we can assume that all these sound bytes like "It's more fun to compute" would make efficient and highly acclaimed Twitter posts today :-). However, what is more interesting to know is that at the time of the making of the Computer World album Karl and the others had never actually owned or used a computer themselves. "During the making of Computer World we had a closer look at those incredibly smart machines at the IBM affiliate in Düsseldorf". Remember that the PC was just launched and home computers was if not science fiction very exotic at the time.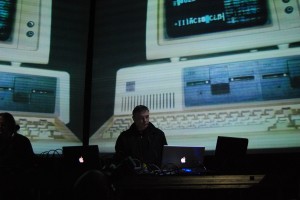 I robovox
The robot voices are a trademark of Bartos music and appears on all his albums where he uses both vocoders and synthetic made voices. They are used for the dramaturgic effect – as "the voice of technology it self, or like the voice God". The robot voices are then not him self singing and can be used just like the narrator in a film. The voice technology has advanced tremenously the last years with products like Antares Auto Tune, Melodyne, Vocaloid etc and they are used in numerous pop hits, but few has put them as permanent tool on their artistic palette.
Audio information : Kraftwerk's World Tour 1981
Live at Nagoya Shi Koukai Do, Nagoya, Japan, 13/09/1981
Read the full interview here >>
Steelberry Clones got an exclusive interview with Daniel B (Daniel Bressanutti) from Front 242. Daniel B talks passionately about analog synthesizers, the future of Front 242 and his latest project – Nothing But Noise, with a scheduled album release on April 16th. Front 242 hardly needs any major introduction, for 30 years they have been shaping, defining and exploring the genre that later became the foundation for electronic body music (EBM). Several bands have followed in their footsteps since then. Front 242 started in 1981 in Aarschot, near Brussels, Belgium, by Daniel and Dirk Bergen, who wanted to create music and graphic design using emerging electronic tools. The first single, "Principles", was released in 1981. The front part of the name comes from the idea of an organized popular uprising. Patrick Codenys and Jean-Luc De Meyer had separately formed a group called Under Viewer at about the same time, and the two duos joined together in 1982. Bressanutti, Codenys and De Meyer took turns on vocals at first, until they settled on De Meyer as the lead vocalist. De Meyer came to write most of the lyrics and Valerie Jane Steele also wrote several tracks including "Don't Crash". They decided not to use the regular waveform settings on their synthesizers, arguing that creating the waveform for each note was part of the creative process.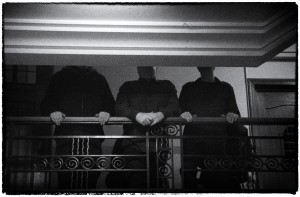 Dirk Bergen early on left the band to pursue other things, but Daniel tells us that they have remained friends for all of these years, and when the opportunity came up last year they decided to get back in the studio together with Erwin Jadot (a mutual friend) to bring us this new project called Nothing But Noise (NBN). The new NBN album that will be released on April 16th brings us a very different sound, then we are used to listening to Front 242. NBN, apart from being done entirely by machines, has very little in coming with Front 242 – it is a very complex sounding album with strong ambient influences, basically all instrumental and perhaps most importantly no drums. Daniel B tells us that this was a clear intent from the beginning – to do a full synthetic album with no drums in sight. Steelberry Clones has pre-listened to the entire album and we must say that it is an impressive sonic experience to listen to all these analog synths pushed into a dark ambient world – a cinematic experience. You can pre-listen to a couple of samples below on the NBN SoundCloud player below:
The members of Front 242 were heroes in the electronic underground scene all through the 80s and 90s, and have continued to record and tour to the present day. The band members has come and gone over the years but they all have one thing in common and that is their love for side-projects – all current members of Front 242 sport multiple side-projects spanning DJing, bands and film. Daniel B has produced a range of extra-curricular work over the years, including 'Male or Female' and 'Speed Tribe', a DVD and audio release based around the 2001 Le Mans motor race. Nothing But Noise, together with Dirk and Erwin, is Daniel's latest and most anti-242 project and of course we here at Steelberry Clones needed to know more about this.
Can you tell us a little about the theme of the new NBN album
"For us it was like a new beginning, and although it had been a long time since we stopped working together, we always had in the plans that at one point in time we should do something together. So when the opportunity came we basically did not have any specific plans for the new album – we merely did for ourselves, not something revolutionary, but something we both liked."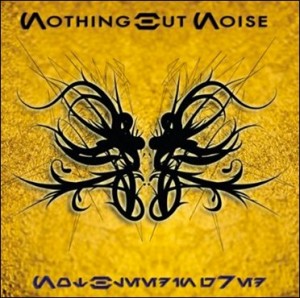 However, somewhere in the back of our heads we had two objectives; first we wanted to kind of explore where the music we all listened to when we were young (Tangerine Dreams, Krautrock, Kraftwerk, Stockhausen etc) would have been today if these acts had continued to produce material all the way to where we stand today. Secondly, we wanted to take on the challenge of not using any drums at all, especially considering our Front 242 background. "I would say that the only real parallel to Front 242 is the sole use of machines.".
You have all been engaged in several side projects, along side Front 242, has this been a way to keep the creativity up
Not in relation to Front 242, I would say. Front 242 is actually more of a certain formula – you know what it is supposed to sound like, and in fact most of our fans (and the longer we keep going) want us to sound the same. At least speaking for myself – Front 242 is not my whole life. It's the same thing with a guitar player who at points in time also wants to play the piano – there are so many things to explore, but of course all the things you do outside of Front 242 will influence the work in the band – cross-pollination in a sense. The "Male and Female" album has definitely influenced my way of making music and in general it is easier to be creative in a new format, like Nothing But Noise, to explore new things.
The announced break with Front 242, was that because of Nothing But Noise, or something else
"As you know we (Front 242) do not make any records anymore – so I have plenty of time to focus on other projects." Front 242 still have some booked concerts that we will do, especially in countries where we have not toured a lot, so we will still do occasional shows going forward, and for how long depends a lot on inspiration. When it comes to Nothing But Noise it is easy to say that we have the time and music is our lives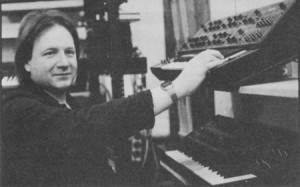 Was it hard to start working again with Dirk after all these years – did you have a plan on what you wanted to accomplish
"We talked about it a lot and we did not have a master plan what we wanted to do."
Here's a nice live performance of Reactable at this year's MWC in Barcelona Spain, done by Reactable's own music maestro in the Intel booth.
For more electronic news go to our website:
Steelberry Clones
http://stereoklang.se/blog
About Reactable:
The revolutionary Reactable instrument hits the stage with its new incarnation: The Reactable Live! It brings all the possibilities of the original Reactable and makes it portable and easy to setup. The Live! version of the instrument allows you to touch and see the music while performing. The different sound generation and manipulation modules, which are real physical objects, permit infinite flexibility and control in musical expression. Exploring and using modern techniques of music production has never been easier or more exciting.
The Reactable was conceived as an instrument to bring back the expressive possibilities of traditional instruments to musicians who are working with new technologies. It uses concepts of modular synthesis, sampling, advanced digital effects processing, and DJing and combines them with modern human computer interaction, multitouch technology and a tangible interface.

Time again for a review here at Steelberry Clones – this time we have taken a closer look at Nucleus SoundLabs' new Reason Refill called Celluloide Beats.
To begin with Celluloide Beats consists of around 50 (x8) or so Combinator patches and associated sounds recreated as REX-files. Due to the way they are built they may easily be run in anything from 60/70 BPMs up to 270 > or so BPMs – it will still sound great. To get an overview of what you are getting I would loosely categorize it as multi-sampled drums, beats and percussions into a massively unique and powerful mix of rhythms and sounds that would easily fit into dubstep, electro, house, techno type music, but I would not limit it to that since there are several intriguing ambient type sounds with a real sci-fi / cinematic approach to them.
A good thing with the CMBs are that they are very easy to work with, partly because each CMB is more or less a full mix in itself with limited need for further mixing and mastering, and partly because they are using fairly common rhythms meaning that the tempo and the sequenced beats are not overly experimental. Each Combinator patch in a Celluloid Beats contains 8 loops – 1 original loop and 7 creative loop remixes. This is achieved, according to Nucleus, by using the Slice Edit Mode on Dr. OctoRex to change filtering, decay, volume and more on a per-step basis for each loop. Going farther than that, unique FX are added to each patch which are used to effect specific loop slices – so each slice in a loop can have a different distortion, filtering or delay. The resulting loop remixes sound incredibly complex, but they certainly aren't complicated to use.
To purchase the product use the link below:
Click here to view more details
Steelberry Clones got our hands on the newly released Sketch Synth 3D for a review (version 1.0.4). To best describe Sketch Synth 3D you can say that it is both a synth and a control interface that lets you shape and scalp your soundscapes in 3D. You can use it straight out of the box; but sketch synth also offers you the ability to extend and control your other synths in 3D using Midi output and OSC input & output. We made a short test run of the app on an iPad 2 featured in the video below:
Sketch Synth 3D has a quite different and "rough" UI that may take some time to get used to, but once you have gotten used to it, it is fairly easy to jump from different performance and editing modes. The sounds coming from the Sketch Synth 3D are quite intriguing and easy to manipulate. In one sense from a music creation perspective this app is somewhat what you could expect from an updated KORG Kaossilator. To draw sounds in 3D you can use a touchpad, accelerometers and automated envelopes. This gives you control over the shapes that your sounds take on. However, although beautiful and innovative we still feel that the app has some more steps to take before it is a viable alternative – especially seeing that the sketch pad tends to have glitches in the animation, we lack a sense of real flow in the animations. What is nice though is the ability to load samples and effectively manipulate otherwise fairly dry sounding sounds and take you music making to the next level – adding ambient feels to it. You can either use Sketch Synth's sound engine to apply effects to samples (including wav files of your own), or you can use it to output OSC or MIDI to your existing synths.
We start of the live reporting from the Swedish electronic music fest ElectriXmas, that took place this weekend, with an exclusive interview with Necro Facility.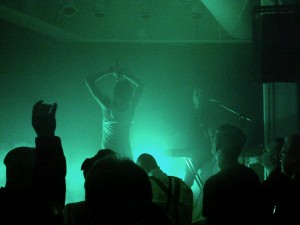 Necro Facility consists of Oscar Holter, who writes the music and plays all the instruments, the vocalist Henrik Bäckström, who also writes all the lyrics and finally Cristopher Hedström a session player. The band started in 2001 when both Oscar and Henrik were in the Swedish "Högstadie", 14 and 15 years old. They released their first demo in february 2001. They released 2 more demos before getting signed to Progress productions. They released their debut "The black paintings" in 2005.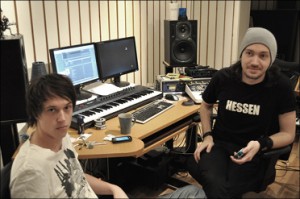 Make sure to follow our coming reports from ElectriXmas over the course of the next few days, including acts like Tyske Ludder and Hocico
We do apologies for the bad sound on the live on stage performance parts in this video
Find out more about ElectriXmas by clicking the logo below: