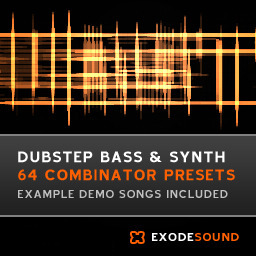 A new Steelberry Clones review featuring eXode's latest Reason Refill "Dubstep Bass & Synth" for the Propellerhead Reason DAW. The Refill consists of 64 carefully crafted Combinator patches, in about a 50/50 split between bass sounds and synth lead sounds. Dubstep is a genre of electronic dance music that originated inthe UK. Its overall characteristics sound has been described as "tightly coiled productions with overwhelming bass lines and reverberant drum patterns, clipped samples, and occasional vocals". I believe this definition is quite critical when reviewing eXode's Refill since it is very much tailored to work smoothly and be easily incorporated into Dubstep productions.
When we walk through the different Combinator presets the first thing that strikes us is the crispness of the sound; all CMBs uses all the right effects, including several of the new additions in the latest R6 release, such as the Echo; and the tight feeling you get when listening both in headphones and speakers. The Dubstep bass synth sounds stand out us the most creative part of eXode's Refill, several of the bass sounds – often coupled with arpeggio effects – gnerate their own little sound universe. Robotic sounds, synthetic noise, paired with that characteristic and often evil sounding bass commonly heard in Dubstep productions. The Dubstep bass sounds are truly a treat for anyone doing Dubstep and as we mentioned in the beginning these hard, noisy bass sounds do incorporate that tight level of intensity that we would look for if we would make a track in this genre, not saying that you cannot use them elsewhere.
The Synth section is overall good and will fit many electronic tracks, however they do somewhat lack that creativity that eXode has become renown for. They are all high quality tailored and easy to configure and adapt to suit your needs, whether it be lead sounds or simply flavoring the overall mix. Something that would be a good complement to this section of the Refill would be if eXode actually also could include some of his effect settings in a separate folder, like an mixing and mastering effects folder. Since a good portion of the strength in eXode's Refills is his work on the overall sound quality and tight use of dynamics.
Below are a couple of sound examples from the Refill, both from the bass section and the synth section.
Overall verdict then: Definitely a very tight and powerful Dubstep Refill and as eXode puts it himself:
"These sounds are sick, brutal, raw and in your face!"
Some of weeks ago Karl Bartos toured a couple of cities in Sweden and Steelberry Clones, got an exclusive interview with the synth pop pioneer. Karl, being one of the four members of the classic Kraftwerk line-up and with several legendary compositions on his track record, i.e. Computer World, The Man Machine, Electric Café. To recap some of the more important activities it is worth mentioning that Karl founded the group Elektric Music in 1992, releasing the album Esperanto, and he have collaborations along the way with Bernad Sumner, Johnny Marr and Andy McCluskey. And since Steelberry Clones are in fact based out of Sweden it is worth mentioning his guest appearance with Swedish synthpop act Mobile Homes. After leaving Kraftwerk, some 25 years ago, the music that he and the rest of the band created is still a great inspirational source across numerous musical genres.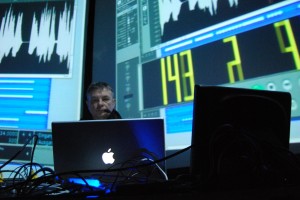 Karl has ventured into many different fields since the Kraftwerk days and has delivered highly acclaimed albums along the way, such as Communication – featuring such songs as "I'm the Message," "The Camera," and "Ultraviolet.
In awaiting his new album, due early next year, we wanted to dig a little deeper into the mind of Karl, by asking him about the music creation side of things.
The new album in the works
Karl is now producing a new album, but working in the studio is being like a scientist, tweaking and tuning – composing is the pleasure part! The production process involves starting with beta versions and then continues to work with the songs, improving them and making new versions – even though all twelve songs where set at demo stage. Here Karl adds a remark that stems from his German and Kraftwerk roots – "I go into the studio 8 hours every day". Producing your own work requires making final decision, fighting yourself.
Being a director and the use of computers
Composing is being like a director of drama – there are roles and dialogue. Making electronic music is like making and acoustic film. For Karl melody and harmony are key ingredients. And while composing the sound is and integral part of the composition. Working with synthesizers for more than thirty years Karl has built up a pallet of sounds in his head which he uses as basis while composing. Whilst there are infinite sound possibilities using electronic instruments – "there are so many sounds, I can't listen to all of them", only adding new sounds occasionally. Regarding electronic instruments Karl hasn't sold any of the his synthesizers and still prefers the old analogs. But just like computers – they are only tools. Like a craftsman that needs different screwdrivers but then he doesn't love them – "computers are just eating my time". Many musicians today turn to analog gear as they miss the tactile experience while creating but for Karl the important composing process is done in his head – not turning knobs or clicking on computers. That said the computers are used heavily during production of audio and video, sampling sounds.
Regarding computers, Computer World, the eights studio album to come out of the Kling Klang studio, in these Twitter days we can assume that all these sound bytes like "It's more fun to compute" would make efficient and highly acclaimed Twitter posts today :-). However, what is more interesting to know is that at the time of the making of the Computer World album Karl and the others had never actually owned or used a computer themselves. "During the making of Computer World we had a closer look at those incredibly smart machines at the IBM affiliate in Düsseldorf". Remember that the PC was just launched and home computers was if not science fiction very exotic at the time.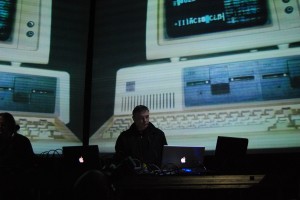 I robovox
The robot voices are a trademark of Bartos music and appears on all his albums where he uses both vocoders and synthetic made voices. They are used for the dramaturgic effect – as "the voice of technology it self, or like the voice God". The robot voices are then not him self singing and can be used just like the narrator in a film. The voice technology has advanced tremenously the last years with products like Antares Auto Tune, Melodyne, Vocaloid etc and they are used in numerous pop hits, but few has put them as permanent tool on their artistic palette.
Audio information : Kraftwerk's World Tour 1981
Live at Nagoya Shi Koukai Do, Nagoya, Japan, 13/09/1981
Read the full interview here >>
Steelberry Clones got an exclusive interview with Daniel B (Daniel Bressanutti) from Front 242. Daniel B talks passionately about analog synthesizers, the future of Front 242 and his latest project – Nothing But Noise, with a scheduled album release on April 16th. Front 242 hardly needs any major introduction, for 30 years they have been shaping, defining and exploring the genre that later became the foundation for electronic body music (EBM). Several bands have followed in their footsteps since then. Front 242 started in 1981 in Aarschot, near Brussels, Belgium, by Daniel and Dirk Bergen, who wanted to create music and graphic design using emerging electronic tools. The first single, "Principles", was released in 1981. The front part of the name comes from the idea of an organized popular uprising. Patrick Codenys and Jean-Luc De Meyer had separately formed a group called Under Viewer at about the same time, and the two duos joined together in 1982. Bressanutti, Codenys and De Meyer took turns on vocals at first, until they settled on De Meyer as the lead vocalist. De Meyer came to write most of the lyrics and Valerie Jane Steele also wrote several tracks including "Don't Crash". They decided not to use the regular waveform settings on their synthesizers, arguing that creating the waveform for each note was part of the creative process.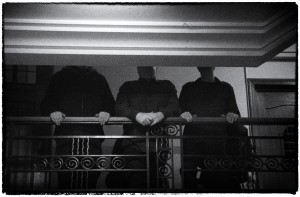 Dirk Bergen early on left the band to pursue other things, but Daniel tells us that they have remained friends for all of these years, and when the opportunity came up last year they decided to get back in the studio together with Erwin Jadot (a mutual friend) to bring us this new project called Nothing But Noise (NBN). The new NBN album that will be released on April 16th brings us a very different sound, then we are used to listening to Front 242. NBN, apart from being done entirely by machines, has very little in coming with Front 242 – it is a very complex sounding album with strong ambient influences, basically all instrumental and perhaps most importantly no drums. Daniel B tells us that this was a clear intent from the beginning – to do a full synthetic album with no drums in sight. Steelberry Clones has pre-listened to the entire album and we must say that it is an impressive sonic experience to listen to all these analog synths pushed into a dark ambient world – a cinematic experience. You can pre-listen to a couple of samples below on the NBN SoundCloud player below:
The members of Front 242 were heroes in the electronic underground scene all through the 80s and 90s, and have continued to record and tour to the present day. The band members has come and gone over the years but they all have one thing in common and that is their love for side-projects – all current members of Front 242 sport multiple side-projects spanning DJing, bands and film. Daniel B has produced a range of extra-curricular work over the years, including 'Male or Female' and 'Speed Tribe', a DVD and audio release based around the 2001 Le Mans motor race. Nothing But Noise, together with Dirk and Erwin, is Daniel's latest and most anti-242 project and of course we here at Steelberry Clones needed to know more about this.
Can you tell us a little about the theme of the new NBN album
"For us it was like a new beginning, and although it had been a long time since we stopped working together, we always had in the plans that at one point in time we should do something together. So when the opportunity came we basically did not have any specific plans for the new album – we merely did for ourselves, not something revolutionary, but something we both liked."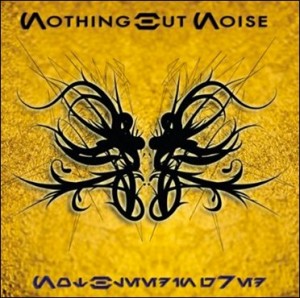 However, somewhere in the back of our heads we had two objectives; first we wanted to kind of explore where the music we all listened to when we were young (Tangerine Dreams, Krautrock, Kraftwerk, Stockhausen etc) would have been today if these acts had continued to produce material all the way to where we stand today. Secondly, we wanted to take on the challenge of not using any drums at all, especially considering our Front 242 background. "I would say that the only real parallel to Front 242 is the sole use of machines.".
You have all been engaged in several side projects, along side Front 242, has this been a way to keep the creativity up
Not in relation to Front 242, I would say. Front 242 is actually more of a certain formula – you know what it is supposed to sound like, and in fact most of our fans (and the longer we keep going) want us to sound the same. At least speaking for myself – Front 242 is not my whole life. It's the same thing with a guitar player who at points in time also wants to play the piano – there are so many things to explore, but of course all the things you do outside of Front 242 will influence the work in the band – cross-pollination in a sense. The "Male and Female" album has definitely influenced my way of making music and in general it is easier to be creative in a new format, like Nothing But Noise, to explore new things.
The announced break with Front 242, was that because of Nothing But Noise, or something else
"As you know we (Front 242) do not make any records anymore – so I have plenty of time to focus on other projects." Front 242 still have some booked concerts that we will do, especially in countries where we have not toured a lot, so we will still do occasional shows going forward, and for how long depends a lot on inspiration. When it comes to Nothing But Noise it is easy to say that we have the time and music is our lives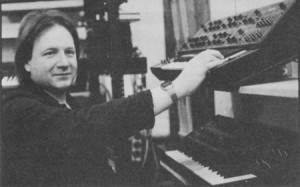 Was it hard to start working again with Dirk after all these years – did you have a plan on what you wanted to accomplish
"We talked about it a lot and we did not have a master plan what we wanted to do."
Here's a nice live performance of Reactable at this year's MWC in Barcelona Spain, done by Reactable's own music maestro in the Intel booth.
For more electronic news go to our website:
Steelberry Clones
http://stereoklang.se/blog
About Reactable:
The revolutionary Reactable instrument hits the stage with its new incarnation: The Reactable Live! It brings all the possibilities of the original Reactable and makes it portable and easy to setup. The Live! version of the instrument allows you to touch and see the music while performing. The different sound generation and manipulation modules, which are real physical objects, permit infinite flexibility and control in musical expression. Exploring and using modern techniques of music production has never been easier or more exciting.
The Reactable was conceived as an instrument to bring back the expressive possibilities of traditional instruments to musicians who are working with new technologies. It uses concepts of modular synthesis, sampling, advanced digital effects processing, and DJing and combines them with modern human computer interaction, multitouch technology and a tangible interface.

Time again for a review here at Steelberry Clones – this time we have taken a closer look at Nucleus SoundLabs' new Reason Refill called Celluloide Beats.
To begin with Celluloide Beats consists of around 50 (x8) or so Combinator patches and associated sounds recreated as REX-files. Due to the way they are built they may easily be run in anything from 60/70 BPMs up to 270 > or so BPMs – it will still sound great. To get an overview of what you are getting I would loosely categorize it as multi-sampled drums, beats and percussions into a massively unique and powerful mix of rhythms and sounds that would easily fit into dubstep, electro, house, techno type music, but I would not limit it to that since there are several intriguing ambient type sounds with a real sci-fi / cinematic approach to them.
A good thing with the CMBs are that they are very easy to work with, partly because each CMB is more or less a full mix in itself with limited need for further mixing and mastering, and partly because they are using fairly common rhythms meaning that the tempo and the sequenced beats are not overly experimental. Each Combinator patch in a Celluloid Beats contains 8 loops – 1 original loop and 7 creative loop remixes. This is achieved, according to Nucleus, by using the Slice Edit Mode on Dr. OctoRex to change filtering, decay, volume and more on a per-step basis for each loop. Going farther than that, unique FX are added to each patch which are used to effect specific loop slices – so each slice in a loop can have a different distortion, filtering or delay. The resulting loop remixes sound incredibly complex, but they certainly aren't complicated to use.
To purchase the product use the link below:
Click here to view more details
Steelberry Clones got our hands on the newly released Sketch Synth 3D for a review (version 1.0.4). To best describe Sketch Synth 3D you can say that it is both a synth and a control interface that lets you shape and scalp your soundscapes in 3D. You can use it straight out of the box; but sketch synth also offers you the ability to extend and control your other synths in 3D using Midi output and OSC input & output. We made a short test run of the app on an iPad 2 featured in the video below:
Sketch Synth 3D has a quite different and "rough" UI that may take some time to get used to, but once you have gotten used to it, it is fairly easy to jump from different performance and editing modes. The sounds coming from the Sketch Synth 3D are quite intriguing and easy to manipulate. In one sense from a music creation perspective this app is somewhat what you could expect from an updated KORG Kaossilator. To draw sounds in 3D you can use a touchpad, accelerometers and automated envelopes. This gives you control over the shapes that your sounds take on. However, although beautiful and innovative we still feel that the app has some more steps to take before it is a viable alternative – especially seeing that the sketch pad tends to have glitches in the animation, we lack a sense of real flow in the animations. What is nice though is the ability to load samples and effectively manipulate otherwise fairly dry sounding sounds and take you music making to the next level – adding ambient feels to it. You can either use Sketch Synth's sound engine to apply effects to samples (including wav files of your own), or you can use it to output OSC or MIDI to your existing synths.
We start of the live reporting from the Swedish electronic music fest ElectriXmas, that took place this weekend, with an exclusive interview with Necro Facility.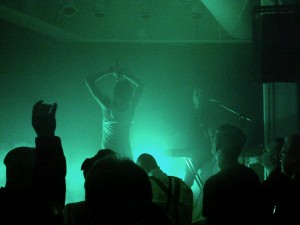 Necro Facility consists of Oscar Holter, who writes the music and plays all the instruments, the vocalist Henrik Bäckström, who also writes all the lyrics and finally Cristopher Hedström a session player. The band started in 2001 when both Oscar and Henrik were in the Swedish "Högstadie", 14 and 15 years old. They released their first demo in february 2001. They released 2 more demos before getting signed to Progress productions. They released their debut "The black paintings" in 2005.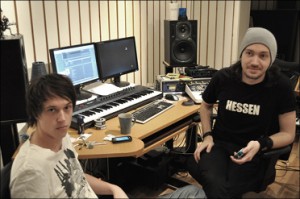 Make sure to follow our coming reports from ElectriXmas over the course of the next few days, including acts like Tyske Ludder and Hocico
We do apologies for the bad sound on the live on stage performance parts in this video
Find out more about ElectriXmas by clicking the logo below: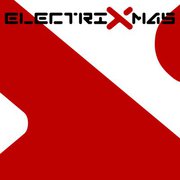 Here are a couple of recent additions at Radio Stereoklang, enjoy!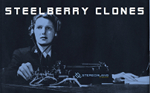 Florian – Analog by Stereoklang Produktion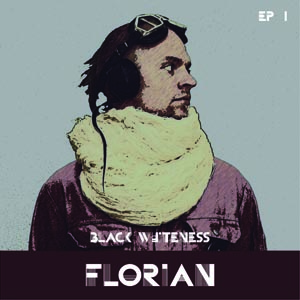 Florian celebrated his release Black Whiteness Ep1, in Brig, Switzerland. Florian is Jann Skoglund-Voss, artist, songwriter and producer that grew up in Norway, currently situated at the west coast of Sweden. This is the first release since the debut album "Tics and Tricks"-08. The release was held at the acclaimed club concept "El azra" in Switzerland. Black Whiteness Ep1 is now exclusively available at www.florianrox.com The multi-instrumentalist Florian has spread his light in many a dark club throughout the last years with his retro-futuristic electro-funk. His debut album is being played in lounge bars across Europe, but when he does his live-act, there is no sitting down. Several of the album tracks has been played in European radio stations and TV-shows, and the track "Pleasure smile" climbed to #1 on the Norwegian chart Sorlandstoppen.
LITTLE BOOTS – SHAKE TILL YOUR HEART BREAKS MIXTAPE by Stereoklang Produktion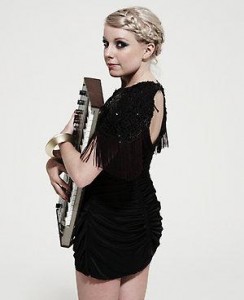 Electro-pop singer Little Boots has come top of the BBC's Sound of 2009 list, which aims to highlight the best new music talent for the new year. Little Boots is 24-year-old singer and keyboard player Victoria Hesketh from Blackpool, whose influences include David Bowie, Gary Numan and Kate Bush. Little Boots was already highlighted as a promising act on Dolphin Music's issue 2 of Music Planet magazine. Her original sound and creative setup includes a Yamaha Tenori-On, a Stylophone and a MicroKorg…mixed with a traditional piano.
Kebu – Pulsar by Stereoklang Produktion
This tune is the second single from Kebu's upcoming album. He composed the tune already in 2008 and the tune is a tribute to one of his biggest influences, Jean Michel Jarre.
Only analog synthesizer were used in recording the tune. The tune was also recorded by analog gear only and mixed with an analog mixer. The tune is from Kebu's upcoming debut album, which is planned to be released in 2012.
The single is distributed by Ubetoo Beats:
http://www.ubetoo.com/store/kebu/pulsar/a2136
Equipment used: Hohner String Performer, Roland Alpha Juno, Roland Juno 60, Korg Mono/Poly, Korg Poly-61, Moog Prodigy, Logan String Melody, Arp Axxe, Touched by Sound DRM1, Vermona DRM1 MkIII, Roland TR-808 (snare attack only), Electro Harmonix Small Stone, Lexicon MPX500, Allen&Heath GS1, Yamaha MT4x. Cubase & Live only used as MIDI sequencers with the tape sync handled by a Roland TR-626.
Steelberry Clones had the great opportunity to talk to Steve Jansen during his recent visit to Sweden. Steve Jansen was former percussionist in the legendary 1980's new romantic act Japan (also featuring David Sylvian, Richard Barbieri and Mick Karn). After the band decided to quit in 1982 Steve has embarked on a long and successful journey, some times in collaboration with his brother David Sylvian on his solo albums, sometimes in more unknown appearances together with Japanese artists like Yukohiro Takahashi (YMO), but also driving more pop orientated endeavors with the Dolphin Brothers, which he started together with Richard Barbieri. Steve Jansen has at many occasions been dubbed as one of the most important percussionist of his time, and the characteristic sound that gave way for their all time selling album Tin Drum, has provided him with the opportunity to play with most of the leading artists since then. I wanted to know more on what has happened since then, his views on today's music scene and the evolution of electronic music, as well as discovering his more recent works in the border lands between pop, ambient, arts and experimental music.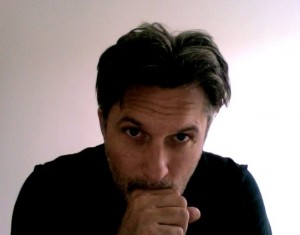 Today's music scene
Steve Jansen is a highly productive musician, if it is not something on his own doing you will certainly find Steve in collaborations with David Sylvian, John Foxx, or as part of the band on tour with Ryuichi Sakamoto in Japan. So I asked Steve to give me an update on what he is up to right now and his collaboration with Sugizo.
Most recently Steve has been involved in finalizing Mick Karn's new Dalis Car album, partly to keep his spirit alive, but also as a fund raising initiative for his relatives. Steve has therefore been active both as a mixer and performer of the new album and engaged in the process of reworking some of the new tracks. The yet untitled album is due out in the October – November time frame. As most of you know Mick Karn died recently and one of things that Mick Karn was doing at the time was to produce a new Dalis Car album. Dalis Car's first album "The Walking Hour" released in 1984 was an interesting album where the borders between various musical styles were mixed to create a very unique album at the time. With Sugizo Steve recently contributed a rhythm track to a new recording, a track also featuring Mick Karn on bass.
With some thirty years as a musician, working across most prominent genres – as a new romantic pop star as part of Japan, to exploring the fields of ambient electronics and jazz fusion, to bridging the gap between modern art visuals and experimental music, it is highly relevant to ask Steve's view on today's music scene. Steve says that today's scene is of course in many ways very different from back when he started his career. The power of the record companies put a lot of constraints and pressure on the bands to deliver on time, but also to make music in line with what they and the fans were requesting – "pleasing the record label almost became a means to an end", Steve says. Today you have much more freedom to explore and the artists does not work under the same pressure. So although it is harder to make a living you are the one in control. With modern music technology you almost have endless possibilities to manipulate sounds and craft your own ideas – inside your head.
Back to Japan
You really cannot write about Steve without touching on the subject of Japan, both as a band and as the country where both David and Steve over the years has continued to find inspiration, collaborations and a solid fan base. When Japan ended as a band in 1982, (doing their last tour in Japan, followed by a live album), the band members ended up doing several projects on their own or in collaborations with each other.
I wanted to know how this fascination with Japan as a country came to shape their music going forward. Steve tells me that it has probably been more that they have all individually made their own subjective interpretations of the music. And although it was a strong influence on the Tin Drum album, Steve says that more recently it has been more important for him to embrace modern rhythms and electronic sounds, although that he has in his collaboration with Sugizo been working to incorporate the sounds of traditional Japanese Taiko drums.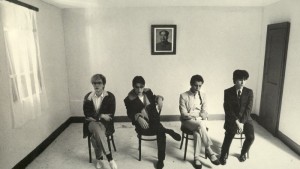 Steve and David Sylvian have over the years done several highly acclaimed albums where they have been exploring the boundaries of ambient, electronic and jazz. As a listener you can easily picture late night improvisations where Steve and David together with other musicians like Harold Budd and Robert Fripp, would jam together beautiful ambient landscapes. I wanted to know if this was an accurate image of the music production process and how the songs took their shape.
Time for yet another synth-pop pioneer to enter the front stage, here at Stereoklang. I had the pleasure to talk to none other then Andy McCluskey, 50% of the legendary act Orchestral Manoeuvres in the Dark, OMD for short. Few other acts have had such an influential role in the development of the electronic pop music scene, with classic hits like Maid of Orleans, Enola Gay, Messages to name but a few. I wanted to ask Andy all about OMDs re-emergence on the music scene, their work in the studio, past and present, and of course their most recent album "History of Modern".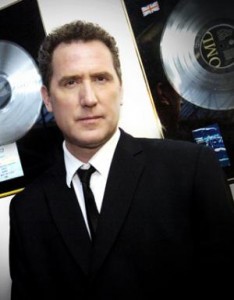 Looking back
For those growing up in the late 70's and 80's, OMD was as well-known to "synthpoppers" as any of the other leading acts at that time, i.e. Kraftwerk, Depeche Mode, Tears for Fears, Gary Numan, Yazoo to name but a few. I asked Andy how it all started. He lets us know that he and Paul started composing music when they were about 16, basically making music with what they had at hand (consider this was mid 1970s really primitive in other words). Andy was asked to join the band that Paul was involved in, but pretty quickly realized that they had much more in common and decided to go on their own. So in the very early days, what was later to become OMD, it all started as a pure hobby. Back in Liverpool it is easy to picture two young guys at home listening to Kraftwerk and dreaming of success. It was also in Liverpool that their first real gig came about, at a club called Eric's. It was also at Eric's that they saw other bands that were thinking along the same lines, like The Normal (featuring Daniel Miller) that made Andy and Paul realize that what they were doing had relevance on the music scene.
Steelberry Clones – "where did the band name come from?" Andy – "we were assigned to do a one off event and we really wanted to come up with the most preposterous name they could ever think of – Orchestral Manoeuvres in the Dark – having absolutely know meaning whatsoever". "There were no master plan!".
Biggest milestone
With a career covering decades I certainly thought that Andy would think of any of their great concerts or when any of their now legendary albums like the poetic "Architecture and Morality", ecstatic "Junk Culture" or "Dazzle Ships" hit the shelves, selling millions of copies, being the obvious choice. But no, Andy tells me that the biggest milestone for him was when he, in his own hands, was holding their first ever 7" vinyl single "Electricity". "This was a record by Paul and I!", Andy says. This must truly have been a magic moment, as a any teenager at that time with a passion for music would browse through the import boxes in your local record shop as a weaken treat, finding rare issues of cool acts, imagine then to find your own piece of work.
With the single in hand, gigs started to come and OMD played as warm up act to Joy Division. Then Gary Numan, who had just bought their single Electricity asked if they would like to perform with him. The following year OMD themselves were the main attraction. Andy also remembers that this was also the first time, when performing with Joy Division, that they saw a real Pollard Syndrum in live action. The Pollard Syndrum was one of the first electronic drums and was capable of many different sounds. The sound favored by most recording artists was a sine wave that pitch-bends down, most famously heard at the beginning of "Good Times Roll", the opening track of the Cars' 1978 debut album.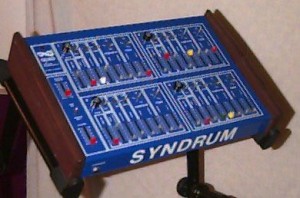 History of Modern
"History of Modern" represents a highly anticipated come back from one of the most influential electronic pop acts to date. Skeptics were questioning if they could re-invent themselves and why are they doing a retro-flirt. I kindly asked Andy about the retro-flirt and although Andy was not so keen on the term retro in relation to the new album he admits that if going back to your roots and re-discover that unique and distinctive OMD sound, "then yes let us call it retro". For Paul and Andy it was really important to get that "voice" of OMD back, that sound they left behind. "We spoke with our own authentic sound", Andy says.
Starting to work on the new album it was important to OMD that it shouldn't be a copy; they needed to have new and fresh ideas. According to Andy "there are too many bands of our generation that do not have anything more to say."
Read the full interview here >>